About Speaker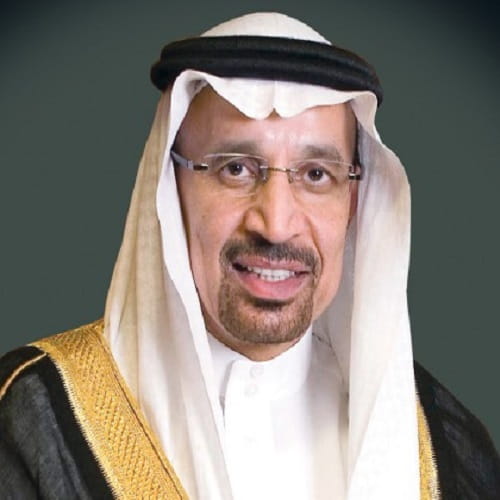 HE Khalid A. Al-Falih has been Chairman of the Board of Saudi Aramco since April 2015.
He is Minister of Energy, Industry and Mineral Resources for Saudi Arabia. HE Al-Falih served as the President and Chief Executive Officer of Saudi Aramco from 2009 until 2015, and previously held a range of roles at the company.
HE Al-Falih has a Master of Business Administration from King Fahd University of Petroleum and Minerals, and a Bachelor's degree in Mechanical Engineering from Texas A&M University.