24 NOV 2016
Abu Dhabi Sustainability Week 2017 to convene first Advisory Council as renewable energy industry enters new phase of growth and business opportunity
Abu Dhabi Sustainability Week (ADSW), the Middle East's largest gathering on sustainability, will host an elite group of industry experts to advise on the event's continued success in translating the global mandate for renewable energy and clean technologies into concerted policy and business action.
Held every January, ADSW welcomes heads of state, government ministers and international trade delegations – among a diversity of other stakeholders – to address the world's most critical sustainability issues on the themes of Policy, Leadership, Business, Academic Research, and Community Awareness.
The first ADSW Advisory Council will take place on January 17, the day after the event's formal opening ceremony, and every year thereafter. It will also follow Global Action Day, a high-level event aimed at translating global aspirations for sustainability into practical and innovative policy, investment, technology and partnership solutions.
The Council's membership comprises both international and Middle East-based opinion leaders, all long-standing supporters of and speakers at ADSW and in many cases, passionate advocates of the Zayed Future Energy Prize, which distributes an annual prize fund of US$4 million to exceptional companies, individuals and schools implementing renewable energy and sustainability solutions.
The Council members are Adnan Amin, Director General of the International Renewable Energy Agency (IRENA); Rachel Kyte, Chief Executive Officer of Sustainable Energy for All (SEforALL) and Special Representative of the United Nations Secretary-General for SEforALL; Her Excellency Razan Khalifa Al Mubarak, Secretary General of the Environment Agency – Abu Dhabi; Dr Fatih Birol, Executive Director, International Energy Agency; Marie Jose Nadeau, Chair of the World Energy Council; Michael Liebreich, Founder and Chairman of the Advisory Board, Bloomberg New Energy Finance, and Board Member, Transport for London; David Sandalow, Inaugural Fellow, Columbia University; Professor Jeffrey Sachs, Professor of Sustainable Development, The Earth Institute, Columbia University; Dr Saif Al Sayari, Acting Director General, Abu Dhabi Water & Electricity Authority; Dayae Oudghiri, Management Board Member of the Moroccan Agency for Solar Energy (MASEN); Jonathon Porritt, Founder Director, Forum for the Future; and His Excellency Dr Nasser Saidi, Chairman of the Clean Energy Business Council.
ADSW 2016 received nearly 36,000 attendees representing 170 countries, 382 exhibiting companies, more than 200 high-level speakers and 80 government ministers.
"As a global platform for addressing the interconnected challenges of clean energy, water and sustainable development, Abu Dhabi Sustainability Week has developed lasting partnerships with many of the world's most admired experts and opinion formers on sustainability issues," said Mohamed Jameel Al Ramahi, Chief Executive Officer of Masdar, Abu Dhabi's renewable energy company and the host of ADSW.
"As we mark ten years of the World Future Energy Summit in 2017 and embark on the next decade of our expansion at Masdar, it is an honour to bring together some of our must trusted associates in charting the future evolution of the MENA region's largest sustainability gathering.
"The guidance of the ADSW Advisory Council, representing the broadest cross-section of the sustainability domain, will ensure that ADSW continues to set the action-agenda from both a policy and business perspective – this is particularly important now that the clean energy sector has moved from the margins into the mainstream as a dynamic, commercially viable growth market," Al Ramahi added.
ADSW 2017 takes places on the theme 'Practical Steps Towards a Sustainable Future' from January 12-21. The opening ceremony will initiate four days of presentations, discussions and workshops on a range of pressing topics across energy, water and waste. These include strategies to drive investment, implementation of the Paris Agreement, and the challenges of adapting existing infrastructure to the new market reality of small-scale, distributed power.
"As a long-standing supporter of ADSW and a keen advocate of the UAE's efforts to advance the clean energy agenda, I am delighted to deepen my involvement in ADSW, and to help chart the course of its continued success," said Michael Liebreich, Founder and Chairman of the Advisory Board, Bloomberg New Energy Finance, and Board Member, Transport for London.
"Bloomberg New Energy Finance's research has shown developing countries are overtaking the wealthiest economies in attracting clean energy investment, with the Middle East & North Africa playing a growing role. The global profile of ADSW is valuable in bringing emerging market opportunities to a wider stage, thereby enabling greater cooperation between developed and developing economies."
ADSW 2017 will be the first global platform to debate practical approaches to the outcomes of COP22, the first UN climate summit to be held in the MENA region, with the agenda informed by the challenges of both emerging markets and developed economies, as well as the practical lessons they have learnt.
ADSW 2017 will also be an opportunity to reflect on the response to the Masdar Gen Z Global Sustainability Survey, unveiled at COP22, the first international study on the attitudes of 18-25-year-olds, the demographic cohort known as Generation Z, towards climate change, sustainability and renewable energy.
Related News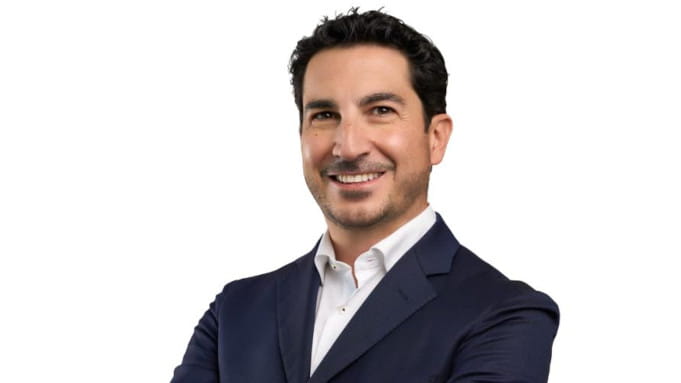 06 APR 2023
How Focusing on the Future can Help Navigate Current Uncertainties
Marc Antaki, Head of Portfolio Strategy, Mubadala
As business leaders and global investors navigate an increasingly complex landscape, never has it been more important to maintain a long-term perspective and understand megatrends; the powerful and large-scale structural shifts that are shaping our world.
Difficult financial conditions, recessionary pressures, supply chain disruptions, energy and food security concerns, and a host of other issues are challenging business leaders like never before. They must look beyond the day-to-day and focus on the future transformative changes that will have the biggest impact on the way we live, work, and invest.
For long-term investors like Mubadala, understanding megatrends can help identify growth opportunities, mitigate risk, and capitalize on emerging trends that have the potential to disrupt traditional industries and create new ones. We adopt a forward-leaning investment strategy and allocate capital in line with our long-term views on megatrends, to shape our portfolio and generate long-term sustainable performance while delivering positive impact to current and future generations.
As part of Mubadala's periodic strategy review, we regularly test our convictions about the trends we see to ensure that we stay ahead of the curve. This year, to help better understand market perceptions from East to West and across generations, we commissioned a research study with Bloomberg Media. The study gathered and compared opinions from 1,800 people from the West (United States, United Kingdom, France) and the East (India and China), as well as the UAE. In those countries we looked at three distinct groups – seasoned investors, engaged and informed Millennials, and members of Generation Z who represent the latest and largest cohort as workers and consumers. We looked specifically into five megatrends that are affecting economic, social and environmental outcomes – namely climate change, big demographic shifts especially aging societies and generational shifts, digital and disruptive technologies, urbanization and inequality.
According to the findings, climate change represents the greatest risk to the well-being of the world, outstripping all others. It impacts health, degrades the environment and harms business performance, underlining the case for greater levels of investment in the energy transition to low-carbon economies. Our study shows the climate is also seen by all groups polled as the biggest opportunity for companies to change the world for the better.
Mubadala invested early in the energy transition, for example, establishing Masdar in 2006 which has grown to become one of the world's most prominent renewable energy companies. Masdar now operates in over 40 countries developing, commercialising and deploying renewable energy solutions, with a goal to provide 100GW of renewable power by 2030.
Digital technologies were rated by survey respondents as the megatrend that will have the most relevance to investors and businesses. Across the world, technology acts as an enabler, supporting people, businesses and society to develop solutions to tackle environmental concerns and help eradicate food scarcity, poor sanitation, lack of access to education, poverty and other health and social issues.
Mubadala invests heavily in breakthrough technological innovation including semi-conductors, Artificial Intelligence, advanced mobility and autonomous driving, and increasing digitalization across sectors. The same also applies to our work with Hub71, which is supporting Abu Dhabi in positioning itself as a global hub for startups and innovation, including in climate tech, fintech and healthtech, to name a few.
Across age groups there was concern about demographic shifts impacting the quality of life, the talent pool, poverty levels and public-sector spending. But investors see demographic shifts as the most important of the megatrends to their business today. Ageing societies are producing challenges for some countries, and helping to drive new business opportunities and ways of working.
Mubadala leverages the demographics trend by investing in health, with a focus on wellness and longevity, as well as new ways of living and changing patterns of consumption with a focus on experiences, sustainability and tech-compatibility. In healthcare, Mubadala has supported Abu Dhabi in developing a robust, world-class healthcare sector with the creation of Cleveland Clinic Abu Dhabi, as well as a broader network of world-class healthcare facilities that provide a wide range of services across more than 60 medical specializations. This has helped to address the specialist healthcare needs of Abu Dhabi and the UAE, reducing the need for people to travel abroad for treatment.
Overall, our study reinforced the belief that companies that factor megatrends into their business strategies typically benefit from improved overall performance. Indeed, respondents expect businesses to play a big role in responding to megatrends. India and the UAE feel this most strongly at 95 percent and 91 percent respectively, followed by the US where the number was 85 percent.
Mubadala invests in megatrends by identifying investment opportunities that align with our long-term investment approach and our focus on generating sustainable returns over time. We continue to deploy capital locally and internationally with best-in-class partners who shares similar beliefs and convictions and with whom we can help accelerate growth and create a positive impact for current and future generations. Here in the UAE, at the centre between East and West, we embrace partnering with link-minded leaders to foster collaboration and help to find pragmatic solutions to tackle some of the world most pressing challenges.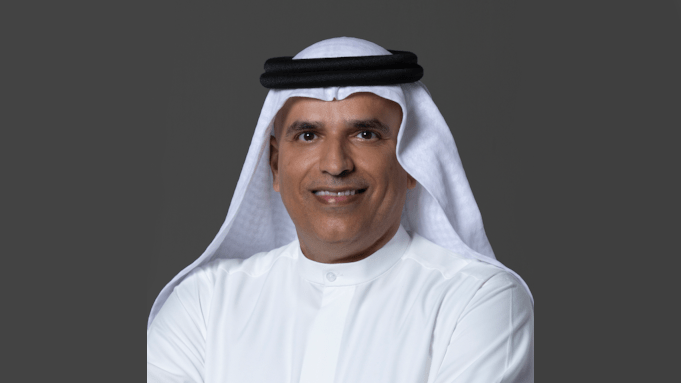 17 JAN 2023
Why decarbonising the aluminium industry is key to achieving the UAE's net-zero goal
By Abdulnasser Bin Kalban, Chief Executive Officer, Emirates Global Aluminium
Aluminium is one of the world's most used metals and plays a vital part in modern life. From aircraft components to soda cans, we all use it. This is one reason demand for aluminium is expected to increase by as much as 80 per cent by 2050.
The UAE is playing a growing part in helping to meet that demand. While the Emirates is well known as an exporter of oil and gas, it is also the fifth-largest aluminium-producing country in the world, with one tonne in every 25 made here.
The export of our aluminium brings in billions of dollars of revenue, contributing to the diversification of our economy, and I am proud of the important role that we are playing. Emirates Global Aluminium is now also playing an equally important role in helping the UAE to meet its net-zero targets.
The other reason demand is expected to grow is its role in the development of a more sustainable society. The use of aluminium contributes to decarbonisation economy-wide — think lighter weight electric vehicles or the aluminium used to build wind farms.
Once used, aluminium is infinitely recyclable — without any loss in purity or quality — and few materials are recycled so easily. Three quarters of all aluminium ever produced is still in use today. Baking foil from the 1970s becomes a window frame in the 1980s and was then turned into a soda can in the 1990s, and the virtuous cycle continues.

Given that you can make 20 new cans from recycled material using the same amount of energy that it takes to make one brand new can, it is clear how impactful reusing aluminium can be. That is why we are planning to build a recycling plant with an annual capacity of 150,000 tonnes, which is set to be the largest in the UAE.
The factory will create a low-carbon, high-quality recycled aluminium billet, with most of the scrap aluminium sourced from the UAE and the Mena region.
Currently, more than half the aluminium scrap generated in the GCC is disposed of or exported, so recycled aluminium will have an immediate positive impact. We are also changing how our new aluminium is made.
The aluminium industry is considered a "harder to abate" sector, alongside others such as shipping, aviation, and cement. Furthermore, the production of aluminium is energy intensive. Electricity generation accounts for about 60 per cent of the global aluminium industry's 1.1 billion tonnes of annual carbon dioxide emissions.
That is why for about 30 years, EGA has committed to researching and funding new technology to improve the efficiency of our aluminium smelting process.
We have used our own technology in every smelter expansion since the 1990s and retrofitted all older production lines to ensure the efficiency of our electricity generation.
And, as a result of our efforts, EGA's carbon dioxide emissions were 35 per cent lower than the industry's 2021 average.
This is a continuing process and we are continually exploring new and innovative ways to reduce our carbon footprint. Last year, we became the first company in the world to make aluminium commercially by using solar energy, which significantly reduces the emissions associated with aluminium smelting.
We are marketing this metal under the product name CelestiAL. EGA produced about 50,000 tonnes of CelestiAL for customers last year, including BMW Group and tier-1 suppliers of Mercedes-Benz and Nissan.
CelestiAL, recycled aluminium and other low-carbon metal is key to a sustainable future for the planet.
EGA is now one of the 67 global corporations that make up the First Movers Coalition, a group that helps to create early markets for innovative clean technology across hard-to-abate sectors.
Along with the likes of Apple, GM, Amazon, Microsoft and Boeing, we have made ambitious production commitments that will help to accelerate the global aluminium industry's transition to more sustainable operation.
The growth of EGA in the UAE has been rapid and we will continue to expand as one of the most important companies for both the country and the world's aluminium supply.
Now, we are increasingly doing so sustainably and responsibly as we make enormous contributions towards achieving the goals of the UAE Net Zero by 2050 Strategic Initiative and lead change in one of the harder-to-abate global sectors.
That is something we can all be proud of here at home.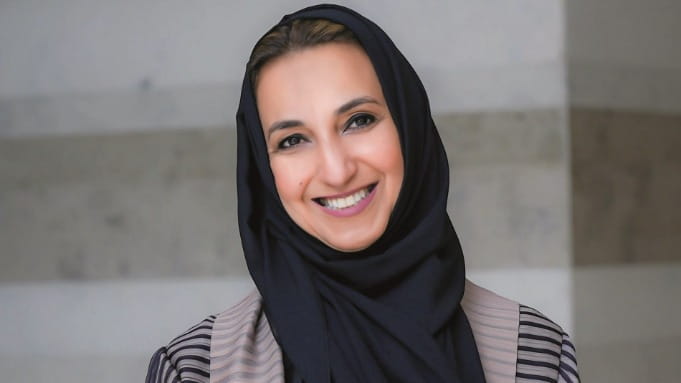 02 JAN 2023
Bridging the gap between ambition and action ahead of COP28
By Dr Nawal Al-Hosany, Permanent Representative of the UAE to the International Renewable Energy Agency (IRENA)
As the first of two consecutive UN Climate Change Conferences to be held in the Arab world, Cop27 arrived in Sharm El Sheikh at a time of escalating global social and economic challenges.
With world leaders' attention diverted to the multiple crises that have engulfed nations from East to West, North to South, the climate agenda has frustratingly taken a back seat.
This despite the warning bells of climate change ringing out loud. This despite the planet continuing to warm up. This despite extreme weather events increasing in frequency and intensity, with about 33 million people displaced by floods in Pakistan alone this year – 8 million more people than the entire population of Australia.
With geopolitical volatility more erratic, energy security in the balance and inflationary pressures tightening fiscal and monetary policy across the world, building on the Glasgow Climate Pact amid these turbulent times was always going to be challenging.
In this context, the creation of a specific "loss and damage" fund is nothing short of a historic leap forward for climate action. This outcome is all the more laudable considering the prevailing sentiment that developed economies have consistently fallen short on climate finance pledges for mitigation and adaption financing for developing economies.
The "loss and damage" fund aside, it was crystal clear from this year's UN conference, that there remains a persistent and glaring gap between ambition and implementation. The international community must cooperate to bridge that gap on the road to Cop28 and beyond.
Three key elements that we need to build this bridge are mobilizing climate finance, education for the energy transition, and accelerating the decarbonization of industry. Three topics that sat at the top of the International Renewable Energy Agency's agenda in Egypt.
Firstly, we must mobilize climate finance to help climate-vulnerable communities transition to the energy systems of tomorrow. Because while the total investment in developing countries for clean and renewable energy reached $139 billion between 2000 and 2017, developing and emerging markets still account for only one fifth of clean energy investment.
It was for this reason that Irena launched the Energy Transition Accelerator Fund platform at Cop26 in Glasgow, with the UAE pledging $400 million in anchor funding from the Abu Dhabi Fund for Development. At Cop27, three new partners joined the Fund's platform, helping the fund move towards $1 billion in total funding to help close the financing gap and scale renewable energy projects in developing nations.
The next part of the puzzle is education. Empowering teachers with the tools and knowledge to engage young people in the energy transition at an early phase of their learning is a crucial next step on the journey to a climate resilient, net-zero future.
With more than 38 million jobs predicted for the renewable sector by 2030, developing a robust pipeline of talent ready and prepared to take these jobs is vital. Preparing them for these roles starts with the lessons they learn from their teachers in the classroom.
At Cop27, I was extremely proud to be part of the launch of the Energy Transition Education Network, which will engage teachers around the world in this process by developing innovative pedagogical resources to help them do just that. The Network will also build on the "Educating the Educators" on renewable energy program, launched by the UAE's Ministry of Education and Irena.
Under this initiative, a new sustainability curriculum framework has already been developed, which focuses on renewable energy and climate change, with the aim of capturing the multiplier effect of training educators to help build the renewable energy capabilities of teachers, lecturers, mentors and trainers.
Another keystone in climate action is decarbonizing the main economic engines that power societies. Today, up to 25 per cent of global GDP is produced by the industrial sector. But it also emits about 28 per cent of all greenhouse gas emissions.
It is critical that we work with industry to reduce emissions. And that is exactly what was highlighted at the first CEO roundtable of the Alliance for Industry Decarbonization, hosted by Irena in Sharm El Sheikh. Executives from the Alliance's 28-member companies and knowledge partners set out a clear pathway to decarbonize industrial value chains across six pillars, from renewables and green hydrogen to finance.
Launched with the adoption of the Bali Declaration at the G20 Energy Transitions Ministerial in Indonesia, the Alliance will seek to identify business opportunities for green industrialization to cut industry emissions.
Climate finance, education and industry are just three aspects of a multilayered energy transition. But because of the vast network of touchpoints they cover, they can be trailblazing – both for their sectors and for the wider climate community. This finance-education-industry trifactor can spearhead a new trajectory for climate action.
With the 13th Irena General Assembly and Abu Dhabi Sustainability Week on the horizon at the start of 2023, the next few months are crucial to ramping up and driving the momentum towards Cop28.
From Sharm El Sheikh, we must now continue to move in the right direction with countries and global organizations working together to build bridges to close the gaps between ambition and action. Only then can the international community safeguard the futures of both developing and developed countries and their people.
This piece was originally published in The National
(
Paving the road to Cop28 (thenationalnews.com
)