Description
As the world strives to cope with climate change, women increasingly find themselves at the forefront of efforts to adapt to it. For example, women and girls make up 80 percent of the people displaced by climate change.
WiSER (Women in Sustainability, Environment and Renewable Energy) is dedicated to empowering women as leaders and agents of sustainable change. Its flagship event, the WiSER Annual Forum, brings together global policymakers, industry leaders and other influential figures to discuss urgent issues relating to women and sustainability. The 2023 WiSER Annual Forum will focus on the theme "empowering women to lead climate adaptation". The invite-only, roundtable event will explore how to increase support for women in areas including:

• Climate finance
• Climate-resilient infrastructure
• Food security and access to Agritech
• Education and training on climate change
• Women's participation and leadership in the clean energy transition
• Gender-responsive climate adaptation policies
• Protecting biodiversity and ecosystems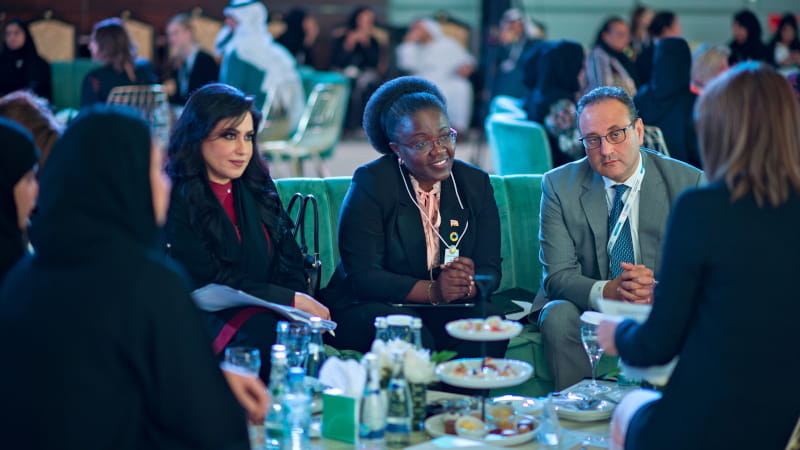 In addition, the forum will welcome the 2023 cohort of WiSER Pioneers. They are a group of young professional women, aged 25 to 35-years-old, who will embark on a year-long program of educational workshops and global networking opportunities to develop their leadership skills, through the lens of sustainability.
Learn more about WiSER platform and its initiatives.
Event Partners