20 MAY 2020
Need to Know: Top 10 facts about World Bee Day
World Bee Day, which was approved by the United Nations General Assembly in 2017, is held on May 20 each year to mark the birth of Anton Janša, a pioneer of modern apiculture, or beekeeping.

There are a variety of pollinator species in the world, which include bees, butterflies, birds and bats.

The most popular pollinator is the bee, which has between 25,000 and 30,000 species.

Nearly 90 per cent of all wild flowering plants depend on animal pollination.

Caring for bees and other pollinators is part of the fight against world hunger.

Ensuring biodiversity among pollinators is crucial to build resilience in agroecosystems and adapt to climate change.

Over 80 per cent of human food is supplied by plants. The loss of pollinators would, therefore, lead to an exponential loss of biodiversity, endangering our ecosystems and our diet.

Nearly three quarters of the world's crops depend, at least in part, on bees and other pollinators.

In economic terms, natural pollinators contribute up to US$577 billion to the global economy.

The goal of World Bee Day is to strengthen measures aimed at protecting bees and other pollinators, which would significantly contribute to solving problems related to the global food supply and eliminate hunger in developing countries.
Sources: United Nations & the Food and Agriculture Organization
Related News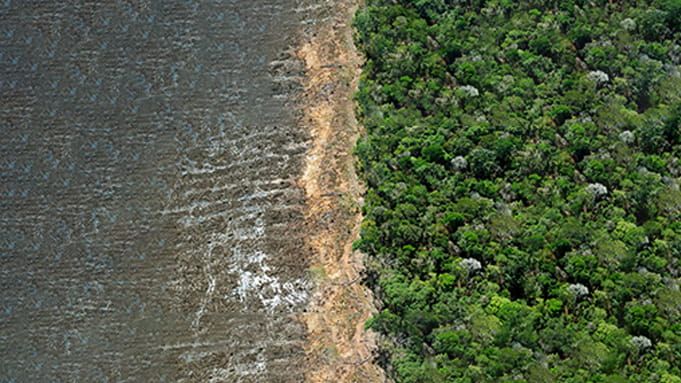 26 OCT 2020
Returning to pre-COVID world "not an option" former Unilever chief tells first ADSW Web Series
Failure to build back better from the COVID-19 pandemic would be a "tragedy" and have catastrophic consequences for humanity, Paul Polman, former chief executive of Unilever, and a long-term campaigner for sustainable business practices, said during the first-ever ADSW Web Series this month.
"COVID has shown that we cannot have healthy people on an unhealthy planet," Polman said on the online seminar. COVID-19 has demonstrated the dangers of encroaching on the environment and threatening biodiversity through "the mixing of our wild life increasingly with our human life," which has caused a series of health incidents, culminating in the pandemic, he said.
Polman, co-founder and Chair of IMAGINE, a for-benefit company and foundation that mobilizes business leaders around the UN Global Goals, was speaking on the inaugural ADSW Web Series, a year-round platform dedicated to continuing the dialogue around sustainability.. Hosted by Masdar, the ADSW Web Series discusses critical, relevant topics key to accelerating the world's sustainable development and delivering a green recovery.
The global response to the 2008-2009 financial crisis had failed to adequately address climate change issues, with less than 3 percent of total investment going on greening economies, Polman argued.
"We missed a huge opportunity: a lot of money was spent to keep the banks afloat but people felt that banks were too big to fail and that people were too small to matter," he said.
In the wake of COVID-19, "to simply go back to where we came from is not an option" as life pre-pandemic "wasn't working," Polman told the online audience. "Mother Nature is sending us the invoices," he stated.
"The biggest risk I see right now" is for governments to declare they have already spent too much money on tackling COVID-19 issues, and can't afford to address climate change, he said. Failure to raise capital flows into green markets would be a tragedy, Polman declared, adding that "the cost of acting is significantly lower than the cost of not acting."
In his decade as CEO at Unilever, Polman oversaw the company's Sustainable Living Plan, with the company championing brands that support positive change for people and the planet. In 2018, Unilever said its 28 Sustainable Living brands grew 69 percent faster than the rest of its brands, while delivering 75 percent of the company's overall growth.
Total shareholder returns over his tenure was almost 300 percent, Polman said, "well above the market" but the company hadn't prioritized this, he added, but had focused on other measures.
Businesses need to be aware that there are enormous costs of not being in balance with the planet, Polman said. "Business depends on nature for many of its activities – in fact nature provides around US$125 trillion of services, but we don't pay for it, we don't value it, we destroy nature, these costs are coming back in the business," he declared.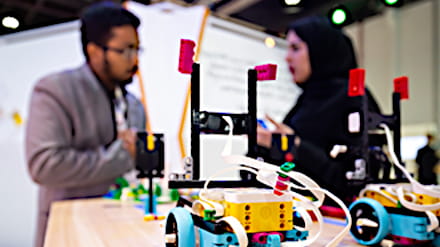 02 AUG 2020
10 Key Facts around World Youth Skills Day
World Youth Skills Day was celebrated July 15 under the theme of "Skills for a Resilient Youth."
Designated by the UN General Assembly in 2014, World Youth Skills Day aims to highlight the importance of equipping young people with skills for employment, decent work and entrepreneurship.
Rising youth unemployment is a growing global problem, with a report showing a worldwide rise since 2017 in the number of youth not in employment, education or training (NEET).
In 2016, there were 259 million young people classified as NEET – rising to an estimated 267 million in 2019, with 273 million projected by 2021.
Globally, one in five young people are NEET – three out of four young NEETs are women.

While the youth population grew by 139 million between 1997 and 2017, the youth labour force shrank by 58.7 million.

Almost two out of five young workers in emerging and developing economies live on less than US$3.10 a day.

Prior to the current crisis, youth were three times as likely as people age 25 or older to be unemployed. Currently, more than one in six young people are out of work due to COVID-19.

School closures due to COVID-19 may have impacted 70 percent of the world's learners across education levels.

Distance training has become the most common way of imparting skills, according to research collected by UNESCO, the International Labour Organization and the World Bank. By Source: United Nations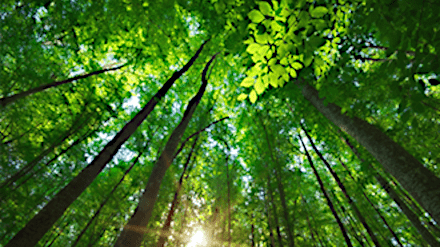 28 JUN 2020
Need to Know: Top 10 facts about World Environment Day
World Environment Day has been held every year on June 5 since 1974, and engages governments, businesses, celebrities and citizens in more than 100 countries
The UN General Assembly established World Environment Day in 1972 at the Stockholm Conference on the Human Environment
The theme for this year's World Environment Day is "Time for Nature, which focuses on biodiversity
This year's World Environment Day was hosted by Colombia, one of the most biodiverse countries on earth and home to more than 51,000 species
World Environment Day has its own anthem. Called Earth Anthem, it was written by poet Abbay K
Recent global events – from bushfires in Brazil, the United States and Australia to locust infestations across East Africa and the COVID-19 pandemic – have highlighted the importance of World Environment Day and the effects climate change is having on the environment
Biodiversity involves 8 million plant and animal species, the ecosystems that house them and the genetic diversity among them
In the past 150 years, the world's live coral reef cover has been reduced by half
Within the next decade, the UN has warned that one out of every four known species face being wiped off the planet
According to the UN, it would take 1.6 earths to meet the demands that humans make on nature each year
Source: United Nations