17 JAN 2022
Mohammed bin Rashid attends Abu Dhabi Sustainability Week opening ceremony at Expo 2020 Dubai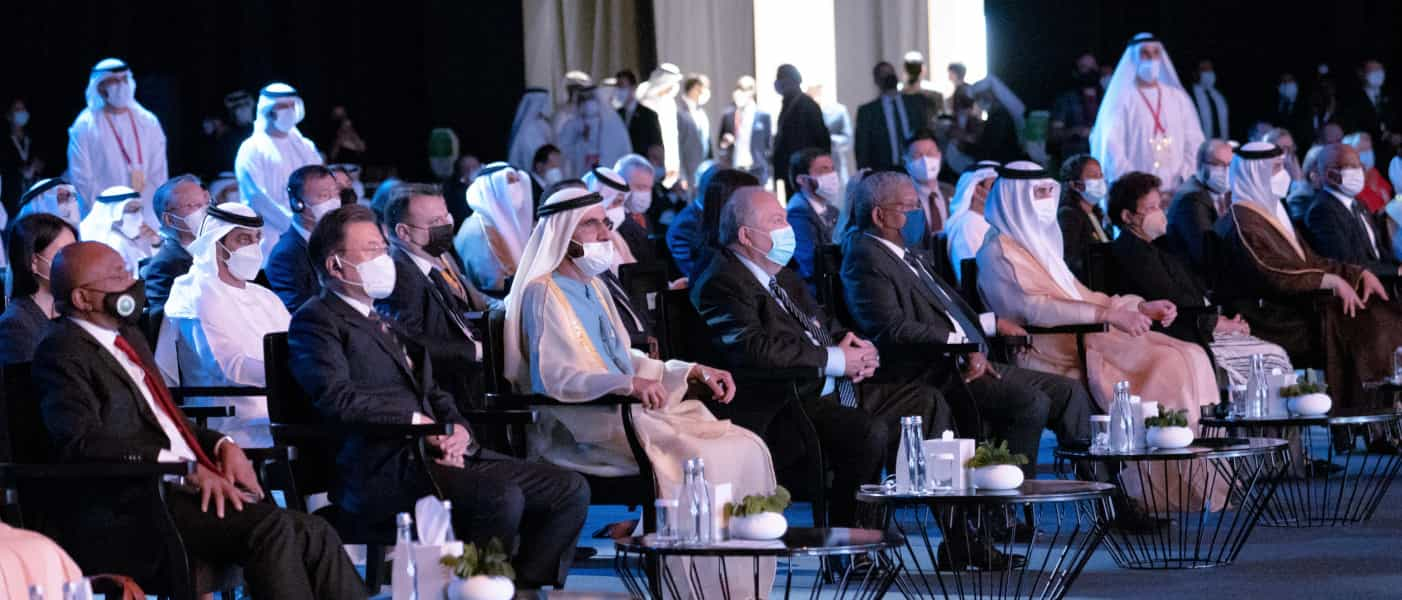 His Highness Sheikh Mohammed bin Rashid Al Maktoum, Vice President, Prime Minister and Ruler of Dubai, today attended the opening ceremony of Abu Dhabi Sustainability Week (ADSW), the global platform for accelerating sustainability hosted by Masdar – Abu Dhabi Future Energy Company.
The opening event was also attended by H.H. Sheikh Maktoum bin Mohammed bin Rashid Al Maktoum, Deputy Ruler of Dubai, Deputy Prime Minister and Minister of Finance.
His Highness Sheikh Mohammed bin Rashid Al Maktoum welcomed the leaders and experts meeting in the UAE to discuss issues related to sustainability and intensify collaborative efforts to find solutions for moving the world towards a more sustainable future.
Highlighting the importance of ADSW, the first global gathering of its kind after COP26, Sheikh Mohammed said, "Abu Dhabi Sustainability Week lays a pathway for COP28 when the UAE will welcome the world in 2023. The continued success of ADSW, which every year sets the sustainability agenda for the year to come, fully reflects our nation's leadership in the field of climate action. This year's convening of ADSW as part of Expo 2020 Dubai provides an opportunity for the convergence of global expertise to stimulate constructive dialogue and push efforts towards implementing innovative solutions."
"The UAE, guided by the vision of President His Highness Sheikh Khalifa bin Zayed Al Nahyan, was and continues to be one of the pioneering countries in the fields of climate action, energy transformation and the adoption of renewable energy as a solution for addressing environmental issues and their impact on people's lives and the health of the planet. The UAE has continued to express this commitment by developing a group of the world's largest and most innovative clean energy projects. These efforts culminated in the launch of the Net Zero by 2050 strategic initiative, which reflects our commitment to create a future free of emissions," His Highness added.
The opening ceremony, held at the Dubai Exhibition Centre at Expo 2020 Dubai, was also attended by H.H. Lt. General Sheikh Saif bin Zayed Al Nahyan, Deputy Prime Minister and Minister of the Interior; H.H. Sheikh Mansour bin Zayed Al Nahyan, Deputy Prime Minister and Minister of Presidential Affairs; H.H. Sheikh Hamed bin Zayed Al Nahyan, Member of the Abu Dhabi Executive Council; Sheikh Nahyan bin Mubarak Al Nahyan, Minister of Tolerance and Coexistence, and a number of senior officials.
The opening ceremony began with the UAE National Anthem followed by a short film centred on international cooperation to confront global challenges, especially those related to climate change and sustainable development.
Moon Jae-in, President of the Republic of Korea, thanked the UAE for welcoming him to the country and inviting him to participate in the opening ceremony of Abu Dhabi Sustainability Week. In his keynote speech, he said, "As the first event of its kind since COP26, Abu Dhabi Sustainability Week is a kick start to carbon neutrality this year, offering strength through unity. This event holds great significance with the UAE hosting COP28 in 2023 - a milestone for the country's journey over the next 50 years. The UAE is a powerhouse of sustainable development for the Middle East and beyond, with pathways showing the way for the rest of the world."
He continued, "Last year, the UAE became the first one in the Middle East to commit to carbon neutrality by 2050. Korea too in 2020 declared its commitment to carbon neutrality. And the UAE and Korea both committed to cutting methane by 30 percent by 2030. The UAE and Korea, as special strategic partners, have been working together in the fields of construction, oil field development, national defence, agriculture, health, and much more. This demonstrates the robust relations between our two nations. For our sustainable future, Korea hopes to hold hands together with the UAE even more tightly. Now our two countries are working together to build an economy based on hydrogen - a potential new source of energy in the age of carbon neutrality."
In his keynote address, Dr. Sultan bin Ahmed Al Jaber, Minister of Industry and Advanced Technology, UAE Special Envoy for Climate Change and Chairman of Masdar, addressed the challenge of maintaining economic progress, while turning back the clock on emissions.
He said, "Finding the answers to these questions has been the mission of the Abu Dhabi Sustainability Week and the Zayed Sustainability Prize. A mission that builds on the UAE's position as a pioneer in clean energy. When we began investing in the renewables space more than 15 years ago, our leadership had a theory of the future that has been proven right over time. Today, the UAE is home to the largest and lowest cost solar plants in the world. And globally the future of renewable energy is just as bright."
The objectives of Abu Dhabi Sustainability Week are in line with the 'Principles of the 50', the 10 principles that represent the UAE's strategic path in a new era and reflect the country's vision and determination to promote development efforts in various economic, political and social fields.
As one of the largest gatherings concerned with discussing sustainability issues, ADSW provides a global platform for cooperation, knowledge exchange, investment and innovation, as it attracts more than 45,000 participants annually representing more than 170 countries and hosts nearly 1,000 international companies.
Key ADSW dates include: January 15-16 – IRENA Assembly; January 17 – Opening Ceremony and the Zayed Sustainability Prize Awards Ceremony, ADSW Summit; January 17-19 – World Future Energy Summit, Innovate, Youth 4 Sustainability Hub; January 18-19 Atlantic Council Forums; January 18 WiSER Forum, Exclusive Panel Session with the President of COP26 and 27 and Dr. Sultan Al Jaber; January 19 – Abu Dhabi Sustainable Finance Forum.
Related News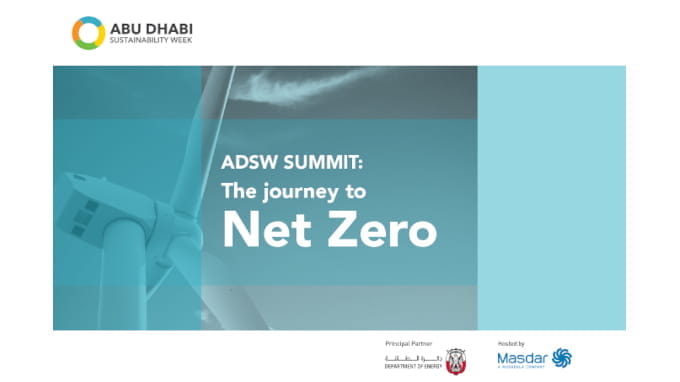 06 APR 2022
ADSW Summit white paper sets out pathway to Net Zero
Abu Dhabi Sustainability Week, the sustainability platform hosted by Masdar, has produced a white paper highlighting some of the key findings from the ADSW Summit 2022, held in January. The Journey to Net Zero reflects the key themes of the event: Global Collaboration & Leadership, Innovation and Technology, and Sustainable Finance.
Attended by more than 80 specialists, heads of states, policy makers, global CEOs and leaders of international organizations, the ADSW Summit 2022 tackled the vital energy conversation, as well as the transition to sustainable economies and societies.
"Today, world leaders have a responsibility towards the global population to act on climate," the white paper states in its conclusion. "This includes mitigation measures, phasing out coal, focusing on the energy mix to bring in green technologies and green jobs, and reducing emissions to set forth the net zero path. Investing in energy, connectivity, and food systems, while using the necessary resources to make the required sustainable changes and ensuring jobs are at the heart of it, will render such a path all-inclusive."
For more information on the ADSW Summit, its sessions and to download The Journey to Net Zero, please visit www.adsw.ae.
Abu Dhabi Sustainability Week will return from January 14-21, 2023.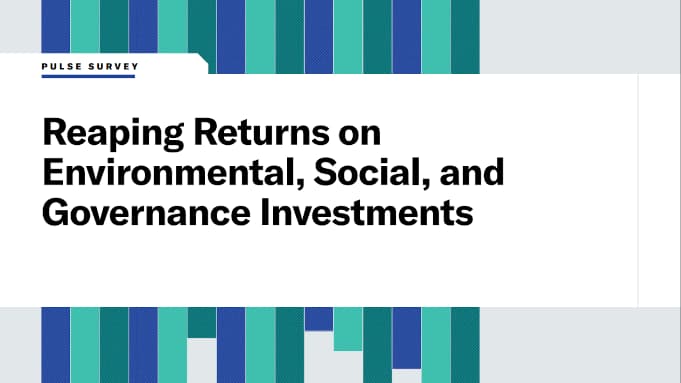 04 APR 2022
Masdar partners with Harvard Business Review to research ESG adoption
Abu Dhabi Sustainability Week, hosted by Masdar, partnered with Harvard Business Review to conduct survey-led research into issues around the adoption of environmental, social and governance (ESG) practices and try to understand just how businesses are implementing ESG strategies.
The report, Reaping Returns on Environmental, Social and Governance Investments, which surveyed 249 executives from global businesses across a range of industries, found that interest in ESG adoption is strong, with 83 percent of respondents indicating that their organization will increase investment in ESG initiatives over the next 12 months. While only 9 percent of respondents said they have already seen a financial return on their ESG investment, most organizations believe this will lead to future financial benefits, with 22 percent saying they will see this within a year, although 41 percent said it would take two to five years.
According to the report, "strong tailwinds of change are encouraging organizations to assume greater corporate responsibility for their impact on the world's natural resources, the well-being of employees, and ethical decision making in the boardroom." However, developing an ESG strategy, one that evaluates and addresses issues that affect an organization's operations and practices – and potentially its value – is still proving challenging, with 27 percent of respondents indicating that they have yet to put a formal ESG strategy in place, and 10 percent saying they are not currently working on improving their ESG performance.
To support the research, Abu Dhabi Sustainability Week recently hosted Alex Clemente, Founding Managing Director of Harvard Business Review Analytic Services who examined the report findings and discussed ESG in more detail. Moderated by Zainab Al Ali, Head of Outreach and Stakeholder Relations at Masdar, the virtual session can be watched here: https://www.youtube.com/watch?v=ebzyckDlASk
More information on the topic of ESG, including the full Harvard Business Review report can be found at adsw.ae.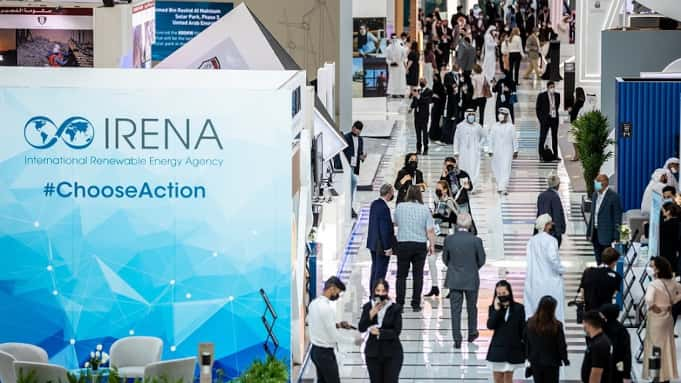 26 JAN 2022
ADSW 2022's World Future Energy Summit powered by clean energy from EWEC
• Partnership between Abu Dhabi Sustainability Week (ADSW) and Emirates Water and Electricity Company represents first step on ADSW's journey to become carbon neutral; in alignment with UAE's Net Zero by 2050 Strategic Initiative
Abu Dhabi Sustainability Week (ADSW), the global platform for accelerating sustainable development hosted by Masdar, has today announced that the World Future Energy Summit, a key event at ADSW 2022, was powered by clean energy, thanks to a partnership with Emirates Water and Electricity Company (EWEC).
EWEC provided ADSW with Clean Energy Certificates covering the energy used by the event, reflecting the platform's commitment to becoming carbon neutral. ADSW, which took place earlier this week, brought together heads of state, policy makers, and international business leaders, as the UAE aims to drive the global sustainability agenda forward and accelerate pathways to net zero
Othman Al Ali, Chief Executive Officer of EWEC, said "We are delighted to see Clean Energy Certificates used to offset the carbon footprint of WFES, continuing the rapid expansion of the CEC market to date, with the events sector joining the energy, real estate and healthcare sectors. We see the potential for many more sectors and entities looking to decarbonise to enter the market, as the UAE strives to meet the goals of the UAE Net Zero by 2050 strategic initiative and UAE Energy Strategy 2050"
EWEC is currently working on a range of clean energy projects, including the Al Dhafra Solar PV IPP project, which will be the world's largest single-site solar power plant, using around 4 million solar panels to generate enough electricity for 160,000 homes across the UAE. Upon full commercial operation, Al Dhafra Solar PV is expected to reduce Abu Dhabi's CO2 emissions by more than 2.4 million tonnes per year, equivalent to removing approximately 470,000 cars from the road.
ADSW 2022, the first major sustainability event after the COP26 climate change conference, will act as a global catalyst for COP27, which will be held in Egypt this year, and COP28, which will be hosted by the UAE next year. Held annually since 2008, ADSW has become one of the latest sustainability platforms in the world, with more than 45,000 people from 175 countries participating in ADSW 2020.
ADSW is a key component in the UAE's positioning as a regional and global leader in sustainability and climate action. Last October, the UAE announced its Net Zero by 2050 Strategic Initiative, a national drive to achieve net-zero emissions by 2050, the first such initiative in the MENA region. The UAE was also the first Arab country to set voluntary clean energy targets, and the first Gulf state to sign the Paris Agreement.
ADSW was supported by Abu Dhabi Department of Energy; Aramex, Bloomberg Media, Bee'ah, Crédit Agricole, Emirates Nuclear Energy Corporation; Emirates Water and Electricity Company; Engie, Etihad Airways, General Electric, InvestCorp, McKinsey & Company, Mubadala Investment Company, PepsiCo, Power China; Tabreed, and the UAE Space Agency.
ADSW took place from January 15 – 19, 2022. Events and sessions from the week can be watched again on the platform's new channel - ADSW Live - https://adsw.live/all-videos.html