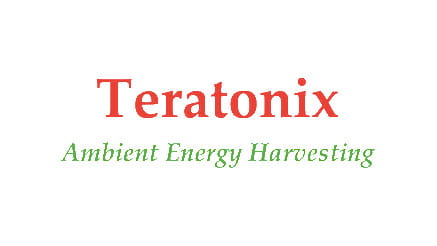 Teratonix






johnnyhuang@teratonix.com
Teratonix commercializes patented, radio-frequency(RF) energy harvesting technology with high efficiency and unique broadband capability to generate electricity from ambient RF signals(4G/5G cellular, Wi-Fi) and local RF power sources, and thus provide a wireless power transfer solution for batteryfree IoT sensors. Our solution can recover wasted RF energy, and significantly reduce battery usage and associated greenhouse gas emission. We have released commercial prototypes and are currently working on pilot opportunities with IoT chipset & sensor manufacturers. For smart cities application, our solution can enable the deployment of a massive IoT sensor network by removing battery replacement cost.
1
Teratonix RF energy harvester
Teratonix RF energy harvester can replace batteries and is truly maintenance-free. It is a critical enabler in IoT development by providing effective solutions to wirelessly power billions of deployed IoT devices. The Teratonix energy harvester is based on the fundamental research of quantum transport in nanoscale metal-semiconductor-metal (MSM) heterojunctions and the subsequent invention of MSM ultrahigh-speed diode.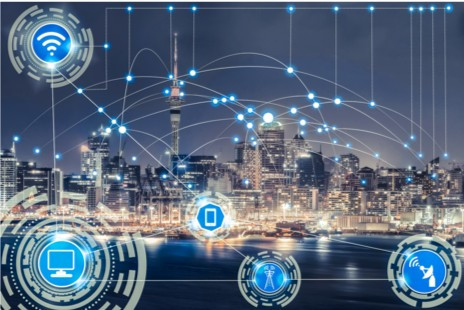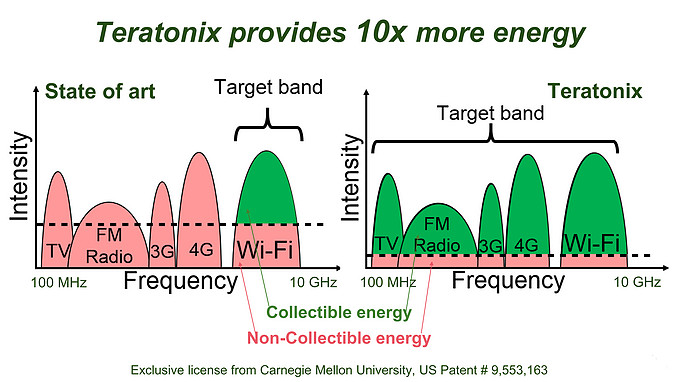 Teratonix RF energy harvester