30 OCT 2017
Supporting Saudi Arabias renewable energy ambition 5 pillars businesses must adopt
Ever since the discovery of petroleum in 1938, Saudi Arabia has used oil to grow its economy with billions of dollars generated each day through exports. Nearly 80 years on, the energy landscape is shifting, and the oil rich nation now has an opportunity to become a world leader in clean energy.
Saudi Arabia's commitment to the Paris Agreement and its Vision 2030 reforms has set the country on a path to energy diversification. After experimenting with solar power in the 1970s, the country has embarked on building a competitive renewable energy sector.
However, no government can make the shift to renewable energy alone, completing this journey also needs the support of the business community. Global businesses are now recognizing the commercial opportunity of tackling climate change, in some cases regardless of the policy landscape, and are taking steps to become more sustainable, including making investments in renewable energy.
Ahead of Abu Dhabi Sustainability Week (ADSW) 2018, we have identified five pillars on which the business sector can help Saudi Arabia build its ambitious renewable energy programme.
Partnerships: It doesn't matter if you're a start-up or a multinational conglomerate, realizing a low carbon economy requires the technologies of tomorrow. Developing these solutions and bringing them to market demands knowledge-sharing programmes and public-private partnerships. Such partnerships will fast track the deployment of renewables in Saudi Arabia and support its aims to become an international leader in future energy technologies.
Harness local talent: Besides oil and the desert sun, Saudi Arabia's people are a vital resource. The kingdom has some of the best engineering, science and business universities in the Middle East, with thousands of students graduating each year. Nurturing this raw talent, as well as existing experts in the petrochemicals industry, will provide the ingredients for developing and deploying renewables in the country.
Energy efficiency: In many countries, improving energy efficiency across the business sector has allowed renewable assets to be maximised. Every business can do its part, but it's not just about achieving efficiency and becoming more environmentally friendly. It's also an opportunity for businesses to improve their bottom-line. Across the US and Europe, commercial businesses and heavy industry are embracing smart grid technologies like Demand Side Response (DSR) to improve energy efficiency. DSR automatically adjusts in real-time the energy consumption of equipment, from air conditioning to furnaces, without compromising operational performance. With 70% of Saudi's electricity consumed for air conditioning during the summer, the adoption of smart technologies by the business sector could be key in reducing peak demand and balancing the country's electric grid.[1]
Energy storage: As Saudi Arabia works towards its initial target of generating 9.5 gigawatts from renewable energy, businesses are well positioned to deploy energy storage across the electricity network. We all know that wind and solar are intermittent sources of power—the wind doesn't always blow and the sun doesn't always shine. But advances in battery technology are allowing clean energy to continue to supply power grids even when the sun has set and the air is still. This is making storage applications for utility-scale renewable energy more attractive for investors. At smaller scales, businesses are using storage to better manage their own energy needs and create new revenue streams.
Invest for the long-term: By supporting the diversification of Saudi Arabia's energy portfolio, businesses can generate significant ROI, including from R&D, manufacturing, and project development. Building any sector from the ground up is unlikely to deliver instant returns. However, companies like Tesla are demonstrating the benefits of long-term investment. When the company was formed in 2003, Elon Musk and Tesla's other co-founders outlined a simple mission statement – 'to accelerate the transition to a sustainable energy future'[2]. Fast forward 15 years and Tesla has overtaken Ford and General Motors in market value[3].
With the right regulatory framework, entrepreneurial spirit, and innovative solutions, countries like Saudi Arabia can realise their renewable energy ambitions. The path to a renewable energy sector can't be reached through the adoption of just one technology or business model; it's going to need a multi-pronged approach with governments and businesses working side by side to achieve a common goal. That's why each year, ADSW brings together thousands of delegates from around the world to discuss effective strategies for achieving a more sustainable future.
Making long-term commitments to clean energy will create new markets, generate jobs and deliver new investment opportunities. Acting now will ensure businesses are ahead of the clean energy curve while helping to transform Saudi Arabia as a global player in renewable energy.
[1] http://www.tandfonline.com/doi/abs/10.1080/15567249.2016.1248874
[2] https://www.tesla.com/en_GB/elon-musk
[3] http://www.bbc.co.uk/news/business-39485200
Related News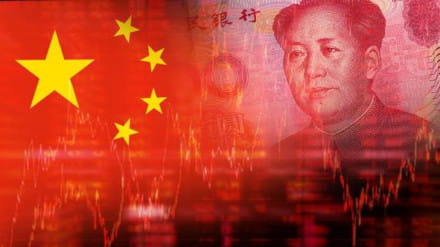 26 NOV 2017
The new silk road the $1 trillion plan that could fast-track clean energy
The revival of China's ancient Silk Road into the One Belt One Road (OBOR) strategy has sent a clear signal about the country's ambitious approach to global issues and challenges.
First announced as the 'Silk Road Economic Belt' by President Jinping in September 2013, OBOR was initially meant to be a framework for greater cooperation between Central Asia and China's western provinces in order to ensure more balanced development within China. The policy has, however, evolved into a broader strategy for China's engagement with the world.
For more than three decades, China has been working to attract foreign investment and technology development from the west. This inward-looking approach has allowed China to grow its economy and give it the opportunity to become technology innovators, rather than replicators. With the new Silk Road strategy in place, China intends to export its new expertise in areas like infrastructure, renewable energy, finance and trade to new markets like Africa and the Middle East.
This outward-oriented strategy by China will create new trade and connectivity throughout Asia with road and maritime links to Africa, the Middle East and on towards Europe. The trillion-dollar initiative, which involves nearly 70 countries, is perhaps the foremost example of the global power shift towards Asia. Its implications are far-reaching and, encouragingly, they include the potential to fast-track clean energy adoption across Africa and Central Asia.
China has already stated its commitment to driving the global agenda to combat climate change. The OBOR initiative is a conduit to this which will present significant opportunities for China to build on its leadership in renewable energy and clean technologies.
The energy transformation across the Middle East and North Africa (MENA) region alone is estimated to need more than USD $300 billion in investment over the next five years, according to APICORP Energy Research. Across the energy markets of sub-Saharan Africa, China has been establishing a strong position for some time and according to research by the International Energy Association, Chinese contractors will be responsible for 30% of all energy access projects in the region between 2010 and 2020, spurring industrialisation and economic development. With the OBOR initiative now underway, this is set to intensify.
The new Silk Road is also presenting important strategic partnership opportunities as China seeks to unlock entry into new markets. The UAE and the Kingdom of Saudi Arabia, for instance, offer vital logistics and trade gateways across the Middle East and into Africa, as well as opportunities to co-invest in regional economic development. Again this presents strong potential to catalyse renewable energy adoption.
The UAE, in particular, has established itself as a leader in the clean energy sector during the past decade. It is also a hub for partnership and collaboration thanks to platforms such as Abu Dhabi Sustainability Week, at which Chinese companies always have a significant presence. With strong momentum now behind the OBOR initiative, the potential for such partnerships to help spearhead the energy transformation is now more exciting than ever.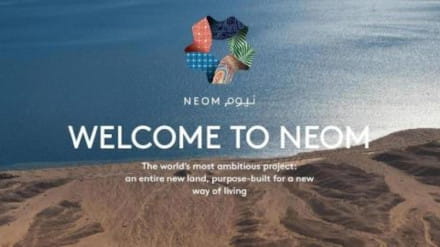 15 NOV 2017
NEOM The Kingdom of Saudi Arabias $500 billion City of the Future
NEOM will be a similar size to Belgium and have more robots than humans. The recently proposed $500 billion sustainable city in north-west Saudi Arabia was announced by the Kingdom's Crown Prince Mohammed bin Salman.
The 26,500-square kilometre zone, known as NEOM (short for "new future") will be fully powered by renewable energy, and become the country's hub for industry, technology and entertainment.
NEOM is part of Saudi Arabia's 2030 vision to diversify its economy and transform its energy generation. As part of its plans, the country aims to generate around 9,500 megawatts of electricity using solar and wind in the next decade.
The first phase of NEOM is due to be finished by 2025, with the city expected to use the latest technology ("passenger drones", free online education and robots to do repetitive and arduous tasks) and have the highest possible environmental standards (carbon-free homes).
The project will have a significant impact – attracting private sector investment, supporting skills development and job creation, and providing a platform to develop partnerships with its neighbouring countries.
NEOM is an exciting project for Saudi Arabia and an important one for the region as it continues to cement itself as a global hub for sustainability.
At Abu Dhabi Sustainability Week, we look forward to hosting a delegation from the Kingdom of Saudi Arabia to discuss renewable energy projects and strategies.
30 OCT 2017
Is it the hour of EV
Major initiatives around the world have been announced to reduce the prevalence of new petrol and diesel cars in the coming years. By 2050, all cars on the road in the U.K. will be required to have zero emissions. By 2040, France intends to end the sale of gas and diesel-powered vehicles. And by 2030, every new car sold in India should be powered by electricity.
Countries from China to the UAE have announced ambitious national goals around sustainable mobility. Several automakers are recognizing this moment as well: most recently, GM declared an "all electric future," and Volvo is electrifying its entire vehicle line by 2019. Jaguar Land Rover, Daimler, Ford and Toyota are all making significant investments in sustainable mobility.
Just how quickly can we expect our roadways to be fossil fuel free?
The recent declarations are a step in the direction to building more sustainable cities and improving air quality, buy many businesses rely on government targets and incentives to deploy new technologies, as well as shifting consumer behavior. (check out our interview with Hyperloop One's co-founder and CTO).
This debate will continue at Abu Dhabi Sustainability Week, January 13-20, 2018, including at The Mobility Forum and The Sustainable Transport Expo, where Tony Seba, Author of Clean Disruption of Energy and Transportation will be presenting.