Need to Know: Top 10 facts about world humanitarian day
Need to Know: Top 10 facts about world humanitarian day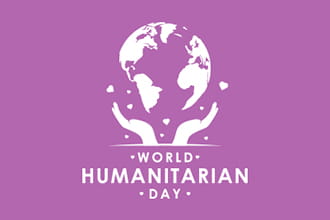 World Humanitarian Day is a United Nations initiative that aims to honor humanitarian efforts worldwide and raise awareness of supporting people in crisis.
In December 2008, the 63rd session of the UN General Assembly designated August 19 as World Humanitarian Day.
The date of August 19 was chosen as it marked the anniversary of the Canal Hotel bombing in Baghdad, Iraq, in which 22 people lost their lives.
This year's theme for World Humanitarian Day focuses on "Women Humanitarians" and their contributions to making the world a better place.
Women make up a large number of the world's humanitarian workers, many of whom are working in difficult conditions, including Afghanistan, South Sudan and Syria, among others.
Globally, more than 7 million children in 2018 were provided with emergency education in more than 20 countries around the world.
The UAE was last year named as the world's biggest donor of official development assistance (ODA) after contributing a total Dh19.32 billion to humanitarian aid in 2017.
Natural disasters and climate change affect 350 million people on average each year and cause billions of dollars of damage.
In 2018, global humanitarian funding reached a new high of $22 billion, surpassing the $21.5 billion raised in 2017.
According to the UN's Global Humanitarian Overview 2019, nearly 132 million people in 42 countries around the world will this year need humanitarian assistance, including protection.
Source: United Nations