Featured
27 JAN 2022
Addressing climate change with better food systems
By Eugene Willemsen, CEO Africa, Middle East and South Asia, PepsiCo
It comes as no surprise that climate change directly affects the future of security. A report by the Food and Agriculture Organization (FAO) clearly outlines the role that the increasing frequency and intensity of extreme weather-related disasters, such as droughts, cyclones, and wildfires, play in multiplying threats for the low-income demographic, particularly the undernourished. Combined with the global pandemic and ongoing regional conflict, climate change has devastating effects on food production and availability. Amongst the most significant of its effects, asides from reducing crop yields, is the havoc it wreaks on quality and nutritional value, stability of food systems, water availability, livelihoods and access to food.
According to the Intergovernmental Panel on Climate Change (IPCC) a global temperature rise of 1.38 to 5.55 degrees Celscius is forecasted in the next century. And as temperatures increase, yields for the world's most essential crops, which provide over 66% of the world's calories, will take a nosedive. A NASA studypredicts a projected decline of maize yields to 24% as early as 2030 under a high greenhouse gas emissions scenario. Currently, one-third of greenhouse gas emissions, contributing to the rising temperatures, come from the global food system. So, if we want sustainable food security for our children and generations to come, it's high time we come together to find far reaching solutions and take large-scale action.
At PepsiCo, our business relies on a stable and healthy climate to grow nutritious ingredients that go into our food. Therefore, we cannot afford to sit idle waiting for climate change solutions – we need to act. We are doing our part through pep+ (PepsiCo Positive) – PepsiCo's end-to-end transformation with sustainability at the center of how we create shared value.
The resurgence of sustainable agricultural practices has shown that the ability to transform global agriculture while making a positive impact on our climate ambitions to reach net zero is within reach. As a result, one of our key pep+ pillars – Positive Agriculture – is grounded in advancing regenerative agriculture across our entire footprint, approximately seven million acres. We estimate this effort will eliminate at least three million tons of greenhouse gases by the end of the decade, and help improve the livelihoods of those in our global agricultural supply chain.
An example of this work in action that's especially close to my heart is She Feeds the World (SFtW), a program we developed together with the PepsiCo Foundation and CARE to teach, equip, train and advocate for sustainable agriculture, women's empowerment and gender equality in agriculture across the world. SFtW helps women gain access to land rights, financing, and markets; acquire quality inputs and equipment; implement sustainable agriculture practices; and supports women in growing more with less so they can feed their families themselves and grow their incomes. The program supports food security and economic opportunity in the long-term and helps communities respond to systemic shocks like COVID-19. It is anchored in PepsiCo's pep+ goal to spread regenerative practices across all our land, support women small-scale producers, and strengthen farming communities. As of 2020, the program has provided more than 700,000 women small-scale producers and their families in Egypt, Peru, and Uganda, with the tools and training they need to foster sustainable, long-term growth.
The farmer is the center point for regenerative agriculture, and the voices of farmers must be at every table when developing policy, regulations, and financial incentives. We are doing this because we know that regenerative agriculture can protect farmers from catastrophic climate change effects – and therefore sustain their livelihoods for long-term food security and also reducing environmental impact.
But we also know that embracing regenerative practices comes with a cost for farmers. It usually takes farmers about two to four years of using regenerative agriculture practices before they start to see a benefit to their profit and loss sheet. So, we need to help them bridge the gap.One thing we have tried is cost-sharing up to $10 per acre. This gives farmers the resources they need to implement cover crops that increase soil health and resilience to climate change. We've had farmers in this program tell us that their fields are green, while their neighbours' are brown, or that they now grow the best soybeans they've ever had. Not only has this put more money in the pockets of farmers, but it has also demonstrated a 38% reduction in greenhouse gasses.
We are very proud of pep+ and believe it is the future of our business. However, no sector can do this alone; addressing climate change requires a systems approach. Action is absolutely vital, now more than ever. Infact, we have vowed to increase scrutiny over our business' climate policies and have offered learnings in decarbonization through our participation at the UN Climate Change Conference (COP26). By working together—private sector, governments, development agencies, farmers, consumers — we can unlock climate solutions at the scale that is needed, drive systemic changes in energy and food systems, and have a sustainable meaningful impact on people's lives.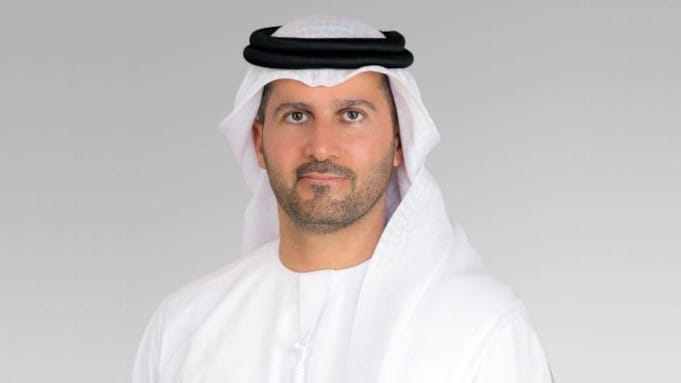 Featured
27 JAN 2022
The UAE's Net Zero Advantage
Authored by:
H.E. Mohamed Ibrahim Al Hammadi
Managing Director and Chief Executive Officer
Emirates Nuclear Energy Corporation
Global energy leaders, policy makers, business, innovators and industry are set to converge in Abu Dhabi for the World Future Energy Summit (WFES) this week to discuss strategies and solutions that support a global transition to clean energy.
In what has widely become known as the 'decade of action' for climate change, pressure on governments and business has been mounting, and over the course of 2021, we reached a significant tipping point in global attitudes towards climate change. Now more than ever before, citizens are demanding that government and business leaders deliver meaningful action on climate change. Action being the key word.
Impatience, particularly among youth, is growing as they become increasingly frustrated at targets being set for the distant future, often decades ahead, when tangible solutions are needed today. This is further compounded by indecision on the best way forward, and few recognizing that collaboration, not competition, is key to winning this race against the climate clock.
While many countries continue to debate the best way forward, focused more on political preferences than data-driven decisions, the UAE is decisively leading the way towards a more sustainable future. In particular, its proactive and evidence-based approach to energy, adopted more than a decade ago, means the nation is quietly carving out a role for itself as a global clean energy leader.
This position would have been unthinkable just a decade ago, when an oil rich nation such as ours enacted an energy policy that selected renewables and peaceful nuclear energy as the paths to diversification, security of supply and sustainability. Yet, as the first country in the region to sign the Paris Agreement in 2016 and more recently to release its national Net Zero by 2050 Strategic Initiative, the UAE has consistently chosen to prioritize a holistic, realistic and data driven approach to its energy sector.
This has given us a distinct advantage as we urgently work together to avoid the worst extremes of a climate disaster and navigate our way towards a cleaner energy future. We are already reaping the benefits of our clean energy investments – with thousands of megawatts of zero-carbon electricity being generated across the country every day, accelerating us towards our Net Zero goals.
At the Emirates Nuclear Energy Corporation (ENEC), we are proud to contribute to the UAE's clean energy vision with an abundant supply of clean electricity, generated 24/7 at our Barakah Nuclear Energy Plant. Set to produce 25% of the UAE's power needs, the Barakah Plant will also prevent the release of 21 million tons of carbon emissions every year, equivalent to the removal of 3.2 million cars off our roads. This proven ability to produce abundant, 24/7 clean electricity underpins the UAE's growing intermittent renewables power supply today, and for the next 60 years.
Clean electricity is also a powerhouse for economic opportunity and competitive advantage. With the launch of its clean energy certification mechanism in September 2021, Abu Dhabi became the first market worldwide to recognize the role of nuclear as a form of clean energy – granting UAE companies new access to the Environmental, Social and Governance (ESG) certification through the purchase of clean energy certificates. By doing so, these organizations are committing to a more sustainable future, while also improving their ESG reporting abilities, earning a competitive advantage with regional and global peers and opening up priority access to ESG-conscious markets around the world.
This clean electricity is not only rapidly decarbonizing the power sector, but also enabling hard-to-decarbonize companies access to clean electricity to power their operations. The announcement from ADNOC and the Emirates Water and Electricity Company (EWEC), outlining how the organization will power itself with clean electricity, is a perfect example of how the clean energy we currently have available as a nation is contributing to a better, more sustainable future.
This is only one of many aspects where we are starting to see the competitive advantages of delivering abundant, reliable and commercially competitive clean electricity. In recent years, the UAE has transformed itself into a clean energy hub, where world leading solar plants and zero emission nuclear energy have increased the contribution of clean energy sources in the power generation mix.
This inclusive approach to the clean energy transition is why the UAE continues to invest in and deliver important platforms like WFES, and COP28 in 2023, offering opportunities to share our lessons with the world, and partner with other nations to drive further innovative climate solutions. This unprecedented challenge requires unprecedented collaboration – between nations, within and across industries and amongst clean technology providers. Events such as WFES are essential to this.
Ultimately, as we swiftly accelerate towards Net Zero—setting new and more ambitious goals and making clean electricity even more relevant in decarbonizing our economy—we call on our fellow governments, alongside businesses, industry, and organizations, to do the same. Together, we can collectively drive the transition and bring about the long-lasting change we need today.