27 DEC 2018
Fuelling the Future
Today's aviation industry is reliant on liquid hydrocarbon fuel. Even with laudable progress on electric and solar capabilities, which will improve over time, the demand for mass travel over ultra-long distances necessitates a dependence on jet engine technology with liquid fuel.
Significant strides in engine and airframe technology have been made since jet engines first took commercial passengers into the air in 1952. Today's passenger aircraft generate 80% less emissions per seat than the first airplanes produced more than 65 years ago. Each time we get a new generation aircraft, it is at least 10%, and up to 25%, more efficient than an aircraft it replaces.
Nevertheless, the industry recognises its obligations to do more, especially with ever increasing demands for global travel. A series of ambitious goals set in 2008 include a commitment to work towards 'carbon neutral growth' from 2020 onwards, requiring emissions to be contained within the year 2020 baseline limit. With encouragement from the industry, this aspiration was adopted by the industry's global regulator, the International Civil Aviation Organization (ICAO), through a mechanism which will require airlines to purchase eligible carbon offsets to match any growth in emissions above the limit.
Whilst offsets will be required for some years, we hope to meet our goals eventually ourselves through advances within the industry. So confident is the international aviation industry regarding its progress that our most ambitious goal is that by 2050 our emissions will be reduced to half the levels observed in 2005.
With a reliance on current engine technology, an area of focus is on liquid hydrocarbon fuel with a lower carbon footprint, achieved by using alternative feedstock to fossil fuel. Here in Abu Dhabi, Etihad Airways has been working with Khalifa University (formerly known as Masdar Institute), ADNOC Refining, Boeing and others, through a Sustainable Bioenergy Research Consortium, on an exciting and innovative concept.
The system is known as the Seawater Energy and Agriculture System or SEAS, which, in addition to being a source of fuel, can yield a sustainable food source, despite the challenges of a desert environment.
SEAS is an integrated model based around seawater fish and shrimp farming which itself helps support the domestic demands for seafood and bolsters food security for the growing UAE population. The wastewater from this aquaculture element, heavy with nutrients, is fed to fields of Salicornia, a halophytic, or salt loving, plant with numerous oil filled seeds. This oil, with the expertise of ADNOC Refining, is the basis of the next generation of jet biofuel.
This month, all elements of this system come together as we take flight with our first Emirati grown fuel. Our work in the UAE is the first time outside of the USA where the entire supply chain - feedstock, refining and flight - have occurred locally. The oil from the Abu Dhabi grown seeds will be converted to jet fuel using the refining capabilities of ADNOC Refining, mixed with traditional fuel and used on a commercial flight out of Abu Dhabi.
This is a truly inspiring example of a synergistic effort across industrial platforms that brings value across the supply chain and strengthens the UAE's reputation as a leader in innovation, sustainability, and the creation of knowledge.
Alongside this, Etihad Airways has worked with the Atlantic Council in developing a new report which highlights the development of biofuels, to ensure those produced, certainly by aviation, meet the very highest sustainability standards. This report will be launched at the Atlantic Council's Global Energy Forum, to be held in Abu Dhabi on 12-13th January.
Our efforts in this area have taken time, as developing a solution to make real reductions in our carbon footprint needs to be developed with care, to ensure our fragile ecosystem, with little freshwater and non-arable land is not compromised. With this new SEAS model, we have turned these constraints to our advantage to ensure we can provide local and sustainable solutions to a global challenge.
By Linden Coppell / Head of Sustainability, Etihad Airways
Related News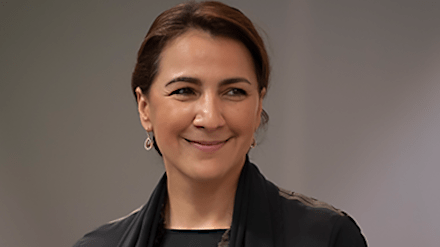 08 JAN 2019
Transforming the global food system through digital technology
Food security is without doubt one of humankind's most pressing concerns and the issue is one that is felt particularly keenly in the UAE. Although considered food secure - primarily because it enjoys a high degree of economic and political stability - the UAE still faces significant challenges. These stem from its arid climate, its shrinking groundwater levels and the volatility of the wider region.
Added to these geographic and geopolitical stressors is the country's spectacular growth. As its population has expanded exponentially, increasing from around 300,000 in 1971 - the year the UAE was founded - to above nine-and-a-half million today, the need to provide for its residents has increased correspondingly.
My responsibility as UAE Minister of State for Food Security is to ensure that the UAE continues to enjoy an adequate food supply for its citizens as it develops and to elevate its current position of 31st on the global ranking for food security to the top 10 by 2021. In order to achieve this, we are championing trade facilitation and enabling technology-based production and supply of food.
The initiatives to support the strategic goals are anchored in diversification of supply, alternative supply sources, technology-enabled enhancement of local production, international trade links, amongst others. Thus a major part of my mandate is involved in incorporating Agricultural Technology - also known as 'AgTech'- into the country's food security agenda. This agenda is enshrined in the UAE's recent launch of its National Food Security Strategy.
Variously defined as 'transforming the global food system through digital technology' and 'smart farmers getting smarter using digital technology,' AgTech encompasses advanced agricultural methods that differ distinctly from the traditional ways of farming practiced for millennia. Increasingly seen as a solution to the UAE's food security issues, the office of Food Security is now placing a strong focus on adopting AgTech into the UAE's agricultural sector as part of a concerted effort to considerably reduce the 90% of food that the country currently imports.
The Ag-tech Government Accelerator Project, with its two components, is one such initiative. The first component is the promotion of the use of 'controlled-environment agriculture' (CEA), which is a technology-based approach toward food production that utilises high efficient technologies to properly manage agriculture inputs and maximise output. It involves agricultural industry entrepreneurs working alongside government bodies to provide tangible solutions to promote CEA, primarily through implementing an enabling business environment that is conducive to innovation.
The second component of the Project is aquaculture, which is the controlled-condition farming of fish, crustaceans, molluscs, aquatic plants, algae and other organisms in freshwater and saltwater. With agriculture in general being the world's thirstiest industry, accounting for approximately 72% of total freshwater consumption, aquaculture represents one of the best uses of what is the region's most precious resource. To this end, the UAE has established a vibrant aquaculture sector with an investment of more than AED 100 million to develop hatcheries and fish farms.
Vertical farming is another AgTech component that the office of Food Security is promoting and one that has been identified as offering a solution to the UAE's food security issue. The concept sees plants grown in vertically stacked layers in an indoor environment where environmental factors can be controlled. Vertical farms typically use artificial light, humidity regulation, temperature control and minimum use of pesticides, enabling the production of vegetables in large quantities all year round without the need for soil, sunlight and chemicals.
The commercial applications of vertical farming are already being realised in the UAE, with the opening of the Gulf region's first-of-its-kind facility, which commenced operations in December 2017. Located in the Al Quoz industrial area of Dubai, the 8,500 square feet farm produces 18 varieties of micro-greens, including rocket, kale, radish, red cabbage, basils and mustard.
Remote-controlled drones have become an accepted presence in the skies above the UAE, with the ubiquitous flying machines used by the authorities to - among other things - monitor traffic and deliver post. Now they are providing benefits for the country's agricultural sector, with unmanned aerial vehicles (UAVs) being used to map farming areas across the country. Announced in June 2017, the pilot project sees UAVs being used to create a highly accurate agricultural database that supports decision-making and forward-planning by enabling the best use of resources and determining the optimum areas for crop growth.
Perhaps the most prevalent form of AgTech being incorporated in the UAE's agricultural sector is sensors, with their adoption resulting in increased yields in both large-scale agricultural projects and smaller organic farms. Sensor-equipped gyroscopes, accelerators and GPS monitors are being employed to enhance crop production by making the most of land and water use - 'precision irrigation' that is highly effective in reducing water waste. A good example is an organic farm in Sharjah which relies heavily on sensors to determine the salinity and mineral content of the soil to ensure optimum crop growth with minimal use of water.
Another prime example is a household-name Japanese electronics manufacturer that is creating a farm in Dubai to grow Japanese strawberries, with the facility incorporating light-emitting diodes (LEDs) for controlled lighting, air distillation technology and other appliances to check room temperature and humidity.
Aquaculture, vertical farming, drone use and sensors are just four of the technologies that are being utilised in the UAE to maximise crop production while ensuring good husbandry of resources. This is just the start of what will be an expanding role of AgTech in the country's agricultural sector and the Office of Food Security is currently evaluating how emerging areas of technology, such as robotics, can play a part.
Automation combined with Artificial Intelligence (AI) is an extremely exciting field that we are currently assessing. One company in the United States has produced a robot that mimics what a fruit picker in the field does. The machine uses AI to determine which of the fruit is ripe and ready to be picked, leaving unripe fruit in place on the vine. We are closely following such developments as part of the UAE's National Food Security Strategy and will be assessing how the rapid technological changes that form part of the Fourth Industrial Revolution can be best incorporated to ensure food security for all.
By H.E Mariam bint Mohammed Al Mheiri / Minister of State for Food Security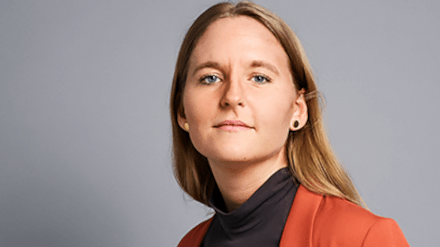 25 FEB 2019
The good drone revolution
Growing up, I followed my parents all over the world in their international careers as medical doctors. I saw places filled with challenges, but I also saw places filled with opportunities. Often, these places were far apart and not connected. In the 1990s, where you lived determined your opportunities for healthcare, education and many other fundamental human rights. Finishing college 20 years later, I realised that many of these fundamental challenges remained, but with today's technology we should be able to tackle them in a different and better way.
Around this time, a video of the first pizza delivery by drone was circulating on the internet and I was flying drones myself for fun to capture beautiful photos. I was sitting on an plane on my way from Zambia back to Sweden and realised that surely these drones could be used for more important things, like delivering medical supplies to hard-to-reach areas or capture real-time images from natural disasters to guide emergency teams on the ground. On that plane napkin, the first business plan for GLOBHE was drafted and the Good Drone Revolution was born.
Today, GLOBHE is using drones as tools to solve some of the world's most pressing challenges, while improving our clients' operations at the same time. Our clients range from the United Nations to some of the most notable corporations in the world. We have built a global partner network working with drone pilots all over the world to utilise the fact that thousands of drones are flying around in our skies every day. Never before have we had access to so much data.
Never before have we had access to feasible sky delivery when roads are no option. At GLOBHE, we are constantly innovating on the huge potentials of this momentum to create solutions for people and the planet, when and where they really matter. We transport medical cargo to hard-to-reach places in minutes instead of hours, and connect drones to AI to faster analsze drone photos from natural disasters to better respond to a current crisis and to prevent one tomorrow.
Every year, 218 million people are affected by natural disasters. Every year, natural disasters cost more than USD 170 billion. Fast and accurate information is needed to save lives and minimise damages. And every year 11 million children die, mainly from preventable causes. Failure to reach patients in time with medical supplies such as vaccines, antibiotics and micronutrient supplementation result in millions of preventable deaths each year. Preventable deaths cause USD 6 trillion in lost economic welfare in low- and middle-income countries every year.
Existing solutions are often too slow and too costly, while medical supplies often take too long to transport via roads and end up being costly. When natural disasters strike, emergency teams on the ground struggle to get an overview of the situation with satellite images lagging in time and helicopters or planes being too expensive to bring in.
Drones have the potential to solve a much-needed gap since they can reduce transportation times from hours to minutes, reach places otherwise impossible to get to and quickly gather large amounts of image-based data. This means drones can save lives, time and money.
At GLOBHE, we don't make drones, we make drones work, when and where they are really needed. GLOBHE is on a mission to improve 218 million lives every year by bringing the world feasible drone services that make a difference. We have merged already existing technology, applied it in a new way, and made developments where needed.
Technology in itself is never good nor bad, it's what you do with it that makes the difference. And we are just at the beginning of what's possible!
By Helena Samsioe / CEO and founder of GLOBHE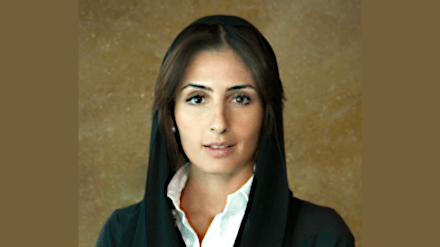 27 MAR 2019
It's called the "Blue Marble" for a reason
Looking at the Earth from space, the enormous swaths of brilliant turquoise and navy blue dominate the picture, yet we focus so much of our attention on the landmasses floating amid all the water. Our oceans are the largest ecosystem on Earth - responsible for generating approximately half of the oxygen in the atmosphere, holding approximately 97 percent of the water on our entire planet. The oceans are vital to the existence of all species on those floating landmasses, including us.
However, our vast oceans are under threat. Activities such as mass overfishing, unprecedented plastic pollution, widespread habitat destruction, climate change, and coastline overpopulation are disrupting food chains, damaging vital marine ecosystems irreparably, and causing our oceans to suffer. What's more, unlike sovereign countries which abide within set rules of jurisdiction, the oceans have no set boundaries.
As such, the threat to our ocean requires a cross-country collaborated solution. No one nation can address this problem on its own. Only global partnerships can underscore our collective commitment towards the protection and preservation of local marine biodiversity, equitable governance of coastal activities, and sustainable management of our marine resources.
The World Ocean Summit is essential in promoting dialogue with key stakeholders, and on behalf of Abu Dhabi Government, the Environment Agency – Abu Dhabi (EAD) and the Department of Economic Development (DED), are proud to have brought this critical conversation to the Middle East for the very first time. Gathering the foremost conservation experts and thought leaders from around the world to promote healthy changes to our waters and to showcase and share the best practices in marine protection and sustainable development, will allow us to create greater impact, together. This year, the World Ocean Summit also featured exciting new areas of innovation in the burgeoning field of 'blue technology,' including the use of underwater drones and advanced shipping machinery.
Despite being a desert nation, the sea has always been vital to Abu Dhabi's history and culture. Located at the geographical epicenter of global trade routes with one of the most populous coastal communities in the region, Abu Dhabi and the UAE enjoys a rich tradition of trading, seafaring, pearling, shipbuilding, and fishing – with a growing attraction for tourism. Furthermore, with our drinking water supply coming entirely from desalinated seawater, and a reliance on potable water through plastics bottles, there is an urgent need for us to look at more sustainable ways to package our daily water supply and deal with broader desalination issues. Preserving our water is of upmost importance, with the UAE government making crucial investments in blue technology and aquaculture, and implementing major conservation initiatives such as our Marine Water Quality (MWQ) programme, where we use a network of 22 monitoring stations to collect imperative data on biodiversity to protect public health.
Later in 2019 the UAE will assume presidency of the Indian Ocean Rim Association (IORA) until 2022 for the first time since becoming a member in 1999. Organizations such as the IORA illustrate the importance of regions coming together to share the responsibility of maritime environmental quality. Coastal communities account for approximately 40 percent of the world's population (with around 900,000 people in the Emirate of Abu Dhabi alone), which underscores the crucial need to effectively and sustainably manage the pressures of urbanisation and industrialisation on our oceans.
The governments of Abu Dhabi and the UAE are proud of our marine conservancy work so far, but saving our oceans is a responsibility shared by us all. By building bridges that connect us, we can come together as one and affect real change. It is in everyone's best interest to preserve our oceans and ensure that the "blue marble" remains blue.
By H.E. Razan Khalifa Al Mubarak / Managing Director of Environment Agency Abu Dhabi