26 OCT 2020
Sustainability is the best investment
Why waste-to-energy will revolutionise both our waste management and alternative energy strategies?

One thing that has always made me proud of the UAE is that we view problems as opportunities. This positive approach has helped our nation develop, innovate and diversify – and I believe it is the perfect description for waste to energy technologies.
Before we talk about its role as a solution to our waste management and alternative energy requirements, we should outline the scale of the challenge in front of us. Across the world, population growth, increased urbanisation and accelerated economic activities have led to high waste generation rates. This is of particular significance in the UAE where residents produce between 1.2kg to 1.3kg of waste daily, with 77 percent of that refuse being sent to landfills.
Tackling this issue is a key part of the UAE Vision 2021, which seeks to divert 75 percent of solid waste away from landfills by 2021. Mindful of the global shift towards renewables, our nation has also set a clean energy target of 27 percent; a commitment that is underscored in the UAE Energy Strategy 2050 goal, which seeks to double the contribution of clean energy in the total energy mix and reduce the carbon footprint of its power generation processes by 70 percent.
Turning waste into opportunity
Waste-to-energy is a waste management solution and an alternative energy source that will contribute greatly to these admirable objectives. It was perhaps inevitable that Bee'ah would enter this space. Our company was founded in 2007 as a pioneering force for sustainable solutions in the Middle East, with a strategy rooted in the twin pillars of sustainability and digitalisation. Through a holistic approach towards waste management and our advanced recycling facilities, Bee'ah has been able to achieve a 76 percent waste diversion from landfill rate in the Emirate of Sharjah. But to reach our goal of zero waste to landfills, we recognised that we needed to a strategy for nonrecyclable waste.
To this end, we partnered with Masdar in 2017 to form the Emirates Waste to Energy Company (EWTE). The joint venture leverages synergies from both entities, with Bee'ah as the UAE leader in waste management and Masdar as the UAE pioneer for renewable energy.
We are nearing the completion of the EWTE's first plant, the Sharjah Waste to Energy Facility, which will be the first in the UAE. Located within Bee'ah's Waste Management Complex in Sharjah, the facility spans an area of 80,000 sqm, and meets the strictest European Union environmental standards to ensure that the Sharjah Waste to Energy facility is compliant, environmentally safe, and efficient.
Upon completion next year, the plant will process 300,000 tonnes of nonrecyclable solid waste per year, at a rate of 37.5 tonnes per hour. In doing so, it will displace almost 450,000 tonnes of CO2 emissions per year and generate up to 30 megawatts of energy, which will be supplied to the Sharjah electricity grid to power up to 28,000 homes.
Regional potential
With these benefits in mind, the immense potential of the Sharjah Waste to Energy facility can be easily replicated across the wider region. The problems of waste generation, overfilled landfills and lack of awareness around recycling are found across the region, and our proven waste management track record in the UAE is gaining wider attention.
To return to my opening words, nothing captures the idea of a problem turned into an opportunity more than our plan for Al Saja'a landfill in Sharjah. Once the Sharjah Waste to Energy facility opens and we reach our zero-waste target, this landfill will become redundant. Our plan is to convert the landfill, once it has been capped, into a solar energy facility that can generate over 42 megawatts of energy per year. This project will help Sharjah attain its renewable energy targets, reduce our dependence on fossil fuels, and help improve the quality of life for communities.
It is the perfect example of a truth we at Bee'ah hold dear: sustainability is not a cost but rather an investment that reaps multiple dividends.
By HE Khaled Al Huraimel / Group CEO, Bee'ah

Related News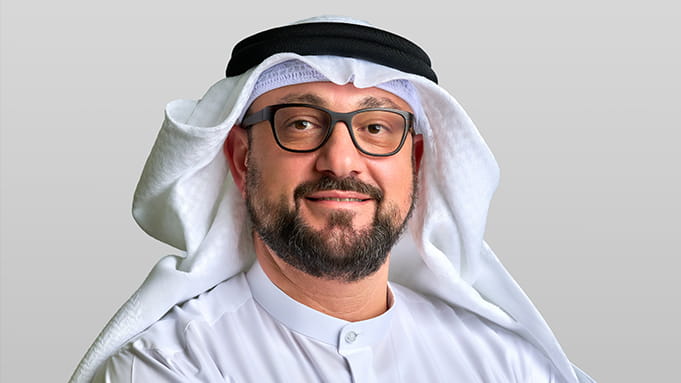 02 FEB 2021
'Green recovery' will make 2021 a pivotal year for action on climate change
Almost exactly one year ago, I believed that 2020 would be remembered as the year the world finally got its act together on climate action. All the signs were positive: public pressure was being matched by political will. Ambitious milestones and targets were to be put in place, and, fuelled by footage of wildfires and storm damage, climate change was high on the media agenda.

The pandemic put those hopes on hold, with climate change being eclipsed by a news cycle dominated by COVID-19. This year, it is my sincere hope that 2020 was just a bump in the road: opportunities delayed, rather than thwarted. In fact, with the world pinning its hopes on a post-COVID 'green recovery' fueled by infrastructure spending, I believe that this year we are looking at the best opportunity of our lifetimes to enact real, long-term change and limit global warming to 1.5C by the end of the century.

The pandemic may well have focused our collective will: unchecked climate change, after all, will be far more devastating for the world than COVID-19. The response to the pandemic, and particularly the speed in which numerous effective vaccines were developed, tested and rolled out, showed us that governments, businesses, investors and researchers can work together to ensure funding, personnel and resources can be allocated where they can be most effective.

It is my hope that this year's Abu Dhabi Sustainability Week (ADSW) will be remembered as a platform through which we helped forge this collective will in regard to the green recovery and to climate action. As one of the world's most recognized sustainability gatherings for more than a decade now, ADSW is this year being held virtually, and bringing together more of the world's most influential experts and leaders in sustainability and climate action than ever before.

We're building on solid momentum: between 2015 and 2020, solar and wind capacity around the world more than doubled, from less than 700GW to more than 1,400GW, and by early 2020 renewable sources were accounting for 28 percent of global energy generation. At the same time, US President-elect Joe Biden, through his Build Back Better initiative, is putting sustainable infrastructure investment and clean energy transition at the top of his agenda. (We had the honor of hosting the president-elect at Masdar City, when he visited the UAE in 2016, and he expressed a keenness to enhance co-operation between the US and UAE in clean energy.)

For over a decade now, the UAE and Masdar have been playing a leading role in supporting climate action, both here and abroad. At Masdar City, for example, we have created a complete sustainability ecosystem that allows new ideas to develop and to thrive, and which is home to more than 900 innovative enterprises from around the world today. And, with partners including Taqa and EDF Renewables we are proud to be part of the 2 GW Al Dhafra solar project – a testament to the UAE's commitment to clean energy.

This commitment was further reinforced at the end of 2020, with the UAE's leadership announcing we would reduce our carbon emissions by 23.5 percent by 2030, in line with our commitment to the Paris Agreement. This translates into absolute emission reduction of about 70 million tonnes and will be achieved through more clean energy capacity as well as boosting energy efficiency; increasing carbon capture; promoting sustainable agriculture; and implementing environment-friendly waste management.

In the UAE, our clean power capacity – including solar and nuclear – is set to meet the target of 14GW by 2030, increasing from just over 100 MW in 2015, and 2.4 GW in 2020. Masdar pledged in 2019 to double the capacity of our generation portfolio – then at 4 GW – within five years. In fact, we have already exceeded that target in 2020. Our portfolio including operational projects and those under delivery, has a capacity of more than 10 GW, displacing some 16 million tonnes of CO2 each year.

Any green recovery that is committed to mitigating climate change will require the highest levels of collaboration and partnership between countries, businesses, and societies, and here, too, we see opportunities in 2021. With technology, we must invest more into the potential energy sources of the future, such as green hydrogen, as well as finding more efficient battery and storage solutions, developing smart grids, and introducing mobility infrastructure such as charging stations.
The historic Abraham Accords between Israel and the UAE will bring about a new era of cooperation and co-investment in clean energy, among other opportunities. And, at the end of this year, we at Masdar will be part of the UAE's delegation to COP26, the UN climate talks, where real progress must be made on drawing a roadmap to achieving the UN Sustainability Goals.

In 2021, the stakes may never have been higher, but the opportunities have never been greater.

By Mohamed Jameel Al Ramahi, Chief Executive Officer (CEO) of Masdar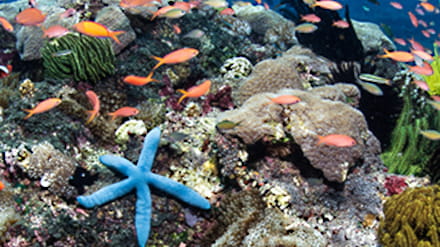 27 JUL 2020
COVID-19 pandemic hampering efforts to prevent biodiversity loss: HE Razan Khalifa Al Mubarak
While global measures to combat the COVID-19 pandemic have temporarily reduced air pollution and greenhouse gas emissions, they have also hampered efforts to prevent biodiversity loss, Her Excellency Razan Khalifa Al Mubarak said this month. Recovery plans must not only facilitate an economic rebound, they must also deliver a biodiversity stimulus, she said at a company event.

Recent data from the Environment Agency Abu Dhabi indicates nitrogen dioxide levels are down 50 percent on their seasonal average, following restrictions to limit the spread of coronavirus, with similar reductions seen across North America, Europe and Asia. Reduced human and vehicle movement is also allowing some animals to roam more freely – in Abu Dhabi, mountain gazelle have been spotted close to the golf course on Saadiyat Island, while an increase in sea turtle activity has been reported along the mainland coasts.

While the reduction in emissions demonstrates that it is possible to take positive action against climate change, Al Mubarak, Managing Director of the Mohamed bin Zayed Species Conservation Fund, told Masdar employees that "what is interesting, especially in my line of work, is what happens to nature – is there enough investment in nature protection? To be honest, there isn't.

"What the science actually shows is that nature is not rebounding as quickly as perhaps emissions are [abating]. We may have more time to visibly notice nature, we can hear more birds in our backyard because we don't hear the traffic as much perhaps. But the numbers in terms of biodiversity are still going down," she said.

A survey of organizations that have received grants from the fund indicates 40 percent have been negatively affected during this period, Al Mubarak said, and "we anticipate a continuous reduction in funding going toward biodiversity."

While environmental tourism, zoo visit, safaris and other activities that support biodiversity funding have been halted, "the threat to species and their habitats has not stopped and in fact has increased" as millions of people lose jobs and return to rural communities where they will look to nature for sustenance.

With an estimated 1.6 million viruses existing today in the natural world, this encroachment could lead to more pandemics, Al Mubarak warned. "With these pathogens in wildlife, when we essentially go into their habitats due to a demand in our products, palm oil, agriculture, mining and so forth, we are mixing with wildlife, we are putting wildlife where they don't belong and that's where you have these diseases. In order to protect our own health, one must protect the health of welfare and habitats."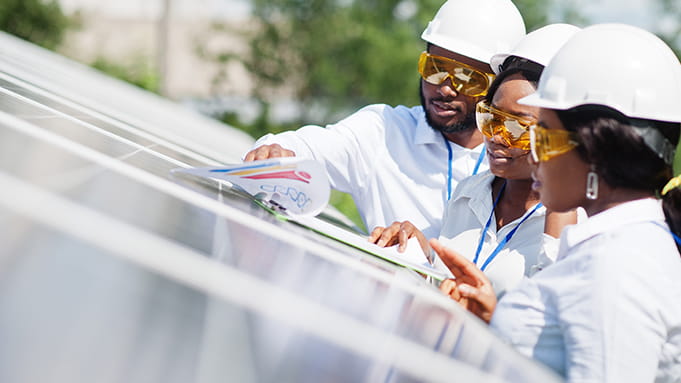 26 OCT 2020
10 key facts about Africa Industrialization Day
Africa is the second most-populated continent in the world; home to over 1.2 billion people (16 percent of the world's population), and this number is expected to rise to 2.5 billion by 2050.
Despite this, Africa currently only accounts for less than 2 percent of international trade and global manufacturing.
Africa's economic emergence, and transition, from a continent of low-income into middle-income economies, requires transforming the economic structure from predominantly agrarian and extractive activities to more vibrant and value-adding industrial sectors like processing, manufacturing, tourism, etc.
In 1989, the United Nations General Assembly, in 1989, proclaimed 20 November "Africa Industrialization Day," within the framework of the Second Industrial Development Decade for Africa (1991-2000),
Since then, the United Nations System has held events on that day throughout the world to raise awareness about the importance of Africa's industrialization and the challenges faced by the continent.
In 2008, the African Union adopted an "Action Plan for Accelerated Industrial Development of Africa," collaborating with the United Nations Industrial Development Organization (UNIDO) and the United Nations Economic Commission for Africa (UNECA).
In 2015, African countries signed up to two important development agendas: the global 2030 Agenda with 17 Sustainable Development Goals (SDGs), which aim to leave no one behind as countries develop, and Agenda 2063 of the African Union, which sets out a blueprint for "the Africa we want."
The important contribution of inclusive and sustainable industrial development in helping Africa overcome its critical development challenges is clearly recognized in the 2030 Agenda for Sustainable Development within Sustainable Development Goal 9 (SDG9), calling to build resilient infrastructure, promote sustainable industrialization and foster innovation.
The importance of inclusive and sustainable industrial development is also recognized under Agenda 2063, encompassed in Aspiration 1 of the First Ten-Year Implementation Plan, under "a prosperous Africa based on inclusive growth and sustainable development."
In 2018, 44 member States of the African Union signed the Agreement Establishing an African Continental Free Trade Area (AfCFTA), thus creating a single African market for goods and services.