28 JUL 2019
Why innovative technology is key to delivering energy access for all?
Meeting the UN's Sustainable Development Goals (SDGs) is still a long way off, in particular SDG 7 – energy access for all. Progress has been made to close the energy access gap but there are still almost 1 billion people without electricity.
BBOXX's vision is to use innovative technology to tackle this challenge. It is unacceptable that in the 21st century there are still people across the globe without electricity, and many more without reliable access. Electricity is a basic need – and living without it is a major hindrance to achieving a better quality of life and fostering economic development.
The falling price of solar batteries and storage methods combined with the uptake of mobile money has meant that for the first time clean energy such as pay-as-you-go solar is now cheaper than alternatives in Africa. The conditions are ripe for BBOXX to leapfrog costly traditional infrastructures in favour of smarter solutions.
Improving lives and unlocking potential through access to energy
Having established operations in 12 African countries to date, BBOXX has delivered clean, affordable electricity for the first time to nearly one million people, powering the growth of communities and businesses.
Winning the Zayed Sustainability Prize for Energy in January is testament to the way the company is making a meaningful difference to people's lives around the world. Funds from the Zayed Sustainability Prize will enable the company to further invest in innovation, scale up and accelerate the roll-out of affordable, clean and reliable energy to previously underserved communities.
BBOXX recognises that electricity is the entry point to other utilities and value-added services that would never have been possible without the prerequisite of electricity. Energy provision creates demand in other areas – such as gas, water, internet and finance – a demand which the company also seek to meet.
To that end, BBOXX has developed cutting-edge products all managed via BBOXX Pulse. Pulse is a comprehensive management platform which allows the company to manage customer service, the maintenance of solar home systems and other key functions across vast and often remote locations. Pulse harnesses data, pioneering technology and machine-learning – all essential to scaling up and providing energy as a service to many more people.
Contributing to the UN's Sustainable Development Goals

Urgency is required to meet the UN's SDG global targets for 2030. As a leading next generation utility, BBOXX directly contributes to SGD 7 – ensuring access to affordable, reliable, sustainable and modern energy for all.
When BBOXX customers switch from kerosene and other fuels to clean energy, this also brings average annual savings of $200 per household. Off-grid solar is not only cheaper for customers than kerosene and traditional fuel alternatives, but also has the added benefits of being safer, healthier, more reliable and better for the environment. Additionally, the systems are available on a pay-as-you-go basis via mobile money, which is best suited to individuals from low income backgrounds as they only pay for what they use. BBOXX has also worked with governments to launch the roll out of subsidies.
It is estimated that oil consumption via traditional kerosene lamps worldwide are responsible for 190 million tonnes of CO2 greenhouse gas per year. BBOXX's solar home systems are helping to displace more than 86,720 tonnes of CO2 annually. This reduces greenhouse gases and contributes to SDG 13 – combatting climate action.
In addition, the company contributes to meeting SDG 8 – decent work and economic growth; SDG 9 – industry, innovation and infrastructure; SDG 10 – reduced inequalities; SDG 11 – sustainable cities and communities; and SDG 17 – partnerships for delivering the goals.
Vision for the future
BBOXX has bold ambitions to positively transform the lives of even more people and unlock potential across the developing world through access to energy. In order to do so, the business is scaling rapidly by forging strategic partnerships with global telcos, energy firms, investors, governments and technological partners. For example, BBOXX is already working with Orange in West Africa, EDF in Togo and GE in the Democratic Republic of Congo (DRC).
BBOXX has also gone a step further in articulating the vision for the future. This year in Sikpe-Afidegnon, a village in Togo, BBOXX launched its community of the future called "Tomorrow's Connected Community", alongside EDF, the company's partner in Togo. This village runs on a micro-grid as well as solar home systems, providing access to a range of utilities including clean cooking solutions, internet services and water pumps. It showcases BBOXX's complete solution to meeting the developing world's energy challenges.
While meeting the UN's SDGs is a huge challenge, BBOXX is convinced that using innovative technology is the key to achieving energy access for all and 100% electrification for the first time in Africa.
By Mansoor Hamayun, / CEO & Co-Founder of BBOXX
Related News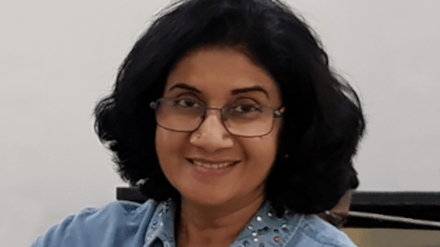 20 AUG 2019
The growing role of space in a sustainable future
Q@&A: We sit down with Manjula Ramakrishnan, the President of SmartLife Foundation, to learn more about the Dubai-based NGO and its humanitarian activities to help low-income workers and their families
Can you tell us more about the SmartLife Foundation?

Licensed by the Community Development Authority in Dubai, the SmartLife Foundation is an NGO that works closely with blue-collar workers living in labor camps to help them improve their potential and quality of their lives by offering them a diverse range of programs.
In our 10 years of operations in Dubai – and still counting – our core philosophy is to devise projects by not sitting in the comfort of our corporate meeting rooms, but by being in their midst – in their labor accommodations – to learn about their requirements and to devise relevant programs that will help them.
What issues did you identify as the most urgent for the blue-collar workers?
We discovered that financial and old-age planning were not a priority for many blue-collar workers, even after working for 20 or more years in the Gulf. To help the workers with planning for their retirement, we started our SmartElder program to help steer them towards a healthy and robust retirement. Our volunteers guide the workers on a range of topics, such as how to deal with old-age problems and manage their finances when they return home.


What initiatives do you have to help women?

When we learnt that there were very few women-centric projects for blue-collar ladies in the UAE, we launched SmartWoman. Here, women can learn new hobbies, discover their creativity and engage with others in a relaxing atmosphere. The idea behind this project is to enable women to use their spare time creatively and productively, thus keeping negative thoughts, if any, at bay.
Do you have a youth program?

Yes, we do. Our SmartBuddy project uses a "buddy" system to encourage students to inspire and motivate each other. The program pairs a "Dubai buddy" with a "native buddy" (students in their own countries). The students are paired together based on the same gender, language and age group. The buddies are supervised by our adult SmartLife volunteers who act as mentors.

What other programs do you offer?
One of our flagship projects is the SmartReading program, which is in line with the reading initiative of the Dubai government and helps semi-literate workers to enjoy the pleasures of reading. Our SmartReading program also aligns with the United Nation's Sustainable Development Goal (SDG) #4, which focuses on offering inclusive and quality education, and promoting lifelong opportunities for all. The initiative helps to build confidence with English communication and reading skills, and about 1,500 blue-collar workers have so far "graduated" from the program and now feel confident when interacting in basic, simple English.
We have a dozen active projects, including SmartIdol, which is a fun platform for the blue-collar workforce to showcase their talents in singing, dancing and playing musical instruments. We help to train them and hone their skills in the best academy in Dubai and then give them a stage to perform to a larger audience. Other projects include SmartMedic, which offers periodic health check-ups and addresses wellness in workers. This is in alignment with SDG Goal #3, which ensures good health and well-being for people of all ages. SmartCup is a cricket tournament where blue and white-collar workers are part of the same team vying for the coveted trophy. SmartFitness helps workers to stay fit in fun ways with zumba dancing, skipping and running, while SmartRelaxation deals with anger management, de-stressing and breathing techniques coupled with light yoga and meditation.

Where do you get your inspiration for the projects?

We work in conjunction with the Federal Government's initiatives. A case in point is SmartReading. This started in 2016 as part of the Year of Reading; when The Year of Zayed was announced in 2018, we worked on promoting the core philosophies of Sheikh Zayed bin Sultan Al Nahyan, the Founding Father of the UAE. This year, 2019, is the Year of Tolerance, and we are delighted to confirm that each and every project of SmartLife is about inclusiveness, having the maximum number of nationalities on board – both as beneficiaries and as volunteers.

What does the future hold for SmartLife Foundation?

Not an NGO to rest on our past laurels, we are in the process of initiating a social impact audit to gauge where further improvement and value add-on can be brought in. The journey therefore continues, for service to humanity knows no finish line. SmartLife functions with a sizeable pool of volunteers who are united in their mission to give back to society and to derive immeasurable joy from the very act of giving.
By Manjula Ramakrishnan / President of SmartLife Foundation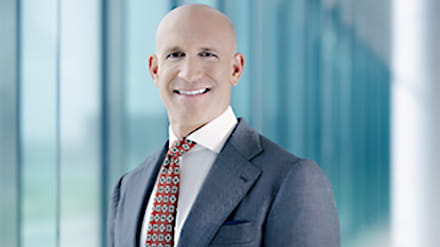 20 AUG 2019
The Future of Healthcare
Globally and in the region, the healthcare sector is being transformed by a number of dynamic trends, including digitalization, personalization and internationalization. It's truly one of the most exciting times to be a caregiver, as new technologies enable us to offer care to more patients wherever they are and whenever they need it.
It is important to understand, however, that the full benefit of these innovations can only be delivered by focusing on the human factors that underwrite them, and – like all industries – that healthcare has a responsibility to deploy new technologies in a sustainable manner.
Transforming Healthcare Delivery through Digitalization

Digital platforms will play a much greater role in the future, supporting the work of primary care physicians and family practices. In terms of speed of response, telemedicine is already helping patients in Abu Dhabi, ensuring they are able to consult experienced physicians from home, and book appointments as required.
These platforms are being supported by online systems that aggregate and analyze medical data earlier and more effectively. A great example of this is the online IT system we deploy at Cleveland Clinic Abu Dhabi to help detect heart problems. The system collects data from pacemakers and other implantable cardiac devices from anywhere in the UAE and sends alerts to doctors when it detects that patients could be experiencing rhythmic disturbances of the heart. The data is aggregated to track patterns over time and accessed by doctors using their mobile devices.
When combined with new technologies, such as blockchain and Artificial Intelligence (AI), the possibilities are almost limitless. AI is already being used to detect diseases, like cancer, more accurately and at earlier stages. For example, the use of AI in the review of mammograms is delivering results 30 times faster and with 99% accuracy, reducing the need for unnecessary biopsies, according to the American Cancer Society. If applied to reviewing data from consumer wearables, AI could provide a vital overview of population health, enabling doctors to address community health issues at an earlier, more treatable stage.
Even in the field of surgery, new technologies are having a transformational impact. Robotics enable surgeons to enter any part of the body through tiny incisions, reducing the invasiveness of the surgery and subsequently the recovery time that patients need. Cleveland Clinic Abu Dhabi is at the forefront of robotic surgery, particularly in cardiac care. The most exciting potential future application of robotic surgery would be the opportunity to perform operations at a distance. Patients could receive the support of a world-class surgeon in a different hospital or even a different country.
Applying a 'Team of Teams' Approach

Delivering the full benefits of these new innovations will require healthcare organizations to rethink their traditional methods of organization. Healthcare is traditionally siloed into departments, which creates limiting barriers for the potential to share knowledge and collaborate. We need to move towards a model where care is delivered through the coordinated efforts of diverse professionals with complementary qualifications, enabled by technology.
This is the most important differentiator for Cleveland Clinic Abu Dhabi, where our model of care is organized around a 'team of teams' approach. Every patient who comes to the hospital is cared for by a team of providers, enabling us to address the most complex issues.
Building Sustainability into an Innovation Strategy

As a leader in the healthcare industry, Cleveland Clinic Abu Dhabi understands that climate change is a risk to the health of our communities, as well as to our organization. As a result, sustainability has to be at the heart of every innovation strategy. This means that it is essential for any new initiatives to be assessed from an environmental, social and economic impact perspective – as well as for the potential health benefits.
Of course, new technologies also enable us to manage our environmental impact. At Cleveland Clinic Abu Dhabi, we deploy a greenhouse gas tool to quantify and exhaustively log the exact amounts of greenhouse gas emissions the hospital produces, as part of the effort to reduce carbon emissions. We have also started a food waste dehydration program that converts food waste into an organic byproduct, which is used to produce compost for the hospital's landscapes and gardens.
By coupling new models of care with new technologies, healthcare organizations will be able to offer greater personalization in treatment plans and delivery. In addition, they will be able to tap into an international network of experts, ensuring that patient cases are reviewed by leading specialists in their field, no matter where they are in the world.
Cleveland Clinic Abu Dhabi is already deploying an integrated, international healthcare network to ensure that our patients have access to 57,000 of the most sophisticated and connected medical minds in the world. Working together, we believe the healthcare industry of the future will be able to tackle even the most challenging issues of our time.


By Dr. Rakesh Suri / CEO, Cleveland Clinic Abu Dhabi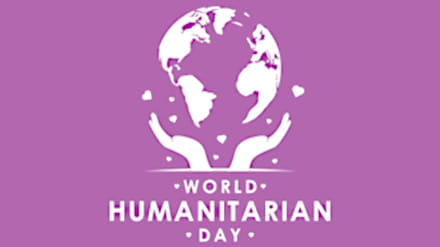 19 AUG 2019
Need to Know: Top 10 facts about world humanitarian day
World Humanitarian Day is a United Nations initiative that aims to honor humanitarian efforts worldwide and raise awareness of supporting people in crisis.
In December 2008, the 63rd session of the UN General Assembly designated August 19 as World Humanitarian Day.
The date of August 19 was chosen as it marked the anniversary of the Canal Hotel bombing in Baghdad, Iraq, in which 22 people lost their lives.
This year's theme for World Humanitarian Day focuses on "Women Humanitarians" and their contributions to making the world a better place.
Women make up a large number of the world's humanitarian workers, many of whom are working in difficult conditions, including Afghanistan, South Sudan and Syria, among others.
Globally, more than 7 million children in 2018 were provided with emergency education in more than 20 countries around the world.
The UAE was last year named as the world's biggest donor of official development assistance (ODA) after contributing a total Dh19.32 billion to humanitarian aid in 2017.
Natural disasters and climate change affect 350 million people on average each year and cause billions of dollars of damage.
In 2018, global humanitarian funding reached a new high of $22 billion, surpassing the $21.5 billion raised in 2017.
According to the UN's Global Humanitarian Overview 2019, nearly 132 million people in 42 countries around the world will this year need humanitarian assistance, including protection.
Source: United Nations