14 JAN 2019
HH Sheikh Mohammed bin Rashid and HH Sheikh Mohammed bin Zayed attend Opening Ceremony of Abu Dhabi Sustainability Week 2019
- Global heads of state, senior UAE government and business leaders convene for launch of the largest sustainability gathering in the Middle East.
- ADSW 2019 takes place under the theme 'Industry Convergence: Accelerating Sustainable Development' and the six pillars of Energy and Climate Change, Water, Future Mobility, Space, Biotechnology and Tech for Good
Abu Dhabi, United Arab Emirates, 14 January 2019: His Highness Sheikh Mohammed bin Rashid Al Maktoum, UAE Vice President, Prime Minister and Ruler of Dubai, and His Highness Sheikh Mohammed bin Zayed Al Nahyan, Crown Prince of Abu Dhabi and Deputy Supreme Commander of the United Arab Emirates Armed Forces, today welcomed global heads of state, local dignitaries and business leaders to Abu Dhabi Sustainability Week 2019.
Attending the opening ceremony for ADSW 2019, which is being held under the theme of "Industry Convergence: Accelerating Sustainable Development", His Highness Sheikh Mohammed bin Rashid Al Maktoum, said sustainability was a key pillar in the UAE based on the legacy of sustainability established by the nation's Founding Father Sheikh Zayed bin Sultan Al Nahyan.
"Abu Dhabi Sustainability Week is a platform that brings together the whole world in the UAE to discuss responsible and serious efforts and innovative ideas aimed at building a sustainable world that will ensure future generations a stable and secure life of energy, water and food," His Highness Sheikh Mohammed said. "Supporting all efforts to achieve concrete practical steps to ensure the implementation of sustainability objectives remains a fundamental approach in our country.
"We look forward to working with our partners around the world to find the solutions that will help us achieve the happiness and comfort of our people and ensure their future," His Highness added.
His Highness Sheikh ohammed bin Zayed Al Nahyan said that under the leadership of the President, His Highness Sheikh Khalifa bin Zayed Al Nahyan, the UAE supported global efforts to achieve the United Nations' Sustainable Development Goals and continued to play a leading role in stimulating various initiatives that served humanity.
His Highness Sheikh Mohammed stressed that it was the role of the UAE to establish a culture of sustainability in society and to empower women and young people to continue the process of sustainability in all sectors and at all levels.
He pointed out that Abu Dhabi Sustainability Week 2019 represented a platform for stimulating global dialogue and mobilising energies to develop strategies and frameworks to achieve sustainable development, while this year's focus was on integrating sectors and uniting efforts to reach solutions to meet global challenges.
Distinguished guests included His Excellency President Mohamed Ould Abdel Aziz, President of the Republic of Mauritania; HE Iván Duque Márquez, President of the Republic of Colombia; HE Ibrahim Boubacar Keïta; the President of the Republic of Mali; HE Paul Kagame, the President of the Republic of Rwanda; HE Hage Geingob, President of the Republic of Namibia; HE Milo Ðukanović, President of the Republic of Montenegro; and HE Yang Jiechi, Special Envoy to the President of China, Xi Jinping, and Director of the Office of Foreign Affairs of the Communist Party of China.
Delivering the welcome address to the ADSW Opening Ceremony, His Excellency Dr Sultan Ahmed Al Jaber, UAE Minister of State and Chairman of Masdar, said: "The UAE's pursuit of renewables is a natural extension of our existing energy leadership and commitment to sustainability. It is a reflection of our leaders' dedication to addressing global challenges, in close partnership with the global community. We are building bridges across borders and bringing the public and private sector together around a single common cause.
"As we enter the fourth industrial age, artificial intelligence, big data and the internet of things are multiplying efficiencies and redefining possibilities, across each and every industry. This era of industrial convergence has the potential to completely transform the sustainability landscape. And at this year's ADSW we are focusing on the symbiotic relationship between sectors to create lasting and tangible impact.
"The UAE is committed to partnering with the international community in the pursuit of sustainable development. We are committed to advancing research and development of promising and commercially viable forms of clean technology. And we are committed to investing in the next generation of sustainability innovators. This commitment is embedded in the defining principles of a progressive, inclusive, tolerant and forward-thinking United Arab Emirates."
HE Yang Jiechi, Special Envoy of Chinese President Xi Jinping and Director of the Office of Foreign Affairs of the Communist Party of China, also delivered a keynote speech, stressing that China would work with the UAE and the international community to fully implement the 2030 agenda for sustainable development.
"Abu Dhabi Sustainability Week is an important forum where development philosophies and brilliant ideas are shared," he said. "Through this platform, the world sees a high-yielding oil producer that keeps fuelling the global economy and an incubator of new development ideas that provide intellectual impetus to human progress.
"The late [UAE] President, Sheikh Zayed bin Sultan Al Nahyan, understood the importance of planning for the future as the oil would eventually end. It is exactly this kind of vision for a sustainable future that has shaped the pioneering spirit of the UAE government today and made the country a vanguard of sustainable development in the region.
"For today's China, the pursuit of green, low-carbon, sustainable development has become a responsibility essential for the building of a shared future for mankind. It is imperative that all parties pull strength to precipitate a scientific and technological revolution in the energy sector as that is the only way to bring about a disruptive technological breakthrough needed for us to attain net zero greenhouse gas emissions by 2050.
"China advocates a win-win, equitable and balanced level government system in climate change and regards it as the first possible example of a community with a shared future where all parties enjoy intertwining interests, shared responsibilities and great harmony."
The opening ceremony was followed by a high-level luncheon hosted by senior government officials and business leaders in the UAE and brought together some of the world's top sustainability leaders from the public, private and academic sectors to discuss trends and measures to promote sustainability around the world.
This year's edition of ADSW will explore how digitalisation and innovative technologies are converging to provide new opportunities and solutions to drive economic growth, sustainable development and prosperity.
To align more closely with the UAE Vision 2021 and the United Nations' Sustainable Development Goals (SDGs), ADSW has widened its scope beyond renewable energy. ADSW 2019 will address global sustainability challenges and opportunities on the six pillars of Energy and Climate Change, Water, Future Mobility, Space, Biotechnology and Tech for Good. The topics of Youth and Digitalisation will inform each of these pillars and the programmes running throughout ADSW.
ADSW's anchor event, WFES, will feature more than 850 exhibiting companies from 40 countries. Under the umbrella of WFES, the inaugural Future Summit is being held on 15-16 January, bringing together leaders from government, the non-profit community, institutional investors and the private sector to debate accelerating the transition to a sustainable society.
The first Abu Dhabi Sustainable Finance Forum (ADSFF) will also be held during ADSW 2019, and is designed to focus on increasing the adoption of sustainable financing and directing capital towards activities with positive economic, social and environmental impacts, setting the stage for Abu Dhabi Global Market to unveil its plans to create a robust and global sustainable finance hub.
The Youth 4 Sustainability Hub (Y4S) will provide a platform for students, young professionals, innovators and entrepreneurs to become more educated about the future of the sustainability industry. As part of the Hub, CLIX (the Climate Innovations Exchange) will again connect youth, entrepreneurs, innovators and investors to enable partnerships that will power climate change solutions through knowledge, innovation and funding.
This year, the expanded CLIX programme has received a record 811 applications from across 83 counties in categories including Sustainability in Space, Future of Energy, and Future of Food & Agriculture.
Meanwhile, the Women in Sustainability, Environment and Renewable Energy (WiSER) platform will host its annual Forum on 16 January under the theme "The Role of Women in Advancing the United Nations' Sustainable Development Goals (SDGs)".
Related News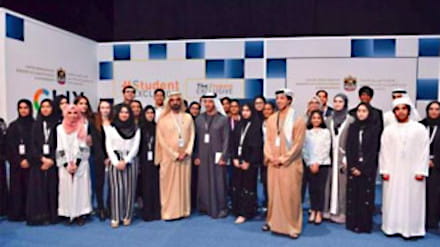 17 JAN 2018
Next generation of sustainability leaders join the Student Exclusive at Abu Dhabi Sustainability Week
Abu Dhabi, United Arab Emirates; January 17, 2018 – Hundreds of local and international students are congregating in Abu Dhabi this week for the Student Exclusive (16-18 January), the annual youth event which takes place during Abu Dhabi Sustainability Week (ADSW) to inspire young people's engagement and involvement in issues relating to clean energy and sustainable development.
Youth is a core topic throughout this year's ADSW, and the Student Exclusive is one of a series of high profile events which is working to empower young people and ensure they are equipped with the skills and tools they need to chart new pathways towards a more sustainable future.
The programme for the Student Exclusive was opened with a keynote address by His Excellency Dr Majid Sultan Al Qasimi, Acting Assistant Undersecretary for Food Diversity Sector at the UAE Ministry of Climate Change and Environment. He said: "2018 is the Year of Zayed, and his work was focused on agriculture and greening the desert. It is with this vision and determination that the CLIX event is trying to bring people who believe they can make a difference and those people who want to enable this difference. I aspire to seeing the innovative and creative ideas we see here today become part of our everyday reality."
For the first time this year, the Student Exclusive is running run for three days instead of one, with an exciting programme which offers talks, breakout sessions and exhibits. Key speakers have included Toby Harward, Abu Dhabi head of the United Nations Refugee Agency UNHCR, and Tim Wilkinson, Senior Advisor for Hyperloop One, who discussed the company's innovative transportation concept involving pods that could enable people to travel at speeds of over 1,000 kph using low-pressure tubes and magnetic levitation.
The Student Exclusive is located within the Climate Innovation Exchange (CLIX) area – a unique marketplace which is providing emerging entrepreneurs in the areas of sustainable agriculture, clean mobility and air quality with the chance to forge partnerships and secure funding from leading global investors. CLIX entrepreneurs have been giving regular presentations about their business ideas as part of the Student Exclusive, thereby helping to inspire future generations of innovators and business leaders in the UAE and across the world.
Dr Lamya Fawwaz, Executive Director of Brand and Strategic Initiatives at Masdar, the host of ADSW, said: "Engaging and empowering young people is part of the UAE vision for continuing the legacy of sustainable development and environmental protection which was established by our founding father, Sheikh Zayed. ADSW is supporting this vision, not only in the UAE but across the world. The Student Exclusive is a fantastic platform for inspiring youth and opening their eyes to the potential for new technologies to create a more sustainable future. By empowering young people today, we can help drive the industry forward for decades to come."
The Student Exclusive event is this year being hosted by 35 Student Exclusive Ambassadors − senior high school students from Abu Dhabi who were chosen after a rigorous selection process in which they had to provide evidence of their strong interest in sustainability, as well as their willingness to learn and share knowledge with others.
The one-year Student Exclusive Ambassador Programme, which is supported by the Department of Education and Knowledge (ADEK), is training and supporting the students to help drive the sustainability agenda across their peer group in the UAE and overseas. At the end of the programme, the student judged to have excelled the most will win an internship at a major international technology company.
Further youth activities during ADSW have included an international Youth Panel during the opening ceremony and a Youth Circle, in which around 150 young people discussed how climate change influences the UAE's thinking about cities, mobility and resources. As part of the session, they identified ways for UAE youth to accelerate awareness and behavioural changes to address climate change, while encouraging innovation and entrepreneurship.
The final two days of ADSW (19-20 January) will see the return of The Festival at Masdar City, guaranteeing a memorable finale to the week. Dedicated to raising community awareness of sustainability, The Festival will be bringing in the crowds with food trucks, live entertainment, and educational games and activities. There will be different experience zones, including a souk selling local and organic produce as well as an innovation hub filled with high-tech gadgets.
Entrance is free to The Festival at Masdar City, open on Friday from 10:00-22:00 and on Saturday from 10:00-20:00.
The full list of CLIX semi-finalists is available on the World Future Energy Summit website: https://www.worldfutureenergysummit.com/CLIX.
For the full ADSW 2018 calendar, visit www.abudhabisustainabilityweek.com.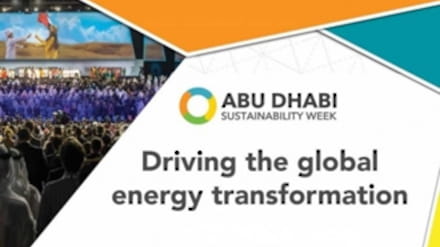 21 JAN 2018
ADSW 2018 draws to a close after delivering on promise to "Drive the global energy transformation"
More than 180 Government Ministers and 500 business leaders convened at Opening Ceremony to address key issues defining the sustainability agenda
More than US $15bn of business deals announced during the week, with over 850 companies showcasing their expertise during World Future Energy Summit
Most inclusive sustainability gathering inspired youth to be future industry leaders
Abu Dhabi, January 21, 2017: Abu Dhabi Sustainability Week (ADSW) 2018, hosted by Masdar, Abu Dhabi Future Energy Company, came to a successful conclusion on 20 January after further cementing its role as the world's most inclusive sustainability gathering. The event brought together more than 38,000 attendees representing 175 countries, ranging from Heads of State and leaders of industry to students and local communities.
Under the theme of 'Driving the Global Energy Transformation', this year's edition of ADSW addressed key global trends which are impacting the shift to sustainable energy, including climate change, urbanisation, and digitisation. Youth were a key focus throughout the week, with a series of high profile events aimed at ensuring young people are equipped to be future sustainability leaders.
ADSW 2018 began on 13-14 January with the sixth General Assembly of the International Renewable Energy Agency. The Opening Ceremony took place on 15 January in the presence of His Highness Sheikh Mohammed bin Zayed Al Nahyan, Crown Prince of Abu Dhabi and Deputy Supreme Commander of the United Arab Emirates Armed Forces. Also present were HE Mohamed Ould Abdel Aziz, the President of Mauritania, Danny Faure, the President of Seychelles, and His Royal Highness Prince Al-Hussein Bin Abdullah II, Crown Prince of the Hashemite Kingdom of Jordan, as well 500 senior business executives from 150 countries, representing a 20% increase on 2017.
HH Sheikh Mohammed announced the focus on youth at the Opening Ceremony, and a series of youth-focused events took place throughout the week, including a dedicated Youth Panel, a Youth Circle and the Student Exclusive. This year's Student Exclusive was held over three days, and was integrated as part of the first Climate Innovation Exchange (CLIX), in order to inspire and enthuse young people about new sustainable technologies and the importance of entrepreneurship and innovation.
As part of the World Future Energy Summit, under the patronage of the UAE Ministry of Climate Change and Environment, CLIX proved to be huge success, achieving its aim of providing emerging entrepreneurs with a platform to forge partnerships and secure funding from leading global investors. In total, a quarter of the 27 semi-finalists for CLIX were from the UAE, demonstrating the strong potential for home-grown entrepreneurs to help drive industry innovation.
Throughout the week of ADSW, 22 global events were held including eight exhibitions and special zones; five conferences; six leadership and policy events; and three community events. Commercial deals worth more than US$ 15 billion were announced, while more than 10,000 business meetings were organised, cementing ADSW's reputation, both as a catalyst for clean-tech innovation and a global platform for business development and industry growth.
This was further demonstrated by the participation at ADSW of major delegations from Asia, including more than 30 companies from China, as well as strong representation from India and Japan. For the second successive year, the week also attracted strong participation from the Kingdom of Saudi Arabia, with more than 18 companies and organisations represented.
As host of ADSW, Masdar played a prominent role throughout the week, underlining its position as a global industry leader which is supporting UAE's drive to establish a resilient, knowledge-based economy. The company's executives announced multiple business deals and memorandums of understanding, while its experts shared their knowledge and thought leadership across the conference and event programmes.
The World Future Energy Summit (WFES), the anchor event of ADSW, celebrated its 11th edition this year from 15-18 January. This took place alongside the sixth International Water Summit which is held in strategic partnership with Abu Dhabi Water & Electricity Authority and the fifth EcoWaste exhibition, held in partnership with TADWEER – Centre of Waste Management, Abu Dhabi. International pavilions were hosted within the exhibitions from 20 different countries.
The tenth edition of the Awards Ceremony for the Zayed Future Energy Prize took place alongside the Opening Ceremony, honouring the achievements of winners from across the world for their leadership in renewable energy and sustainability. Once again, this important event attracted significant media attention, particularly in the countries of the nine winners.
Held for the third consecutive year, ADSW also hosted the Women in Sustainability, Environment & Renewable Energy (WiSER) conference, which advocates the role of women in building a sustainable future. To round off a very busy and successful week, the Festival at Masdar City attracted thousands of attendees to enjoy fun, food and live entertainment for the whole community.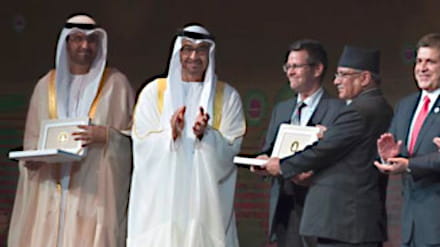 23 MAY 2018
ADSW to explore role of industry convergence in accelerating sustainable development
Abu Dhabi, May 23, 2018: Abu Dhabi Sustainability Week (ADSW), one of the world's largest sustainability gatherings, has announced its theme for its next edition, which takes place from 12-19 January 2019.
ADSW 2019, under the theme titled 'Industry Convergence: Accelerating Sustainable Development', will explore how industries are adapting to the digital transformation under way in the global economy, and the new opportunities it is presenting to address global sustainability challenges.
At a suhoor reception for UAE dignitaries, foreign ambassadors and senior business leaders from more than 37 countries, the Zayed Sustainability Prize also introduced its five new award categories in health, food, energy, water and global high schools, while seeking to encourage both local and international support during its 11th annual awards cycle.
ADSW is widening its scope to align more closely with the UAE Vision 2021 and the United Nations' Sustainable Development Goals (SDGs). The pillars of ADSW now address Energy and Climate Change, Water, the Future of Mobility, Space, Biotechnology, Tech for Good, Youth and Digitalisation.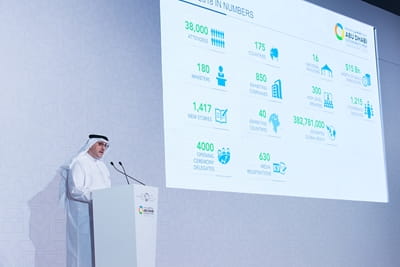 "Abu Dhabi Sustainability Week has grown into one of the world's most influential sustainability platforms, with each year being more successful than the last," said Mohamed Jameel Al Ramahi, Chief Executive Officer of Masdar, Abu Dhabi Future Energy Company, the host of ADSW. "This growth is a reflection of the increased importance of sustainability internationally, as well as the impact of ADSW in promoting knowledge exchange and action on the most critical issues shaping the sustainability agenda.
"We welcome the expanded pillars of Abu Dhabi Sustainability Week as a means to attract an even broader range of stakeholders to join the sustainability discussion and to innovate new approaches to addressing the challenges of climate change, resource scarcity and energy access," Al Ramahi added.
The theme of digitalisation runs across the 2019 event. The rise of big data, machine learning and the Internet of Things (IoT) is allowing the global community to gain deeper insights into how our electricity grids, transportation systems and climate function, while presenting additional opportunities for knowledge sharing and collaboration. With the world generating more than 2.5 quintillion bytes of data each day, digitisation is leading to more informed decision making and improved approaches to sustainability.
Dr. Lamya Fawwaz, Executive Director for Brand & Strategic Initiatives at Masdar and Director, Zayed Sustainability Prize, said: "The rise of big data is revealing ever deeper insights into how the critical systems of our society and economy, from energy to health and to transport, function and interact. Digital convergence enabled by artificial intelligence offers an unprecedented opportunity to further accelerate sustainable development through the positive impact of technological innovation. Weare excited about the potential of technology to drive human progress as technology used for good can bring us a step closer to achieving the UN's Sustainable Development Goals."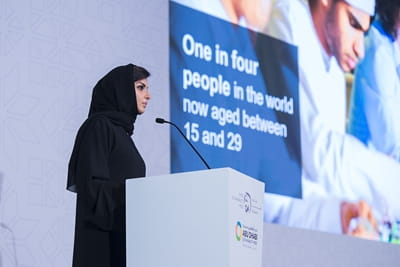 To ensure the sustainability discussion is maintained all year around, ADSW will host a series of activities throughout the year, in the UAE and internationally. ADSW 2019 will also retain the emphasis of January's event on youth, with jobs for the future a particularly relevant topic for young people.
Guest speaker at the Masdar-hosted suhoor, His Excellency Frode Mauring, UN's Resident Co-ordinator and UNDP Resident Representative, welcomed the expanding scope of ADSW 2019 and the evolution of the Zayed Sustainability Prize.
"The UAE has embraced the 2030 Agenda for Sustainable Development from the beginning, and has shown commitment to leaving no one behind," he said. "Reaching the Sustainable Development Goals, however, will not be achieved by government efforts alone. The active participation of NGOs, the private sector and even individuals working relentlessly to sustain our planet for the future generations is needed."
Abu Dhabi Sustainability Week 2018 hosted a series of youth-related initiatives including the Student Exclusive, the Climate Innovation Exchange (CLIX) and the Youth Circle. All three will be part of the expanded ADSW programme next year.
ADSW 2018 was the most successful event to date, attracting 38,000 attendees from 175 countries and more than 300 high-level speakers.
ADSW 2019 is expected to build on these achievements by bringing together policy makers, industry specialists, technology experts and future sustainability leaders to address the global opportunity of industry convergence.