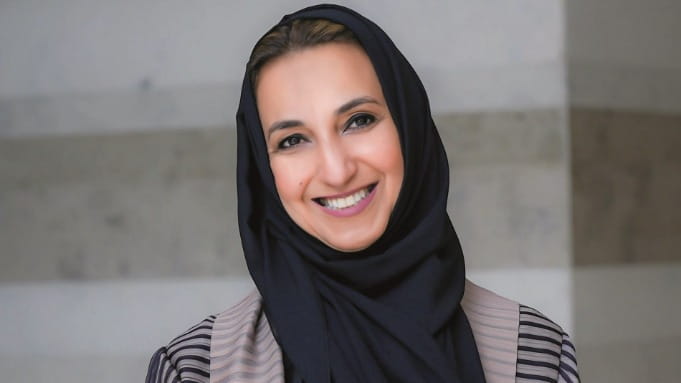 Featured
02 JAN 2023
Bridging the gap between ambition and action ahead of COP28
By Dr Nawal Al-Hosany, Permanent Representative of the UAE to the International Renewable Energy Agency (IRENA)
As the first of two consecutive UN Climate Change Conferences to be held in the Arab world, Cop27 arrived in Sharm El Sheikh at a time of escalating global social and economic challenges.
With world leaders' attention diverted to the multiple crises that have engulfed nations from East to West, North to South, the climate agenda has frustratingly taken a back seat.
This despite the warning bells of climate change ringing out loud. This despite the planet continuing to warm up. This despite extreme weather events increasing in frequency and intensity, with about 33 million people displaced by floods in Pakistan alone this year – 8 million more people than the entire population of Australia.
With geopolitical volatility more erratic, energy security in the balance and inflationary pressures tightening fiscal and monetary policy across the world, building on the Glasgow Climate Pact amid these turbulent times was always going to be challenging.
In this context, the creation of a specific "loss and damage" fund is nothing short of a historic leap forward for climate action. This outcome is all the more laudable considering the prevailing sentiment that developed economies have consistently fallen short on climate finance pledges for mitigation and adaption financing for developing economies.
The "loss and damage" fund aside, it was crystal clear from this year's UN conference, that there remains a persistent and glaring gap between ambition and implementation. The international community must cooperate to bridge that gap on the road to Cop28 and beyond.
Three key elements that we need to build this bridge are mobilizing climate finance, education for the energy transition, and accelerating the decarbonization of industry. Three topics that sat at the top of the International Renewable Energy Agency's agenda in Egypt.
Firstly, we must mobilize climate finance to help climate-vulnerable communities transition to the energy systems of tomorrow. Because while the total investment in developing countries for clean and renewable energy reached $139 billion between 2000 and 2017, developing and emerging markets still account for only one fifth of clean energy investment.
It was for this reason that Irena launched the Energy Transition Accelerator Fund platform at Cop26 in Glasgow, with the UAE pledging $400 million in anchor funding from the Abu Dhabi Fund for Development. At Cop27, three new partners joined the Fund's platform, helping the fund move towards $1 billion in total funding to help close the financing gap and scale renewable energy projects in developing nations.
The next part of the puzzle is education. Empowering teachers with the tools and knowledge to engage young people in the energy transition at an early phase of their learning is a crucial next step on the journey to a climate resilient, net-zero future.
With more than 38 million jobs predicted for the renewable sector by 2030, developing a robust pipeline of talent ready and prepared to take these jobs is vital. Preparing them for these roles starts with the lessons they learn from their teachers in the classroom.
At Cop27, I was extremely proud to be part of the launch of the Energy Transition Education Network, which will engage teachers around the world in this process by developing innovative pedagogical resources to help them do just that. The Network will also build on the "Educating the Educators" on renewable energy program, launched by the UAE's Ministry of Education and Irena.
Under this initiative, a new sustainability curriculum framework has already been developed, which focuses on renewable energy and climate change, with the aim of capturing the multiplier effect of training educators to help build the renewable energy capabilities of teachers, lecturers, mentors and trainers.
Another keystone in climate action is decarbonizing the main economic engines that power societies. Today, up to 25 per cent of global GDP is produced by the industrial sector. But it also emits about 28 per cent of all greenhouse gas emissions.
It is critical that we work with industry to reduce emissions. And that is exactly what was highlighted at the first CEO roundtable of the Alliance for Industry Decarbonization, hosted by Irena in Sharm El Sheikh. Executives from the Alliance's 28-member companies and knowledge partners set out a clear pathway to decarbonize industrial value chains across six pillars, from renewables and green hydrogen to finance.
Launched with the adoption of the Bali Declaration at the G20 Energy Transitions Ministerial in Indonesia, the Alliance will seek to identify business opportunities for green industrialization to cut industry emissions.
Climate finance, education and industry are just three aspects of a multilayered energy transition. But because of the vast network of touchpoints they cover, they can be trailblazing – both for their sectors and for the wider climate community. This finance-education-industry trifactor can spearhead a new trajectory for climate action.
With the 13th Irena General Assembly and Abu Dhabi Sustainability Week on the horizon at the start of 2023, the next few months are crucial to ramping up and driving the momentum towards Cop28.
From Sharm El Sheikh, we must now continue to move in the right direction with countries and global organizations working together to build bridges to close the gaps between ambition and action. Only then can the international community safeguard the futures of both developing and developed countries and their people.
This piece was originally published in The National
(
Paving the road to Cop28 (thenationalnews.com
)
Featured
27 JAN 2022
Addressing climate change with better food systems
By Eugene Willemsen, CEO Africa, Middle East and South Asia, PepsiCo
It comes as no surprise that climate change directly affects the future of security. A report by the Food and Agriculture Organization (FAO) clearly outlines the role that the increasing frequency and intensity of extreme weather-related disasters, such as droughts, cyclones, and wildfires, play in multiplying threats for the low-income demographic, particularly the undernourished. Combined with the global pandemic and ongoing regional conflict, climate change has devastating effects on food production and availability. Amongst the most significant of its effects, asides from reducing crop yields, is the havoc it wreaks on quality and nutritional value, stability of food systems, water availability, livelihoods and access to food.
According to the Intergovernmental Panel on Climate Change (IPCC) a global temperature rise of 1.38 to 5.55 degrees Celscius is forecasted in the next century. And as temperatures increase, yields for the world's most essential crops, which provide over 66% of the world's calories, will take a nosedive. A NASA studypredicts a projected decline of maize yields to 24% as early as 2030 under a high greenhouse gas emissions scenario. Currently, one-third of greenhouse gas emissions, contributing to the rising temperatures, come from the global food system. So, if we want sustainable food security for our children and generations to come, it's high time we come together to find far reaching solutions and take large-scale action.
At PepsiCo, our business relies on a stable and healthy climate to grow nutritious ingredients that go into our food. Therefore, we cannot afford to sit idle waiting for climate change solutions – we need to act. We are doing our part through pep+ (PepsiCo Positive) – PepsiCo's end-to-end transformation with sustainability at the center of how we create shared value.
The resurgence of sustainable agricultural practices has shown that the ability to transform global agriculture while making a positive impact on our climate ambitions to reach net zero is within reach. As a result, one of our key pep+ pillars – Positive Agriculture – is grounded in advancing regenerative agriculture across our entire footprint, approximately seven million acres. We estimate this effort will eliminate at least three million tons of greenhouse gases by the end of the decade, and help improve the livelihoods of those in our global agricultural supply chain.
An example of this work in action that's especially close to my heart is She Feeds the World (SFtW), a program we developed together with the PepsiCo Foundation and CARE to teach, equip, train and advocate for sustainable agriculture, women's empowerment and gender equality in agriculture across the world. SFtW helps women gain access to land rights, financing, and markets; acquire quality inputs and equipment; implement sustainable agriculture practices; and supports women in growing more with less so they can feed their families themselves and grow their incomes. The program supports food security and economic opportunity in the long-term and helps communities respond to systemic shocks like COVID-19. It is anchored in PepsiCo's pep+ goal to spread regenerative practices across all our land, support women small-scale producers, and strengthen farming communities. As of 2020, the program has provided more than 700,000 women small-scale producers and their families in Egypt, Peru, and Uganda, with the tools and training they need to foster sustainable, long-term growth.
The farmer is the center point for regenerative agriculture, and the voices of farmers must be at every table when developing policy, regulations, and financial incentives. We are doing this because we know that regenerative agriculture can protect farmers from catastrophic climate change effects – and therefore sustain their livelihoods for long-term food security and also reducing environmental impact.
But we also know that embracing regenerative practices comes with a cost for farmers. It usually takes farmers about two to four years of using regenerative agriculture practices before they start to see a benefit to their profit and loss sheet. So, we need to help them bridge the gap.One thing we have tried is cost-sharing up to $10 per acre. This gives farmers the resources they need to implement cover crops that increase soil health and resilience to climate change. We've had farmers in this program tell us that their fields are green, while their neighbours' are brown, or that they now grow the best soybeans they've ever had. Not only has this put more money in the pockets of farmers, but it has also demonstrated a 38% reduction in greenhouse gasses.
We are very proud of pep+ and believe it is the future of our business. However, no sector can do this alone; addressing climate change requires a systems approach. Action is absolutely vital, now more than ever. Infact, we have vowed to increase scrutiny over our business' climate policies and have offered learnings in decarbonization through our participation at the UN Climate Change Conference (COP26). By working together—private sector, governments, development agencies, farmers, consumers — we can unlock climate solutions at the scale that is needed, drive systemic changes in energy and food systems, and have a sustainable meaningful impact on people's lives.