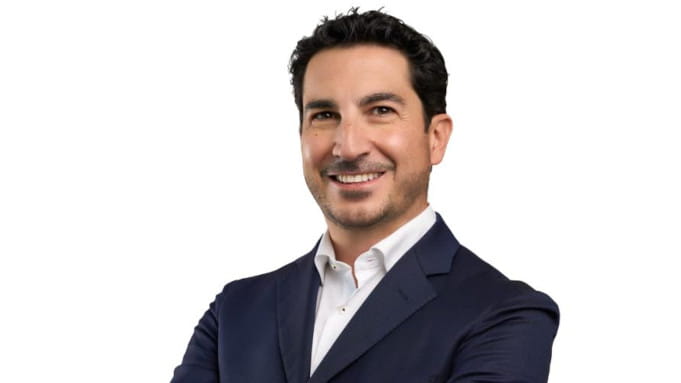 Featured
06 APR 2023
How Focusing on the Future can Help Navigate Current Uncertainties
Marc Antaki, Head of Portfolio Strategy, Mubadala
As business leaders and global investors navigate an increasingly complex landscape, never has it been more important to maintain a long-term perspective and understand megatrends; the powerful and large-scale structural shifts that are shaping our world.
Difficult financial conditions, recessionary pressures, supply chain disruptions, energy and food security concerns, and a host of other issues are challenging business leaders like never before. They must look beyond the day-to-day and focus on the future transformative changes that will have the biggest impact on the way we live, work, and invest.
For long-term investors like Mubadala, understanding megatrends can help identify growth opportunities, mitigate risk, and capitalize on emerging trends that have the potential to disrupt traditional industries and create new ones. We adopt a forward-leaning investment strategy and allocate capital in line with our long-term views on megatrends, to shape our portfolio and generate long-term sustainable performance while delivering positive impact to current and future generations.
As part of Mubadala's periodic strategy review, we regularly test our convictions about the trends we see to ensure that we stay ahead of the curve. This year, to help better understand market perceptions from East to West and across generations, we commissioned a research study with Bloomberg Media. The study gathered and compared opinions from 1,800 people from the West (United States, United Kingdom, France) and the East (India and China), as well as the UAE. In those countries we looked at three distinct groups – seasoned investors, engaged and informed Millennials, and members of Generation Z who represent the latest and largest cohort as workers and consumers. We looked specifically into five megatrends that are affecting economic, social and environmental outcomes – namely climate change, big demographic shifts especially aging societies and generational shifts, digital and disruptive technologies, urbanization and inequality.
According to the findings, climate change represents the greatest risk to the well-being of the world, outstripping all others. It impacts health, degrades the environment and harms business performance, underlining the case for greater levels of investment in the energy transition to low-carbon economies. Our study shows the climate is also seen by all groups polled as the biggest opportunity for companies to change the world for the better.
Mubadala invested early in the energy transition, for example, establishing Masdar in 2006 which has grown to become one of the world's most prominent renewable energy companies. Masdar now operates in over 40 countries developing, commercialising and deploying renewable energy solutions, with a goal to provide 100GW of renewable power by 2030.
Digital technologies were rated by survey respondents as the megatrend that will have the most relevance to investors and businesses. Across the world, technology acts as an enabler, supporting people, businesses and society to develop solutions to tackle environmental concerns and help eradicate food scarcity, poor sanitation, lack of access to education, poverty and other health and social issues.
Mubadala invests heavily in breakthrough technological innovation including semi-conductors, Artificial Intelligence, advanced mobility and autonomous driving, and increasing digitalization across sectors. The same also applies to our work with Hub71, which is supporting Abu Dhabi in positioning itself as a global hub for startups and innovation, including in climate tech, fintech and healthtech, to name a few.
Across age groups there was concern about demographic shifts impacting the quality of life, the talent pool, poverty levels and public-sector spending. But investors see demographic shifts as the most important of the megatrends to their business today. Ageing societies are producing challenges for some countries, and helping to drive new business opportunities and ways of working.
Mubadala leverages the demographics trend by investing in health, with a focus on wellness and longevity, as well as new ways of living and changing patterns of consumption with a focus on experiences, sustainability and tech-compatibility. In healthcare, Mubadala has supported Abu Dhabi in developing a robust, world-class healthcare sector with the creation of Cleveland Clinic Abu Dhabi, as well as a broader network of world-class healthcare facilities that provide a wide range of services across more than 60 medical specializations. This has helped to address the specialist healthcare needs of Abu Dhabi and the UAE, reducing the need for people to travel abroad for treatment.
Overall, our study reinforced the belief that companies that factor megatrends into their business strategies typically benefit from improved overall performance. Indeed, respondents expect businesses to play a big role in responding to megatrends. India and the UAE feel this most strongly at 95 percent and 91 percent respectively, followed by the US where the number was 85 percent.
Mubadala invests in megatrends by identifying investment opportunities that align with our long-term investment approach and our focus on generating sustainable returns over time. We continue to deploy capital locally and internationally with best-in-class partners who shares similar beliefs and convictions and with whom we can help accelerate growth and create a positive impact for current and future generations. Here in the UAE, at the centre between East and West, we embrace partnering with link-minded leaders to foster collaboration and help to find pragmatic solutions to tackle some of the world most pressing challenges.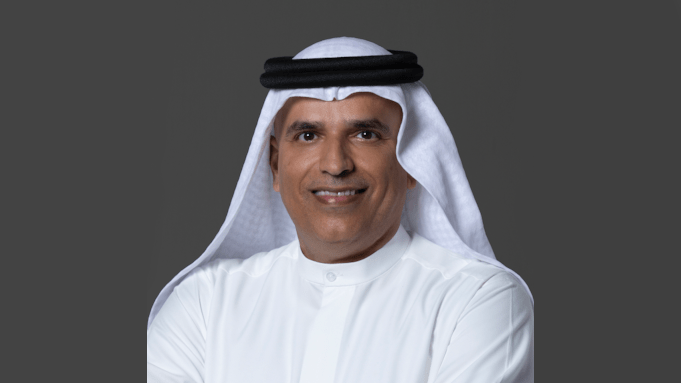 Featured
17 JAN 2023
Why decarbonising the aluminium industry is key to achieving the UAE's net-zero goal
By Abdulnasser Bin Kalban, Chief Executive Officer, Emirates Global Aluminium
Aluminium is one of the world's most used metals and plays a vital part in modern life. From aircraft components to soda cans, we all use it. This is one reason demand for aluminium is expected to increase by as much as 80 per cent by 2050.
The UAE is playing a growing part in helping to meet that demand. While the Emirates is well known as an exporter of oil and gas, it is also the fifth-largest aluminium-producing country in the world, with one tonne in every 25 made here.
The export of our aluminium brings in billions of dollars of revenue, contributing to the diversification of our economy, and I am proud of the important role that we are playing. Emirates Global Aluminium is now also playing an equally important role in helping the UAE to meet its net-zero targets.
The other reason demand is expected to grow is its role in the development of a more sustainable society. The use of aluminium contributes to decarbonisation economy-wide — think lighter weight electric vehicles or the aluminium used to build wind farms.
Once used, aluminium is infinitely recyclable — without any loss in purity or quality — and few materials are recycled so easily. Three quarters of all aluminium ever produced is still in use today. Baking foil from the 1970s becomes a window frame in the 1980s and was then turned into a soda can in the 1990s, and the virtuous cycle continues.

Given that you can make 20 new cans from recycled material using the same amount of energy that it takes to make one brand new can, it is clear how impactful reusing aluminium can be. That is why we are planning to build a recycling plant with an annual capacity of 150,000 tonnes, which is set to be the largest in the UAE.
The factory will create a low-carbon, high-quality recycled aluminium billet, with most of the scrap aluminium sourced from the UAE and the Mena region.
Currently, more than half the aluminium scrap generated in the GCC is disposed of or exported, so recycled aluminium will have an immediate positive impact. We are also changing how our new aluminium is made.
The aluminium industry is considered a "harder to abate" sector, alongside others such as shipping, aviation, and cement. Furthermore, the production of aluminium is energy intensive. Electricity generation accounts for about 60 per cent of the global aluminium industry's 1.1 billion tonnes of annual carbon dioxide emissions.
That is why for about 30 years, EGA has committed to researching and funding new technology to improve the efficiency of our aluminium smelting process.
We have used our own technology in every smelter expansion since the 1990s and retrofitted all older production lines to ensure the efficiency of our electricity generation.
And, as a result of our efforts, EGA's carbon dioxide emissions were 35 per cent lower than the industry's 2021 average.
This is a continuing process and we are continually exploring new and innovative ways to reduce our carbon footprint. Last year, we became the first company in the world to make aluminium commercially by using solar energy, which significantly reduces the emissions associated with aluminium smelting.
We are marketing this metal under the product name CelestiAL. EGA produced about 50,000 tonnes of CelestiAL for customers last year, including BMW Group and tier-1 suppliers of Mercedes-Benz and Nissan.
CelestiAL, recycled aluminium and other low-carbon metal is key to a sustainable future for the planet.
EGA is now one of the 67 global corporations that make up the First Movers Coalition, a group that helps to create early markets for innovative clean technology across hard-to-abate sectors.
Along with the likes of Apple, GM, Amazon, Microsoft and Boeing, we have made ambitious production commitments that will help to accelerate the global aluminium industry's transition to more sustainable operation.
The growth of EGA in the UAE has been rapid and we will continue to expand as one of the most important companies for both the country and the world's aluminium supply.
Now, we are increasingly doing so sustainably and responsibly as we make enormous contributions towards achieving the goals of the UAE Net Zero by 2050 Strategic Initiative and lead change in one of the harder-to-abate global sectors.
That is something we can all be proud of here at home.