Description
Masdar City's global initiative, Innovate, will host an exhibition at the World Future Energy Summit, showcasing groundbreaking technologies from both regional and international startups and small and mid-size enterprises (SMEs).
The Innovate program at ADSW will include a series of industry panels featuring industry experts and innovators, which discuss critical climate topics as the global community prepares for COP28 in the UAE.
Participating companies at the 2023 edition of Innovate include De L'Arta, QS Monitor, Volts, Seramic Materials, Solva Technologies, ByAlinePate (HydroArtPod), Key Technologies, Circa Biotech, Alterneit, The Food Engineer, Emirates Bio Farm, Solumar, Mruna, Maana Electric, Digital Energy, Verofax Limited, VITAVIRTUES, FortyGuard, and Edraak Systems amongst others.
Innovate 2023 edition is in partnership with Microsoft for Startups, Amazon Web Services, Mohammed bin Rashid Innovation Fund, Mohamed bin Zayed University of Artificial Intelligence, and will feature an agritech showcase by Dana Venture Builder.
It is sponsored by the Abu Dhabi Department of Energy, The Climate Pledge, and is powered by The Catalyst.
Learn more about Innovate and its participating companies.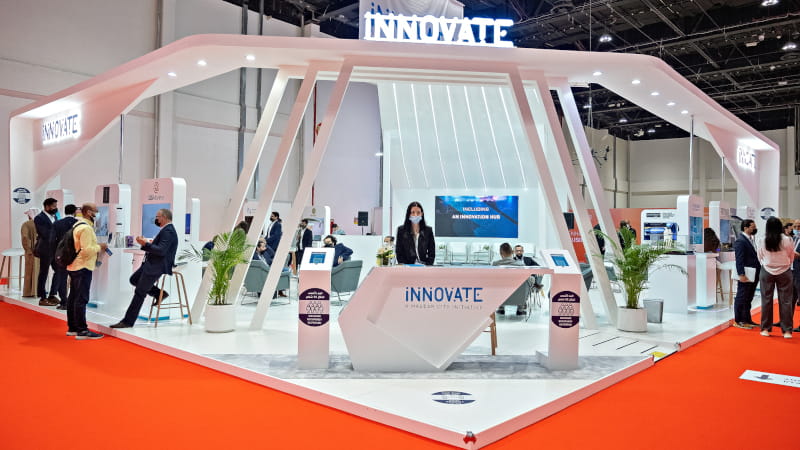 Event Partners