27 NOV 2019
Abu Dhabi Sustainability Week Eco-Bus to Tour the UAE
Aim of the Sustainability Bus tour is to encourage sustainable activities in local communities and raise awareness of ADSW 2020,

one of the world's largest sustainability gatherings that takes place from January 11-18

The all-electric bus will tour the UAE's seven emirates from November 28
Abu Dhabi, United Arab Emirates; November 26 2019: Masdar, the Abu Dhabi Future Energy Company and host of Abu Dhabi Sustainability Week (ADSW), has launched an eco-bus initiative that will tour the United Arab Emirates to raise awareness about the world's largest sustainability gathering in January.
In partnership with Abu Dhabi Power Corporation and Hafilat Industry LLC, the Sustainability Bus will travel to key locations across all seven emirates to educate local communities about sustainability and climate change.
"This campaign is a great opportunity to engage local communities across all the seven emirates of the UAE to raise awareness about ADSW's commitment to sustainable development," said Dr Lamya Nawaf Fawwaz, Executive Director for Brand & Strategic Initiatives at Masdar. "Furthermore, it will highlight the UAE's pledge to deliver on the UN Sustainable Development Goals and Masdar's mission to advance renewable energy and clean technologies around the world over the past 13 years."
"Through the Sustainability Bus, our aim is to get everyone in the UAE on board our sustainability journey with a range of activities and educational workshops to enable them to play their part in addressing climate change, whether that is through recycling, reducing their consumption of power and water, or using public transport more often," Dr Fawwaz added.
Visitors to the Sustainability Bus will be introduced to Masdar and its strategic platforms Abu Dhabi Sustainability Week, the Zayed Sustainability Prize, and Youth 4 Sustainability. They will also learn how they can make a difference in helping to mitigate climate change at home, such as by recycling and using more energy-efficient appliances. Interactive workshops will also be offered to children.
The all-electric Sustainability Bus will visit every emirate in the UAE for a full weekend (Thursday to Saturday) from November 28. The tour starts at Al Rumailah, in Fujairah (November 28-30), before visiting Al Marjan Island in Ras Al Khaimah (December 5-7), Kite Beach in Um Al Quwain (December 12-14), Ajman (December 19-21), Al Majaz Waterfront in Sharjah (December 26-28), Dubai City Walk (January 2-4), and Abu Dhabi Corniche, East Plaza (January 9-11). The bus will end its journey at The Festival at Masdar City from January 16-18.
When launched at ADSW 2018, the Sustainability Bus was the first fully electric passenger bus in the region and served passengers on a number of routes in Abu Dhabi.
Launched in partnership with Abu Dhabi's Department of Transport (DoT), Abu Dhabi-based manufacturer Hafilat Industry LLC, and electric motors maker Siemens Middle East, the bus has been designed to withstand the heat and humidity of the UAE climate. It has a lightweight aluminium body and a unique water-cooling system to optimise battery life and efficiency, even when the outdoor temperature is at its highest. The vehicle also has a highly energy-efficient on-board air-conditioning system.
Related News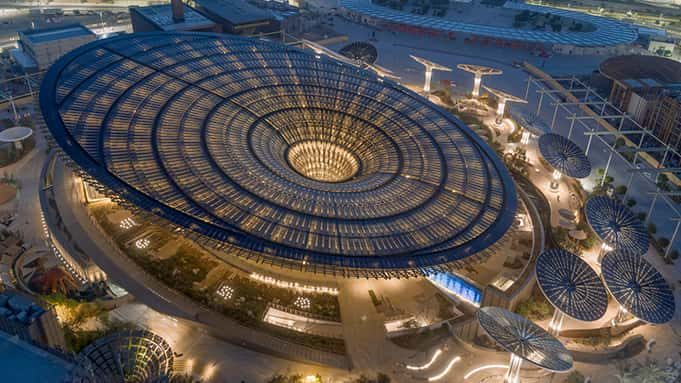 09 OCT 2021
ABU DHABI SUSTAINABILITY WEEK LAUNCHES COLLABORATION WITH EXPO 2020 DUBAI
Abu Dhabi Sustainability Week Opening Ceremony and Zayed Sustainability Prize Awards Ceremony will take place at Expo on Monday January 17, 2022
All other Abu Dhabi Sustainability Week events will take place in Abu Dhabi or will be hosted virtually
Announcement took place during Expo 2020's Climate and Biodiversity Week
Abu Dhabi, United Arab Emirates; October 9, 2021: Abu Dhabi Sustainability Week (ADSW), the global platform for accelerating sustainable development, hosted by Masdar, has today announced a new collaboration, which will bring elements of the Week to Expo 2020 Dubai. The ADSW Opening Ceremony and the Zayed Sustainability Prize Awards Ceremony will take place at the Dubai Exhibition Centre on Monday 17 January 2022.

The announcement was made during Expo 2020's Climate and Biodiversity Week (the first of 10 Theme Weeks that anchor the Programme for People and Planet) which aims to mobilise the world to take decisive action for the health of our world. Bringing ADSW's vital platforms to Expo 2020 will further demonstrate the UAE's leading role in driving action on climate change, at home, in the region, and throughout the world.

ADSW is one of the largest of gatherings of its kind, which welcomes each year more than 45,000 participants from more than 170 countries. The week will return between 15 – 19 January 2022 and feature a series of high-level in person and virtual events.

H.E. Dr. Sultan Ahmed Al Jaber, UAE Minister of Industry and Advanced Technology, Special Envoy for Climate Change, and Chairman of Masdar, said: Hosting the opening of ADSW together with the ZSP award ceremony at Expo 2020 Dubai will serve to reinforce the UAE's commitment to climate action and sustainability, as key drivers of the UAE's progressive model for economic growth. The combination of ADSW's experience as a convenor with Expo 2020 Dubai's global reach will help expand partnerships, drive innovation and open up new economic opportunities. As the UAE marks 50 years of progress, with the Principles of the Fifty, sustainability will remain a cornerstone of plans for future growth, creating new knowledge, new skills, new industries and new jobs."

The ADSW Opening Ceremony and the Zayed Sustainability Prize Awards Ceremony, will bring together more than 600 VIPs from around the world, including heads of state, government ministers, industry leaders and country ambassadors. During the Opening Ceremony, H.E. Dr Sultan Al Jaber will deliver a keynote speech.

Her Excellency Reem Al Hashimy, UAE Minister of State for International Cooperation and Director General of Expo 2020 Dubai, said: "As one of our three subthemes, Sustainability is integrated across the entirety of Expo 2020 Dubai. We aim to be one of the most sustainable World Expos in history, supporting the UAE's continued efforts to build cleaner, safer, and healthier communities for its people. As a long-standing platform for sustainability, Abu Dhabi Sustainability Week has a legacy of bringing together the global community, facilitating dialogue and accelerating sustainable development. These qualities align with the aims of the Programme for People and Planet at Expo and our goal of catalysing a one-of-a-kind movement to shape the legacy that Expo 2020 leaves the world.

"For the six months of Expo 2020, the world's gaze will be on the UAE. Holding the opening of Abu Dhabi Sustainability Week and the Zayed Sustainability Prize Awards Ceremony at Expo 2020, when the world's gaze is on the UAE, exemplifies how we can all work together to mitigate climate change."

Since 2008, Abu Dhabi has provided a sustainable platform for the global community that has grown through its initiatives and events to emerge as a thought leader and catalyst that accelerates sustainable development around the world.

The week will bring together policy makers, industry specialists, technology pioneers and the next generation of sustainability leaders to engage in dialogue and take action to advance the global sustainability agenda.

The 2022 program will include the ADSW Opening Ceremony, Zayed Sustainability Prize Awards Ceremony, ADSW Summit, IRENA Assembly, Abu Dhabi Sustainable Finance Forum, Atlantic Council Global Energy Forum, Women in Sustainability, Environment and Renewable Energy (WiSER) Forum, Youth 4 Sustainability Hub, and the World Future Energy Summit – Exhibitions and Forums.

Launched at the 2008 World Future Energy Summit by H.H. Sheikh Mohamed bin Zayed Al Nahyan, Crown Prince of Abu Dhabi and Deputy Supreme Commander of the UAE Armed Forces, the Zayed Sustainability Prize is a tribute to his father, the late Sheikh Zayed bin Sultan Al Nahyan, and his sustainability legacy.

Over 352 million people have been directly or indirectly impacted by the sustainability solutions and school projects of the 86 recipients of the Zayed Sustainability Prize winners since the first awards ceremony in 2009.

The Prize's US$3 million annual fund rewards winners US$600,000 in each category; the Global High Schools category is split into six world region winners, with each school able to claim up to US$100,000 to start or further expand their project. The six world regions of the Global High Schools category are The Americas, Sub-Saharan Africa, Middle East & North Africa, Europe & Central Asia, South Asia, and East Asia & Pacific.

All ADSW events other than its Opening Ceremony and the Zayed Sustainability Prize Awards Ceremony will take place in Abu Dhabi or will be hosted virtually.

Learn more about Abu Dhabi Sustainability Week at www.adsw.ae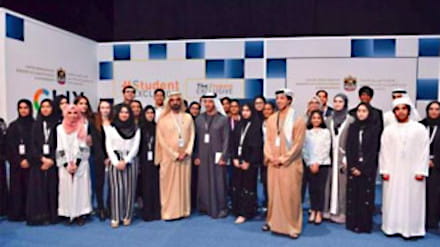 17 JAN 2018
Next generation of sustainability leaders join the Student Exclusive at Abu Dhabi Sustainability Week
Abu Dhabi, United Arab Emirates; January 17, 2018 – Hundreds of local and international students are congregating in Abu Dhabi this week for the Student Exclusive (16-18 January), the annual youth event which takes place during Abu Dhabi Sustainability Week (ADSW) to inspire young people's engagement and involvement in issues relating to clean energy and sustainable development.
Youth is a core topic throughout this year's ADSW, and the Student Exclusive is one of a series of high profile events which is working to empower young people and ensure they are equipped with the skills and tools they need to chart new pathways towards a more sustainable future.
The programme for the Student Exclusive was opened with a keynote address by His Excellency Dr Majid Sultan Al Qasimi, Acting Assistant Undersecretary for Food Diversity Sector at the UAE Ministry of Climate Change and Environment. He said: "2018 is the Year of Zayed, and his work was focused on agriculture and greening the desert. It is with this vision and determination that the CLIX event is trying to bring people who believe they can make a difference and those people who want to enable this difference. I aspire to seeing the innovative and creative ideas we see here today become part of our everyday reality."
For the first time this year, the Student Exclusive is running run for three days instead of one, with an exciting programme which offers talks, breakout sessions and exhibits. Key speakers have included Toby Harward, Abu Dhabi head of the United Nations Refugee Agency UNHCR, and Tim Wilkinson, Senior Advisor for Hyperloop One, who discussed the company's innovative transportation concept involving pods that could enable people to travel at speeds of over 1,000 kph using low-pressure tubes and magnetic levitation.
The Student Exclusive is located within the Climate Innovation Exchange (CLIX) area – a unique marketplace which is providing emerging entrepreneurs in the areas of sustainable agriculture, clean mobility and air quality with the chance to forge partnerships and secure funding from leading global investors. CLIX entrepreneurs have been giving regular presentations about their business ideas as part of the Student Exclusive, thereby helping to inspire future generations of innovators and business leaders in the UAE and across the world.
Dr Lamya Fawwaz, Executive Director of Brand and Strategic Initiatives at Masdar, the host of ADSW, said: "Engaging and empowering young people is part of the UAE vision for continuing the legacy of sustainable development and environmental protection which was established by our founding father, Sheikh Zayed. ADSW is supporting this vision, not only in the UAE but across the world. The Student Exclusive is a fantastic platform for inspiring youth and opening their eyes to the potential for new technologies to create a more sustainable future. By empowering young people today, we can help drive the industry forward for decades to come."
The Student Exclusive event is this year being hosted by 35 Student Exclusive Ambassadors − senior high school students from Abu Dhabi who were chosen after a rigorous selection process in which they had to provide evidence of their strong interest in sustainability, as well as their willingness to learn and share knowledge with others.
The one-year Student Exclusive Ambassador Programme, which is supported by the Department of Education and Knowledge (ADEK), is training and supporting the students to help drive the sustainability agenda across their peer group in the UAE and overseas. At the end of the programme, the student judged to have excelled the most will win an internship at a major international technology company.
Further youth activities during ADSW have included an international Youth Panel during the opening ceremony and a Youth Circle, in which around 150 young people discussed how climate change influences the UAE's thinking about cities, mobility and resources. As part of the session, they identified ways for UAE youth to accelerate awareness and behavioural changes to address climate change, while encouraging innovation and entrepreneurship.
The final two days of ADSW (19-20 January) will see the return of The Festival at Masdar City, guaranteeing a memorable finale to the week. Dedicated to raising community awareness of sustainability, The Festival will be bringing in the crowds with food trucks, live entertainment, and educational games and activities. There will be different experience zones, including a souk selling local and organic produce as well as an innovation hub filled with high-tech gadgets.
Entrance is free to The Festival at Masdar City, open on Friday from 10:00-22:00 and on Saturday from 10:00-20:00.
The full list of CLIX semi-finalists is available on the World Future Energy Summit website: https://www.worldfutureenergysummit.com/CLIX.
For the full ADSW 2018 calendar, visit www.abudhabisustainabilityweek.com.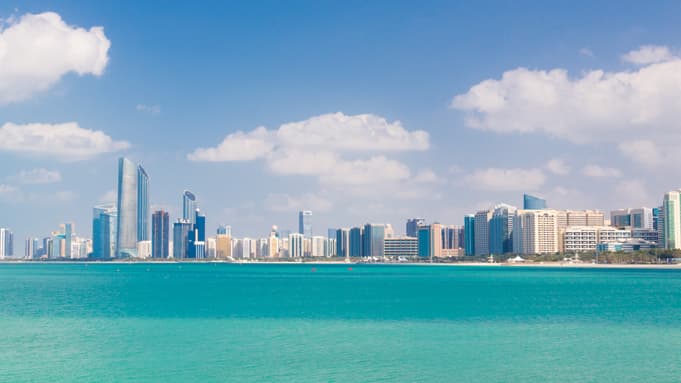 19 JAN 2019
UAE profile as a global sustainability leader strengthens as Abu Dhabi Sustainability Week continues to break records
The 2019 edition of Abu Dhabi Sustainability Week successfully concluded on January 19, with the region's largest sustainability gathering once again achieving new milestones for attendance, participation and business deals.
To align more closely with the UAE Vision 2021 and the United Nations' Sustainable Development Goals, ADSW 2019 took place under the theme "Industry Convergence: Advancing Sustainable Development" and on the six pillars of Energy & Climate Change, Water, Future Mobility, Space, Biotechnology and Tech for Good.
An estimated US$11 billion in project announcements and business partnerships were announced during the week, with a focus on opportunities in India.
Underlining the key role played by youth and entrepreneurship, two dozen clean-tech startups participating in the Climate Innovation Exchange (CLIX) also received investment pledges of US$53.9 million, more than double the amount committed at its first event last year. CLIX is hosted by the World Future Energy Summit, the anchor exhibition of ADSW, and supported by the Ministry of Climate Change & Environment.
No fewer than 13 heads of state attended ADSW 2019, which began with the general assembly of the International Renewable Energy Agency (IRENA) from January 12-13 and concluded with the two-day Festival at Masdar City.
With 2019 declared the 'Year of Tolerance' in the UAE, ADSW provided a unique opportunity to promote the country's inherent values of tolerance, acceptance and understanding, while carrying forward the late Sheikh Zayed's rich legacy of inclusion.
By bringing 38,000 people together from 175 countries, representing a diversity of cultures and backgrounds, ADSW 2019 helped reinforce the UAE's position as a haven of tolerance and a hub for opportunity and creativity.
Reflecting the critical importance of the developing world in mitigating climate change, ADSW this year welcomed the heads of state of Angola, Armenia, Comoros, Cook Islands, Kiribati, Maldives, Mali, Mauritania, Mauritius, Montenegro, Namibia, Samoa and Tuvalu. IRENA bid farewell to its outgoing director general Adnan Amin, while welcoming his successor Francesco La Camera.
The President of China, Xi Jinping, was also represented by His Excellency Yang Jiechi, Special Envoy and Director of the Office of Foreign Affairs of the Communist Party of China.
His Highness Sheikh Mohammed bin Rashid Al Maktoum, UAE Vice President, Prime Minister and Ruler of Dubai, and His Highness Sheikh Mohammed bin Zayed Al Nahyan, Crown Prince of Abu Dhabi and Deputy Supreme Commander of the United Arab Emirates Armed Forces, witnessed the Official Opening Ceremony of ADSW on January 14, together with the Awards Ceremony of the Zayed Sustainability Prize.
In keeping with the expanded mandate of ADSW beyond renewable energy, the Prize honoured winners in the five categories of health, food, water, energy and global high schools.
Since awarding the prize for the first time in 2009, its winners have had a direct and indirect impact on the lives of more than 307 million people around the world and have been able to contribute significantly towards reducing carbon dioxide emissions to 1 billion tons. They have also saved 1.2 billion megawatts of clean energy, while expanding access to energy to 27.5 million people in some of the poorest communities in Africa and Asia.
Now established as one of the world's largest sustainability gatherings, ADSW hosted more than 850 exhibiting companies from 40 countries this year, as well as 180 government ministers and 300 conference speakers.
ADSW also welcomed several new and high-profile additions to its week-long programme, including the Future Sustainability Summit, the inaugural Abu Dhabi Sustainable Finance Forum, hosted by Abu Dhabi Global Market (ADGM), and the WiSER Forum, a Masdar-led initiative dedicated to the advancement of women in the sustainability sector.
The Abu Dhabi Sustainable Finance Forum witnessed ADGM launch the Abu Dhabi Declaration on Sustainable Finance to position the MENA region as a hub for investment into the sector. The announcement was well timed with Saudi Arabia energy minister Khaled Al Falih announcing at ADSW that the Kingdom intends to deliver as much as 60 gigawatts of renewable energy by 2030.
Once again, Abu Dhabi Future Energy Company ('Masdar') was proud to host Abu Dhabi Sustainability Week. This year's event coincided with a number of key business announcements, including the selection of the consortium led by EDF Renewables and Masdar to develop Saudi Arabia's and the region's largest wind energy project, the 400-megawatt Dumat Al Jandal wind farm.
Masdar also announced its entry into North America, with the acquisition of a stake in two wind projects in Texas and New Mexico, a strategic partnership with Abu Dhabi Power Corporation and Mubadala Investment Company related to new power and water infrastructure in Abu Dhabi, and the unveiling of the third cycle of development under the US$50 million Caribbean Renewable Energy Fund, the largest clean energy initiative in the Caribbean.