About Speaker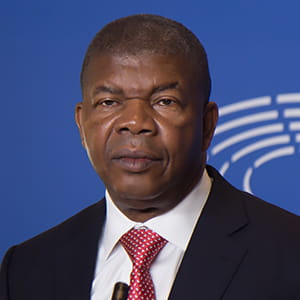 Mister João Manuel Gonçalves Lourenço, was born on March 5, 1954, in Lobito city, province of Benguela, son of the late Sequeira João Lourenço, nurse of profession, and of the late Josefa Gonçalves Cipriano Lourenço, dressmaker. Married to Ana Afonso Dias Lourenço and father of six born sons.
He has attended primary and secondary school in the province of Bié and in the capital city, at the former Luanda Industrial School and at the Luanda Industrial Institute. From 1978 to 1982 received military training in former Soviet Union and specialized in heavy artillery. He also holds a Master degree in Historic Sciences, in that country. He speaks English, Russian and Spanish fluently.
At parliamentary level, Mister João Manuel Gonçalves Lourenço was the Chairperson of the MPLA Parliamentary Group, from 1991 to 1998 and afterwards as Chairperson of the National Assembly Constitutional Committee, having performed the functions of First-Vice-President of the National Assembly, from 2003 to 2014.