Zayed Sustainability Prize evolves to include new categories
Abu Dhabi, May 23, 2018: Abu Dhabi Sustainability Week (ADSW), one of the world's largest sustainability gatherings, has announced its theme for its next edition, which takes place from 12-19 January 2019.
ADSW 2019, under the theme titled 'Industry Convergence: Accelerating Sustainable Development', will explore how industries are adapting to the digital transformation under way in the global economy, and the new opportunities it is presenting to address global sustainability challenges.
At a suhoor reception for UAE dignitaries, foreign ambassadors and senior business leaders from more than 37 countries, the Zayed Sustainability Prize also introduced its five new award categories in health, food, energy, water and global high schools, while seeking to encourage both local and international support during its 11th annual awards cycle.
ADSW is widening its scope to align more closely with the UAE Vision 2021 and the United Nations' Sustainable Development Goals (SDGs). The pillars of ADSW now address Energy and Climate Change, Water, the Future of Mobility, Space, Biotechnology, Tech for Good, Youth and Digitalisation.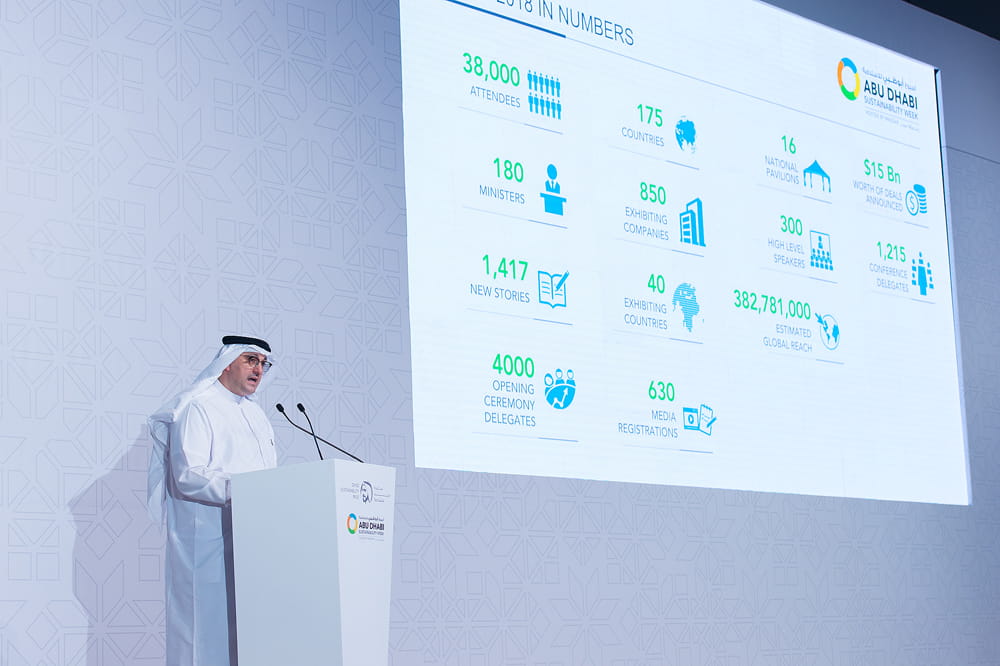 "Abu Dhabi Sustainability Week has grown into one of the world's most influential sustainability platforms, with each year being more successful than the last," said Mohamed Jameel Al Ramahi, Chief Executive Officer of Masdar, Abu Dhabi Future Energy Company, the host of ADSW. "This growth is a reflection of the increased importance of sustainability internationally, as well as the impact of ADSW in promoting knowledge exchange and action on the most critical issues shaping the sustainability agenda.
"We welcome the expanded pillars of Abu Dhabi Sustainability Week as a means to attract an even broader range of stakeholders to join the sustainability discussion and to innovate new approaches to addressing the challenges of climate change, resource scarcity and energy access," Al Ramahi added.
The theme of digitalisation runs across the 2019 event. The rise of big data, machine learning and the Internet of Things (IoT) is allowing the global community to gain deeper insights into how our electricity grids, transportation systems and climate function, while presenting additional opportunities for knowledge sharing and collaboration. With the world generating more than 2.5 quintillion bytes of data each day, digitisation is leading to more informed decision making and improved approaches to sustainability.
Dr. Lamya Fawwaz, Executive Director for Brand & Strategic Initiatives at Masdar and Director, Zayed Sustainability Prize, said: "The rise of big data is revealing ever deeper insights into how the critical systems of our society and economy, from energy to health and to transport, function and interact. Digital convergence enabled by artificial intelligence offers an unprecedented opportunity to further accelerate sustainable development through the positive impact of technological innovation. Weare excited about the potential of technology to drive human progress as technology used for good can bring us a step closer to achieving the UN's Sustainable Development Goals."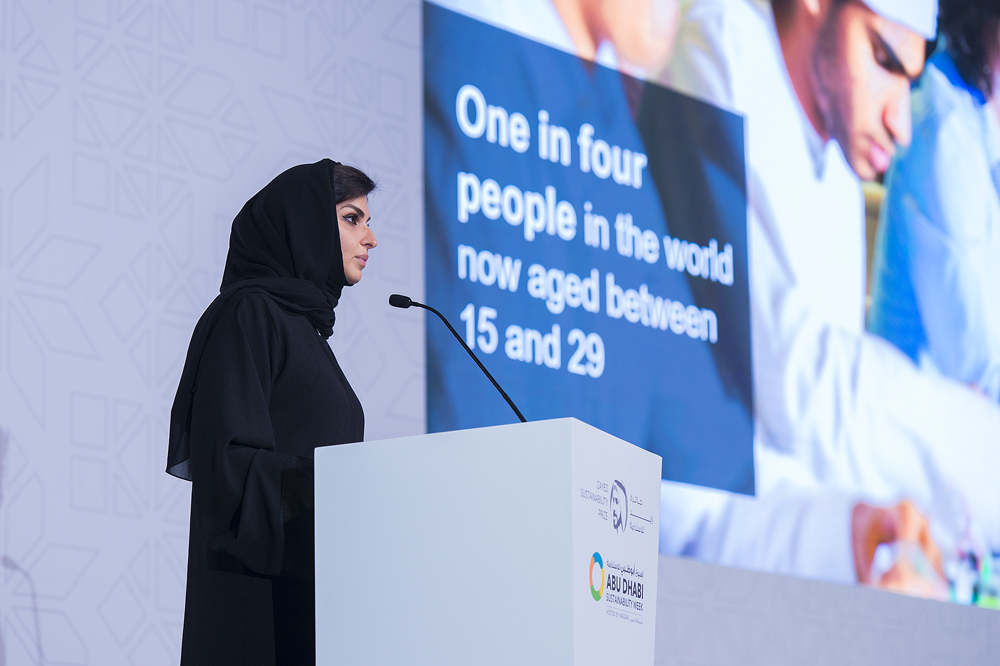 To ensure the sustainability discussion is maintained all year around, ADSW will host a series of activities throughout the year, in the UAE and internationally. ADSW 2019 will also retain the emphasis of January's event on youth, with jobs for the future a particularly relevant topic for young people.
Guest speaker at the Masdar-hosted suhoor, His Excellency Frode Mauring, UN's Resident Co-ordinator and UNDP Resident Representative, welcomed the expanding scope of ADSW 2019 and the evolution of the Zayed Sustainability Prize.
"The UAE has embraced the 2030 Agenda for Sustainable Development from the beginning, and has shown commitment to leaving no one behind," he said. "Reaching the Sustainable Development Goals, however, will not be achieved by government efforts alone. The active participation of NGOs, the private sector and even individuals working relentlessly to sustain our planet for the future generations is needed."
Abu Dhabi Sustainability Week 2018 hosted a series of youth-related initiatives including the Student Exclusive, the Climate Innovation Exchange (CLIX) and the Youth Circle. All three will be part of the expanded ADSW programme next year.
ADSW 2018 was the most successful event to date, attracting 38,000 attendees from 175 countries and more than 300 high-level speakers.
ADSW 2019 is expected to build on these achievements by bringing together policy makers, industry specialists, technology experts and future sustainability leaders to address the global opportunity of industry convergence.