03 FEB 2021
Coronavirus and climate change How the green recovery will help us overcome both
The health impacts of the COVID-19 pandemic, along with the resulting economic slowdown, commanded global attention in the past year. People across the globe closely followed the news of the outbreak, from the first wave to the second, and the emergence of vaccines. But while the world focused on combating the pandemic, many countries were also struck by the impacts of climate change.
In 2020, extreme weather events fueled by climate change caused the death of tens of thousands of people and financial losses to the tune of US$120 billion, according to a recent report by the London-based Christian Aid foundation. China and India faced US$40 billion worth of losses as a result of floods. The US lost US$60 billion due to wildfires. Cyclone Amphan wreaked havoc on the Bay of Bengal, causing damages valued at US$13 billion. Swarms of locusts – proliferated by the changes in climate – cost African countries US$8.5 billion. Ireland, the UK, and other countries endured a US$2.7-billion loss because of Storm Ciara. And in Sudan, floods killed 138 people.
The Economist Intelligence Unit's Climate Change Resilience Index forecasts that climate change may set back the world economy by US$7.9 trillion by 2050 due to natural catastrophes triggered by it.
Despite the repercussions of COVID-19, the reduction in greenhouse gas emissions – the main cause of climate change – and the improvement in air quality during the past few months has proven that global cooperation is the key to overcoming environmental challenges.
Given the lessons we drew from the pandemic, our ability to confront climate change as an international community relies on a wholehearted commitment from people and countries to pursuing green recovery across all sectors.
Green recovery involves implementing environmental standards of work across all sectors and levels – from individual behaviors to countries' legislation. Owing to their future-oriented vision, UAE leaders have embraced a path that expedites the country's pursuit of a green recovery. Under their directives, the UAE has adopted the green economy and circular economy principles, established sustainable cities, deployed renewable energy solutions, expanded protected areas, initiated country-wide planting drives, promoted sustainable finance, launched a national climate change plan and climate change adaptation program, and submitted its second nationally determined contribution under the Paris Agreement, in which it has raised its climate ambitions.
The fast progress of climate change that has resulted in increasingly destructive impacts urged UN Secretary-General António Guterres to call on all leaders worldwide to declare a State of Climate Emergency in their countries.
A collective green recovery must be the way forward if we are to ensure the sustainability of the planet and a brighter future for the current and next generations.
To coordinate green recovery efforts, leaders from all over the world must come together and shape a shared vision. The 2021 edition of Abu Dhabi Sustainability Week that just started provides an ideal platform for this mission, as it brings together decision makers, experts, youth, as well as representatives of every sector to devise feasible and effective solutions to sustainability challenges.
By Dr Abdullah Belhaif Al Nuaimi, Minister of Climate Change and Environment.
Related News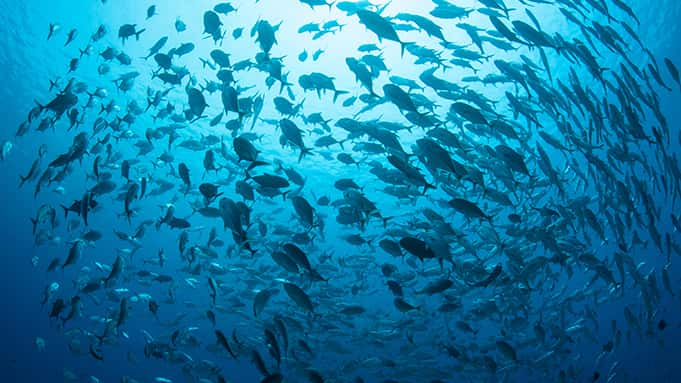 01 MAY 2021
10 key facts about Biodiversity
Biological diversity is often understood in terms of the wide variety of plants, animals and microorganisms, but it also includes genetic differences within each species — for example, between varieties of crops and breeds of livestock — and the variety of ecosystems (lakes, forest, deserts, agricultural landscapes) that host multiple kind of interactions among their members (humans, plants, animals).
But loss of biodiversity threatens all, including our health. It has been proven that biodiversity loss could expand zoonoses - diseases transmitted from animals to humans- while, on the other hand, if we keep biodiversity intact, it offers excellent tools to fight against pandemics like those caused by coronaviruses.
While there is a growing recognition that biological diversity is a global asset of tremendous value to future generations, the number of species is being significantly reduced by certain human activities. Given the importance of public education and awareness about this issue, the UN decided to celebrate the International Day for Biological Diversity annually. The slogan for Biodiversity Day 2021, celebrated on May 22, is "We're part of the solution #ForNature."

Below are 10 key facts around biodiversity

• Fish provide 20 per cent of animal protein to about 3 billion people. Only ten species provide about 30 per cent of marine capture fisheries and ten species provide about 50 per cent of aquaculture production.
• Over 80 per cent of the human diet is provided by plants. Only three cereal crops – rice, maize and wheat – provide 60 per cent of energy intake.
• As many as 80 per cent of people living in rural areas in developing countries rely on traditional plant-¬‐based medicines for basic healthcare.
• Human activity has altered almost 75 per cent of the earth's surface, squeezing wildlife and nature into an ever-smaller corner of the planet and increasing risks of zoonotic diseases like COVID-19.
• Between 2010 and 2015, the world lost 3.3 million hectares of forest areas. Poor rural women depend on common pool resources and are especially affected by their depletion.
• Currently, land degradation has reduced productivity in 23 per cent of the global terrestrial area, and between $235 billion and $577 billion in annual global crop output is at risk as a result of pollinator loss.
• Illicit poaching and trafficking of wildlife continues to thwart conservation efforts, with nearly 7,000 species of animals and plants reported in illegal trade involving 120 countries.
• Of the 8,300 animal breeds known, 8 per cent are extinct and 22 per cent are at risk of extinction.
• Of the over 80,000 tree species, less than 1 per cent have been studied for potential use.
• In 2016, the United Nations Environment Programme (UNEP) flagged a worldwide increase in zoonotic epidemics as an issue of concern. Specifically, it pointed out that 75 per cent of all emerging infectious diseases in humans are zoonotic and that these zoonotic diseases are closely interlinked with the health of ecosystems.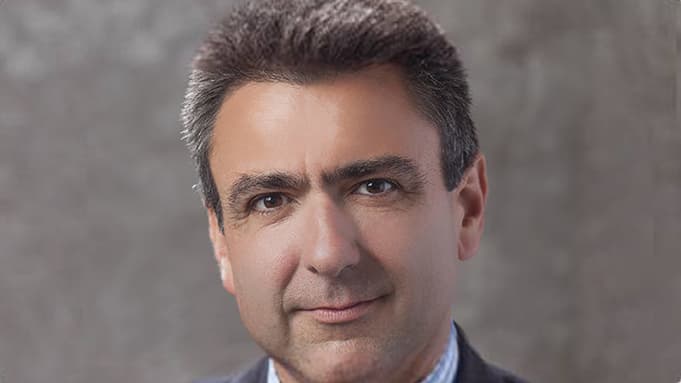 01 MAY 2021
Is COVID-19 sharpening focus on stakeholder capitalism?
Authored by Michael Wilkins / Senior Research Fellow, Sustainable Finance, S&P Global Ratings
The traditional corporate imperative of maximizing shareholder value is increasingly under siege. Companies are fast adopting 'stakeholder capitalism', focusing on long-term value creation for customers, employees, society, and the environment rather than just short-term value for shareholders.
According to our recently published whitepaper "Stakeholder Capitalism: Aligning Value Creation with Protection of Values," we believe the pandemic has served to accelerate this shift, with substantial government support for businesses raising expectations of corporate social responsibility. Recent surges in sustainable investing and increasing market scrutiny of ESG factors are calling into question the purpose of corporations and asking where their responsibilities to society begin and end. Companies are now expected to invest more in employee health and wellbeing, safety protocols, and ensuring business continuity. But this means aligning these objectives with sometimes-contradictory shareholder interests.
Striking the balance

The core premise of stakeholder capitalism is to find a balance and compromise in meeting the needs and serving the interests of all stakeholders and shareholders. It implies a company's purpose is to create sustainable long-term and shared value for all.
Value creation is not just about profit maximization for shareholders but instead encapsulates a more holistic purpose, aligning the broader values of a corporation with those of society, while considering externalities. Yet, the "value" created by the pursuit of stakeholder capitalism is difficult to measure, which limits its current operational effectiveness. It requires the enhancement and standardization of nonfinancial disclosure around different metrics to ensure more transparency and accountability. Ignoring externalities such as global warming, increasing social fragmentation, and unrest may eventually backfire on a corporation's long-term operating environment and profitability. Ongoing shifts in stakeholder expectations vis-à-vis corporations may have tangible business and financial consequences. The balance between stakeholder and shareholder interests has become a delicate one.
Effective stakeholder management

Covid-19 may have acted as stimulus for sustainability-related growth but also, indirectly, as an opportunity for corporations to refocus their priorities in line with market expectations around sustainable growth.
While it remains to be seen the extent to which Covid-19 will lead to lasting fundamental changes, it is likely that effective stakeholder management will become increasingly important for companies to successfully operate in a world of weakened public finances, social scars, and environmental degradation. However, it remains difficult to measure the stakeholder value a company creates.
Improving that measurement will require enhanced disclosure.
A case for sustainable investing

The growth of sustainable investing could reflect stakeholder capitalism taking root. Companies that have focused on sustainability issues have empirically been shown to achieve lower costs, enhance employee productivity, mitigate risk, and generate new growth opportunities. Effective sustainability performance is also said to strengthen corporate resilience. Research from Bank of
America Merrill Lynch even suggests that the integration of ESG initiatives and greater stakeholder engagement could help prevent around 90% of bankruptcies.
The COVID-19 crisis has sharpened the focus on stakeholder value. The pandemic has reaffirmed the materiality of sustainability-related risks and the deep links between businesses and their stakeholders across the value chains. In response to the pandemic, governments have provided substantial support to corporations to prevent economic collapse. This in turn has raised expectations about corporate responsibility and the purpose of corporations. Companies are now expected to invest more in employee health and wellbeing, safety protocols, fortifying cyber security, and ensuring business continuity.
Redefining purpose and responsibilities

Following the stakeholder approach can raise issues around accountability because environmental, societal, and economic issues may end up being tackled by non-democratically elected leaders. Indeed, corporations may argue they are paying taxes to governments to cover these very matters. Inside of a company, employees want to see the CEO and they also want to see the company take a stand on issues that are important to them that advance social change or advance things in the communities around us. People realize that for true change to occur, they cannot just rely on the government. The change also must come from the private sector and its leaders.
In conclusion, the purpose of a corporation is being redefined. The aim is to increase economic and societal resilience by accelerating inclusive economics and societies while shaping a new concept for economic integration and digital revolution. A more inclusive and holistic approach is even more crucial during the current volatile times in which many people are without their jobs and companies are forced to shut. The values that a corporation embraces can be as important as the value that it creates. From a stakeholder perspective, the two are inextricably linked.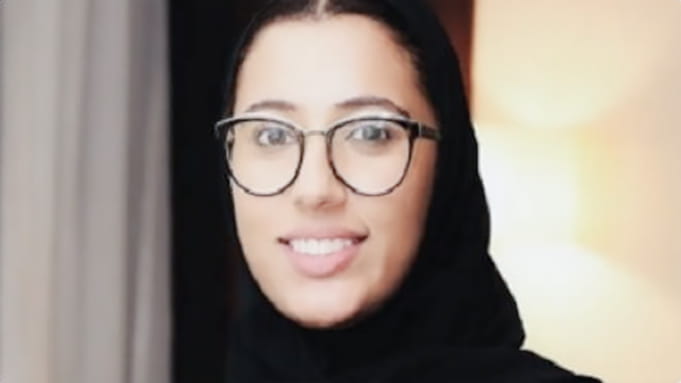 24 MAR 2021
Taking the Sustainable Road to Success
Sustainability is increasingly becoming a business imperative rather than a nice-to-have as consumers and investors are actively fuelling their decision-making by placing a high value on businesses acting with greater responsibility in regard to how they operate and the wider impact they have on the world. For businesses, it is fast becoming the mindset of no longer simply being survival of the fittest, it is survival of the most sustainable.
Companies now realize they must measure the impact they are making on the environment and the people they engage with directly or indirectly. Increasingly, gone are the days when the terms sustainability and corporate social responsibility were side initiatives in a business, they are now more central to the business strategy and operation.
As a responsible business, CAFU takes sustainability very seriously by focusing efforts that help to improve the environment and wider community with practical measures that can make a difference. For CAFU, this takes the form of the company strategy, the CAFU Sustainability Deal, towards being responsible and embedding sustainability into practical actions that can make a difference to the world around us.
Sustainability Driving Business Decisions
The case for climate change is a compelling one. The role of business in contributing positive action to this agenda is vitally important – it is why at Dubai born start-up CAFU, we believe that we, like others, should and must act responsibly in delivering a positive impact in the world.
At the heart of the sustainability approach by CAFU is the aim to plant one million Ghaf seeds which forms the central pillar of the CAFU Sustainability Deal in its mission towards becoming carbon neutral.
As an innovative technology company born in Dubai, CAFU is harnessing its home-grown technology development towards helping to solve challenges faced by the world today and in the future in the efforts towards enabling a more sustainable world.
Through CAFU's bespoke technology solution and combined with an extensive R&D programme, it is using drone technology to map, plant, and monitor at scale the Ghaf tree plantation in the UAE desert environment. Native to the UAE, the Ghaf tree is perfect for these harsh desert conditions found in the Emirates. The tree survives on very little water, improves the quality of the soil, and helps battle climate change by taking in up to 34.65 kg of Co2 emissions per tree, per year.
With one million trees planted, they could absorb up to 34,650 tonnes of Co2 emissions per year. With a Ghaf tree able to live up to 120 years, that could mean that over 4.1 million tonnes of Co2 could be absorbed over their lifetime which would make an immense positive contribution to our world.
Through the CAFU Sustainability Deal, the company is making business decisions to be responsible to the wider environment. It is why the company recently introduced a waterless car wash that delivers a high-quality service to its consumers but at the same is more environmentally friendly, it means business decisions focused on the sustainability agenda that can achieve both objectives, acting responsibly whilst also being of high value to the consumer.
Green Human Resource

Bold leadership combined with a desire to act and live more responsibility can steer the business towards profit with sustainability. With this focus, the company is taking a raft of measures to operationalise several sustainability initiatives from plastic recycling across our estate through to reduction to the amount of paper we consume. In the newly created role of Sustainability and Community Manager, I am driving the leadership agenda of the company into practical steps to reduce the impact that we have as a company on the world.
Purpose is the Key

Leading businesses now realize that purpose is just as important as profit. This may call for tough decision making at times, but supported by the right resources, both financial and intellectual, companies can serve a much greater purpose whilst also making profits – purely by acting responsibly. Increasingly, consumers are looking at the impact that brands have on the world around them and driving their purchasing and consumption decision making around sustainability values and practices being implemented by companies.
Align to Sustainable Goals

Aligning your sustainability journey to pre-set goals is a great way to embark on this road towards a brighter future for the business as well as future generations. Our own efforts towards sustainability have led us to align CAFU with the United Nations Sustainable Development Goal 13 on Climate Action that is focused on creating a better environment through innovation and transformation in a rapidly evolving world. Having also signed-up to the SDG Ambition Accelerator programme, we are now able to align CAFU with the SDG objectives to improve measurement and performance towards achieving our sustainability goals.
At CAFU, we believe sustainability and innovation are perfect partners in making a positive impact to our customers, our community, and ultimately to the world. Organizations need to consider the wider impact of their business on the world and establish ways to reduce any negative impact on the environment by adapting to more eco-friendly solutions. The business community can achieve both excellent and innovative services to their customers, but also with careful consideration, they can take actions to positively impact the world, and ensure a bright future for generations to come.
By Nabra Al Busaidi / Sustainability and Community Manager at CAFU