27 DEC 2018
It's All Agreed. Now Let's Make the Transition to a Safe Future
The optimists won. The Paris Agreement on climate change now has a 'user's manual'. On 15 December, after three years of negotiations under the UN Framework Convention on Climate Change, countries reached agreement on the 'Paris rulebook'. The robustness of this set of guidelines is an indicator of the broad support that multilateralism continues to have in the fight against climate change – a problem with only a global solution.
If some had doubts about continued international support for the Paris Agreement, they had a good reason for that. Brazil, the world's eighth largest economy, recently elected a president who during his campaign had promised to withdraw the country from the Agreement. Meanwhile in Europe, which has traditionally demonstrated strong leadership in both cutting emissions and providing support to developing countries, focus has been on the domestic side, with France grappling with the yellow vests movement, Germany preparing for a leadership transition, and the UK struggling with how to leave the European Union.
Despite the difficult political climate, earlier this month, 196 governments unanimously settled to close to 100 pages of text that will guide the individual and joint efforts of all countries to combat climate change. This guidance will be crucial to ensure a transparent flow of information on both countries' intentions and their actual actions.
The so-called Katowice Climate Package, named after the Polish host city of this year's conference, contains instructions that all countries should apply from 2020 onwards when communicating on their actions to reduce their greenhouse gas (GHG) emissions, or to adapt to the adverse impacts of climate change, such as storms or droughts. Industrialised countries are also required to regularly report on the climate finance that they intend to provide for developing countries and later account for the funds they actually have made available.
The package also sets the rules for different institutional arrangements under the Paris Agreement, such as a compliance committee, which will be allowed to initiate consideration of non-compliance if a country has not submitted its plans or its reports on emissions or climate finance to the UN. It also defines the exact process by which the UN will periodically take stock of how countries are making progress towards keeping the world safe from catastrophic climate change. This 'global stocktake', which will take place every five years, will inform countries as they design their updated national climate change plans, also every five years, as part of what is commonly described as the Agreement's 'ambition mechanism' – the heartbeat that now needs to become stronger.
The agreement in Katowice was significant for at least two reasons. First, it resolved major and politicised differences in view that were left unresolved in Paris in 2015, which evolved around how to ensure sufficient flexibility for emerging economies and other developing countries in implementing the Agreement, and how to make sure that there will be sufficient climate finance to help developing countries as they reduce their emissions and adapt to the already unavoidable impacts of climate change.
Second, it provided rules that are sufficiently detailed and binding and common for all. Common guidelines are crucial because reporting on countries' emission reductions by using the same metrics and methodologies, for example, will allow for scientists to add up different countries' pledges and actions to see how well we are on track and how much still remains to be done.
What Katowice did not succeed in was convincing the world that countries are on track to saving the world from climate change. This was not the principal aim of this conference, it can be argued. But the backdrop was hard ignore: the year 2018 has seen numerous weather extremes and natural disasters across the world, including a scorching summer in Europe, and deadly monsoon rains in India and wildfires in California. Messages from science are also growing stronger and more urgent.
While countries now have a solid rulebook for the Paris Agreement, there are few signs that the warning signals from nature and science are translating into sufficiently fast economic transitions on the ground. Global GHG emissions grew in 2017 while the latest science suggests that saving many small island states would require emissions to be halved from current levels by 2030. Even staying below the 2°C limit, to which all countries subscribe, will require unprecedented efforts from everyone, ranging from governments through to companies and individuals. Abu Dhabi Sustainability Week, which will again bring decision-makers and businesses from all around the world to the UAE in January, will be the first opportunity to signal levels of ambition that match the scale of what is needed.
The Paris Agreement is ready for implementation. Now we all need to make it our priority.

Disclaimer: The views expressed in this article are those of the author, and do not necessarily reflect the views of the Emirates Diplomatic Academy.
By Dr Mari Luomi / Senior Research Fellow, Emirates Diplomatic Academy
Related News
27 DEC 2018
Fuelling the Future
Today's aviation industry is reliant on liquid hydrocarbon fuel. Even with laudable progress on electric and solar capabilities, which will improve over time, the demand for mass travel over ultra-long distances necessitates a dependence on jet engine technology with liquid fuel.
Significant strides in engine and airframe technology have been made since jet engines first took commercial passengers into the air in 1952. Today's passenger aircraft generate 80% less emissions per seat than the first airplanes produced more than 65 years ago. Each time we get a new generation aircraft, it is at least 10%, and up to 25%, more efficient than an aircraft it replaces.
Nevertheless, the industry recognises its obligations to do more, especially with ever increasing demands for global travel. A series of ambitious goals set in 2008 include a commitment to work towards 'carbon neutral growth' from 2020 onwards, requiring emissions to be contained within the year 2020 baseline limit. With encouragement from the industry, this aspiration was adopted by the industry's global regulator, the International Civil Aviation Organization (ICAO), through a mechanism which will require airlines to purchase eligible carbon offsets to match any growth in emissions above the limit.
Whilst offsets will be required for some years, we hope to meet our goals eventually ourselves through advances within the industry. So confident is the international aviation industry regarding its progress that our most ambitious goal is that by 2050 our emissions will be reduced to half the levels observed in 2005.
With a reliance on current engine technology, an area of focus is on liquid hydrocarbon fuel with a lower carbon footprint, achieved by using alternative feedstock to fossil fuel. Here in Abu Dhabi, Etihad Airways has been working with Khalifa University (formerly known as Masdar Institute), ADNOC Refining, Boeing and others, through a Sustainable Bioenergy Research Consortium, on an exciting and innovative concept.
The system is known as the Seawater Energy and Agriculture System or SEAS, which, in addition to being a source of fuel, can yield a sustainable food source, despite the challenges of a desert environment.
SEAS is an integrated model based around seawater fish and shrimp farming which itself helps support the domestic demands for seafood and bolsters food security for the growing UAE population. The wastewater from this aquaculture element, heavy with nutrients, is fed to fields of Salicornia, a halophytic, or salt loving, plant with numerous oil filled seeds. This oil, with the expertise of ADNOC Refining, is the basis of the next generation of jet biofuel.
This month, all elements of this system come together as we take flight with our first Emirati grown fuel. Our work in the UAE is the first time outside of the USA where the entire supply chain - feedstock, refining and flight - have occurred locally. The oil from the Abu Dhabi grown seeds will be converted to jet fuel using the refining capabilities of ADNOC Refining, mixed with traditional fuel and used on a commercial flight out of Abu Dhabi.
This is a truly inspiring example of a synergistic effort across industrial platforms that brings value across the supply chain and strengthens the UAE's reputation as a leader in innovation, sustainability, and the creation of knowledge.
Alongside this, Etihad Airways has worked with the Atlantic Council in developing a new report which highlights the development of biofuels, to ensure those produced, certainly by aviation, meet the very highest sustainability standards. This report will be launched at the Atlantic Council's Global Energy Forum, to be held in Abu Dhabi on 12-13th January.
Our efforts in this area have taken time, as developing a solution to make real reductions in our carbon footprint needs to be developed with care, to ensure our fragile ecosystem, with little freshwater and non-arable land is not compromised. With this new SEAS model, we have turned these constraints to our advantage to ensure we can provide local and sustainable solutions to a global challenge.
By Linden Coppell / Head of Sustainability, Etihad Airways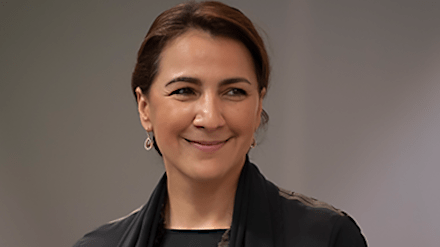 08 JAN 2019
Transforming the global food system through digital technology
Food security is without doubt one of humankind's most pressing concerns and the issue is one that is felt particularly keenly in the UAE. Although considered food secure - primarily because it enjoys a high degree of economic and political stability - the UAE still faces significant challenges. These stem from its arid climate, its shrinking groundwater levels and the volatility of the wider region.
Added to these geographic and geopolitical stressors is the country's spectacular growth. As its population has expanded exponentially, increasing from around 300,000 in 1971 - the year the UAE was founded - to above nine-and-a-half million today, the need to provide for its residents has increased correspondingly.
My responsibility as UAE Minister of State for Food Security is to ensure that the UAE continues to enjoy an adequate food supply for its citizens as it develops and to elevate its current position of 31st on the global ranking for food security to the top 10 by 2021. In order to achieve this, we are championing trade facilitation and enabling technology-based production and supply of food.
The initiatives to support the strategic goals are anchored in diversification of supply, alternative supply sources, technology-enabled enhancement of local production, international trade links, amongst others. Thus a major part of my mandate is involved in incorporating Agricultural Technology - also known as 'AgTech'- into the country's food security agenda. This agenda is enshrined in the UAE's recent launch of its National Food Security Strategy.
Variously defined as 'transforming the global food system through digital technology' and 'smart farmers getting smarter using digital technology,' AgTech encompasses advanced agricultural methods that differ distinctly from the traditional ways of farming practiced for millennia. Increasingly seen as a solution to the UAE's food security issues, the office of Food Security is now placing a strong focus on adopting AgTech into the UAE's agricultural sector as part of a concerted effort to considerably reduce the 90% of food that the country currently imports.
The Ag-tech Government Accelerator Project, with its two components, is one such initiative. The first component is the promotion of the use of 'controlled-environment agriculture' (CEA), which is a technology-based approach toward food production that utilises high efficient technologies to properly manage agriculture inputs and maximise output. It involves agricultural industry entrepreneurs working alongside government bodies to provide tangible solutions to promote CEA, primarily through implementing an enabling business environment that is conducive to innovation.
The second component of the Project is aquaculture, which is the controlled-condition farming of fish, crustaceans, molluscs, aquatic plants, algae and other organisms in freshwater and saltwater. With agriculture in general being the world's thirstiest industry, accounting for approximately 72% of total freshwater consumption, aquaculture represents one of the best uses of what is the region's most precious resource. To this end, the UAE has established a vibrant aquaculture sector with an investment of more than AED 100 million to develop hatcheries and fish farms.
Vertical farming is another AgTech component that the office of Food Security is promoting and one that has been identified as offering a solution to the UAE's food security issue. The concept sees plants grown in vertically stacked layers in an indoor environment where environmental factors can be controlled. Vertical farms typically use artificial light, humidity regulation, temperature control and minimum use of pesticides, enabling the production of vegetables in large quantities all year round without the need for soil, sunlight and chemicals.
The commercial applications of vertical farming are already being realised in the UAE, with the opening of the Gulf region's first-of-its-kind facility, which commenced operations in December 2017. Located in the Al Quoz industrial area of Dubai, the 8,500 square feet farm produces 18 varieties of micro-greens, including rocket, kale, radish, red cabbage, basils and mustard.
Remote-controlled drones have become an accepted presence in the skies above the UAE, with the ubiquitous flying machines used by the authorities to - among other things - monitor traffic and deliver post. Now they are providing benefits for the country's agricultural sector, with unmanned aerial vehicles (UAVs) being used to map farming areas across the country. Announced in June 2017, the pilot project sees UAVs being used to create a highly accurate agricultural database that supports decision-making and forward-planning by enabling the best use of resources and determining the optimum areas for crop growth.
Perhaps the most prevalent form of AgTech being incorporated in the UAE's agricultural sector is sensors, with their adoption resulting in increased yields in both large-scale agricultural projects and smaller organic farms. Sensor-equipped gyroscopes, accelerators and GPS monitors are being employed to enhance crop production by making the most of land and water use - 'precision irrigation' that is highly effective in reducing water waste. A good example is an organic farm in Sharjah which relies heavily on sensors to determine the salinity and mineral content of the soil to ensure optimum crop growth with minimal use of water.
Another prime example is a household-name Japanese electronics manufacturer that is creating a farm in Dubai to grow Japanese strawberries, with the facility incorporating light-emitting diodes (LEDs) for controlled lighting, air distillation technology and other appliances to check room temperature and humidity.
Aquaculture, vertical farming, drone use and sensors are just four of the technologies that are being utilised in the UAE to maximise crop production while ensuring good husbandry of resources. This is just the start of what will be an expanding role of AgTech in the country's agricultural sector and the Office of Food Security is currently evaluating how emerging areas of technology, such as robotics, can play a part.
Automation combined with Artificial Intelligence (AI) is an extremely exciting field that we are currently assessing. One company in the United States has produced a robot that mimics what a fruit picker in the field does. The machine uses AI to determine which of the fruit is ripe and ready to be picked, leaving unripe fruit in place on the vine. We are closely following such developments as part of the UAE's National Food Security Strategy and will be assessing how the rapid technological changes that form part of the Fourth Industrial Revolution can be best incorporated to ensure food security for all.
By H.E Mariam bint Mohammed Al Mheiri / Minister of State for Food Security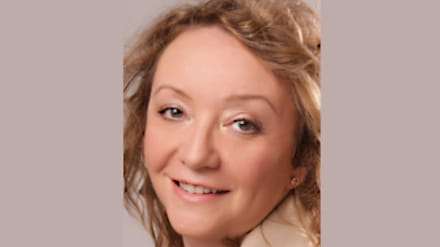 27 DEC 2018
Local data is the key to sustainable development
The Intergovernmental Panel on Climate Change's (IPCC) most recent report has made the strongest call yet for rapid action on climate change. The stakes are clear: we need to up our game or face the grave consequences of a 3˚C+ world. That requires the sharing of knowledge and expertise amongst those affected and credible data for investors to assess.
Getting real on climate change means understanding that millions and billions of investment aren't enough anymore. Meaningful action on climate change while also achieving the United Nations' Sustainable Development Goals (SDGs) requires trillions of dollars of investment in the coming years – money which isn't currently flowing and which the public sector alone simply doesn't have.
To accelerate investment our focus now needs to urgently shift towards providing investors with the information they need to commit sufficient funds and create conditions within which local markets can grow to rise to the challenge.
First and foremost, this means providing stable, reliable, standardized and comparable data to guide investment decisions. Second, it means taking a more holistic approach to how we assess the impact of business decisions, looking across the pillars of action to achieve the SDGs and accelerating domestic ownership of knowledge and entrepreneurial growth in local markets. Evidence, knowledge and local understanding are critical to achieving this.
Recognition of the systemic impact of our economic choices is also vital. That means building knowledge of investment and performance in energy and climate change, water, agriculture, electrification and mobility, biotech, as well as facilitative technologies from the internet of things (IoT) to artificial intelligence (AI). The only way to really do this effectively over time is at a local level, where people have a visceral understanding of how the world around them is changing.
We cannot succeed at this without finding new ways to access, analyse and assess the data underlying financial decisions and their impact. In the developed world there is a growing number of campaigns to accelerate this, from the Task Force on Climate-related Financial Disclosures (TCFD), Transition Pathways, the Principles of Responsible Investment, the Global Reporting Initiative, UN Global Compact Principles and more.
Where we see considerably less focus, however, is on using these principles and approaches in the development of markets in developing countries. There is some amazing work being done from Africa to Asia through the Building Resilience and Adaptation to Climate Extremes and Disasters (BRACED), Renewable Energy and Energy Efficiency Partnership (REEEP) and Private Financing Advisory Network (PFAN) and many others – but what we really need is scale. A critical part of the process is catalyzing funds committed to the developing world in order to ensure that development advances in a sustainable fashion. Yet there is little centralized, standardized and reliable data from developing and transition economies and without data, investors are wary of commitment while policymakers can be slow to be convinced.
Information on the efficacy and impact of companies, projects and programmes in both climate and sustainable development is often poor, fragmented and collected using different methodologies. Understanding of the real-world impact companies exert is poor, incomplete, non-standardized, or inaccessible – every choice has an impact, from the purchase of goods, use of energy or taxation and regulation. At SOAS University of London, we are developing a project that aims to transform that situation, with the launch of the non-profit Climate and Sustainable Finance Data Initiative.
This Initiative is intended to be a global network, owned and operated by research centers in member countries around the world (from Burkina Faso to Bangladesh). A standardized database will be shared between members, ensuring the robust and standardized collection of data in domestic markets.
The Initiative will provide up to date tracking of the developing stock of private and public actors' commitments in sustainable and climate finance. The database will include both quantitative and qualitative data, providing researchers around the world with a wealth of original data to research and analyse.
The Climate and Sustainable Finance Database will enable researchers, practitioners and others with an interest to see not only how much public and private money is flowing to and from developing and transition economies, but also to better understand both positive and negative impacts, enabling factors and barriers. This information can, in turn, be used to accelerate further flows of finance and enhance the effectiveness of existing investment.
Critically, the initiative will provide database and research training as well as digital learning on climate and sustainable finance to centres in the developing world. The long-term goal is for domestic research groups to become centres of climate and sustainability entrepreneurship, sharing financial and business models which work for specific markets.
By working together there is an opportunity for the developing world to leapfrog many of the mistakes of modern development, identifying and using cleaner forms of energy, protecting land and livelihoods and, at the same time, creating a more equitable future. If we can do this through the process of encouraging far greater investment in climate-friendly, sustainable development in the markets most in need, we might have an actual shot at solving the climate crisis.
If you are interested in becoming part of this global network, please contact fj3@soas.ac.uk for more details.
By Felicia Jackson / Author and Founding Editor, Bloomberg New Energy Finance