26 JAN 2021
Reimagined Abu Dhabi Sustainability Week concludes with global commitment to deliver green recovery in 2021
ADSW welcomes royal addresses from H.R.H, Charles, The Prince of Wales and H.S.H Prince Albert II of Monaco, Head of State, Principality of Monaco
Flagship ADSW Summit took place in the presence of HH Sheikh Hazza bin Zayed Al Nahyan, Vice President of the Abu Dhabi Executive Council
ADSW featured more than 500 global leaders from government, business and technology
Abu Dhabi, United Arab Emirates; January 24, 2021: Abu Dhabi Sustainability Week (ADSW), the global platform for accelerating sustainable development, hosted by Masdar, concluded on Thursday with a resounding global commitment to deliver a green recovery in 2021. From January 18 to 21, ADSW took place in a reimagined virtual setting and attracted more than 100,000 views across its online platforms from 175 countries, reiterating its importance as the annual global sustainability event that sets the agenda for the year.

ADSW comprised high-level virtual events: ADSW Summit, which took place in the presence of His Highness Sheikh Hazza bin Zayed Al Nahyan, Vice President of the Abu Dhabi Executive Council; IRENA's 11th Assembly; Abu Dhabi Sustainable Finance Forum; Atlantic Council Global Energy Forum; Youth 4 Sustainability Virtual Forum; and World Future Energy Summit Back to Business Webinar Series.

The ADSW speaker program featured more than 500 global leaders and decision-makers from policy, industry and technology, including: H.E. Dr Sultan Al Jaber, Minister of Industry and Advanced Technology, and Special Envoy for Climate Change, and Chairman of Masdar; H.R.H, Charles, The Prince of Wales; H.S.H Prince Albert II of Monaco, Head of State, Principality of Monaco; António Guterres, Secretary-General of the United Nations; H.E. Khaldoon Khalifa Al Mubarak, Managing Director and Group CEO, Mubadala Investment Company; Rt. Hon. Alok Sharma MP, COP26 President; Laurence Fink, Chairman and CEO, BlackRock; Bernard Looney, CEO, BP; Brian Moynihan, Chairman of the Board and CEO, Bank of America; and Mark Carney, Finance Adviser to the UK Prime Minister for COP 26 and UN Special Envoy for Climate Action and Finance.

These global leaders spoke across ADSW's high-level event platforms, each designed to focus on different elements of the global sustainability agenda.

The International Renewable Energy Agency held its 11th IRENA Assembly, which brought together heads of state, government, ministers and energy decision-makers to discuss the global energy transition and the further adoption of renewable technologies.

The flagship ADSW Summit featured more than 90 global leaders from around the world and ran over three sessions focusing on the pillars of "Live & Move," "Care & Engage," and "Work & Invest," with each pillar exploring social, economic and technological opportunities for delivering a green recovery.

The third edition of Abu Dhabi Sustainable Finance Forum hosted by Abu Dhabi Global Market was held under the theme 'Financing Sustainable Recovery and Future Resilience' and highlighted the importance of a sustainable and equitable approach to rebuild the global economy.

The Atlantic Council's Global Energy Forum and World Future Energy Summit Webinars highlighted the opportunities for advancing the energy transition and race to net zero.

Masdar's Youth 4 Sustainability Virtual Forum was led by members of the global youth community and explored ways for young people to play an active role in the implementation of United Nations Sustainable Development Goals and the UAE's 50-year Development Plan. The forum covered topics across leadership and sustainability, skills and future of work, and innovation challenges including the Ecothon Pitch, which was supported by Abu Dhabi's Department of Energy, Khalifa Fund and The Catalyst, a venture fund in partnership with Masdar City and BP.

ADSW 2021 also featured The Global Innovation Award, which is organized on behalf of the UAE Ministry of Climate Change and Environment, named Cambrian Innovation from the US the overall winner of Award.

The week welcomed several commercial announcements relating to the adoption and development of hydrogen in the UAE. Mubadala Investment Company, Abu Dhabi National Oil Company and ADQ announced the signing of an MoU to establish the Abu Dhabi Hydrogen Alliance (the Alliance), with the view to establish Abu Dhabi as a trusted leader of low-carbon green and blue hydrogen in emerging international markets.

Building on the Alliance, Masdar, the world's leading renewable energy companies, announced it would join forces with Abu Dhabi Department of Energy, Etihad Airways, Lufthansa Group, Khalifa University of Science and Technology, Siemens Energy, and Marubeni Corporation, in an initiative designed to support the development of the green hydrogen economy in Abu Dhabi. The initiative aims to establish a demonstrator plant at Masdar City.

Building on the 2020 Abraham Accords, Masdar also signed a strategic agreement with French group EDF Renewables to explore renewable energy opportunities in Israel and support the country's clean-energy objectives. Israel is targeting 30 percent of its energy coming from renewable sources by 2030, up from a previous target of 17 percent, as it looks to phase out coal use. Achieving the new target will require an additional 15 gigawatts (GW) of solar capacity being developed over the period.

Masdar also released during ADSW its 2020 Annual Sustainability Report, which revealed it had more than doubled its clean energy capacity in the last two years, generating enough electricity to power over four million homes.

For over a decade, Abu Dhabi has provided a sustainable platform for the global community that has grown through its initiatives and events to emerge as a thought leader and catalyst that accelerates sustainable development around the world.

As a manifestation of the UAE's proactive, forward thinking approach to sustainability and mitigating the impact of climate change, ADSW is committed to the sharing of knowledge, implementation of strategies and the delivery of real-world solutions. As the first global event in the UAE's Golden Jubilee year, ADSW provides a global platform to set the sustainability agenda for the year and help deliver the United Nations Sustainable Development Goals.


Related News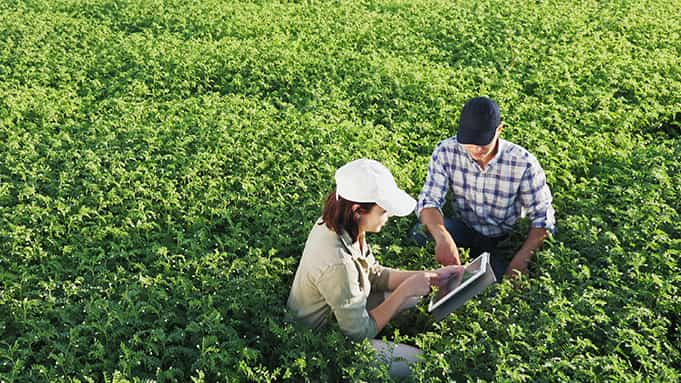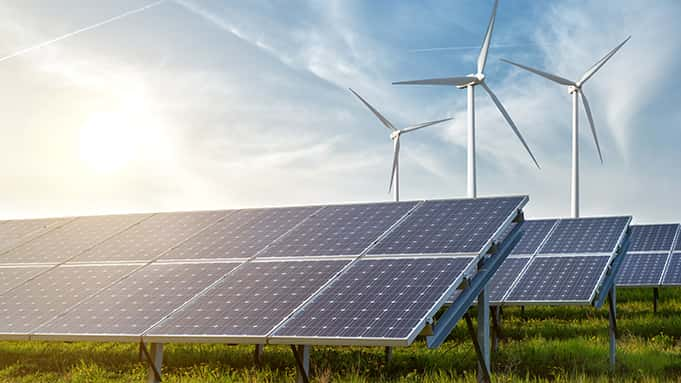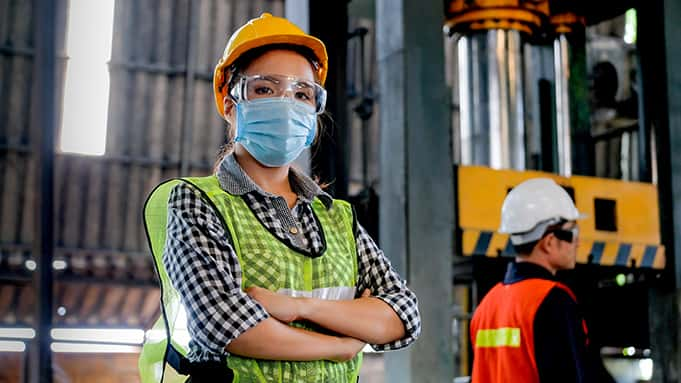 28 APR 2021
New Research Indicates Pandemic as Tipping Point for Investment in ESG and Sustainability
85 percent of respondents saw the COVID-19 pandemic as a 'wake-up call' on sustainability
65 percent expect to realize financial benefits of ESG investment within the next two years
Half of all respondents say they are prioritizing ESG because it is important to investors
Balancing profit with sustainability is easier for some sectors than for others, with technology leading and transport lagging
Abu Dhabi, United Arab Emirates; April 28, 2021: Abu Dhabi Sustainability Week (ADSW), the global platform for accelerating sustainable development and its host Masdar, have today released the results of a global survey, which explores how businesses around the world are responding to Environmental, Social and Governance (ESG) in the wake of COVID-19.

ESG Beyond Tipping Point surveyed 525 executives from global businesses that deliver annual revenues of $250 million USD or more, suggests that the COVID-19 pandemic is having a profound impact on businesses' perceptions of ESG issues.

The research found that 87 percent of respondents indicated that ESG performance is now one of their organization's core strategic objective, while 85 percent saw the COVID-19 pandemic as a wake-up call on sustainability.

Many businesses anticipate that the pay-offs from strengthening ESG activities in their organization, or in the case of financial services companies incorporating ESG data into their decision-making, will accrue quickly. The research found that, 65 percent of respondents expect to realize the financial benefit of ESG investment within the next two years, including 35 percent who expect it within the next 12 months.

Yousef Ahmed Baselaib, Executive Director, Strategy & Corporate Development at Masdar, said, "ESG has always been part of the Masdar's DNA and continues to be as the company delivers on its mandate of seeking quality investments in renewable energy and sustainable technologies. Fifteen years on since Masdar was formed, ESG has reached enough of a critical mass across all sectors that it is unlikely that we will see a return to the old profits-above-all models of the past. As we explored during Abu Dhabi Sustainability Week earlier this year, the opportunities presented by the Green Recovery will further fuel investor appetite for backing smart, sustainable companies. Those companies that ignore ESG will lose their relevance in the post-COVID era."

Shareholders are a driving force for ESG investment across sectors and regions. Nearly half of all respondents (49 percent) say they are prioritizing ESG because it is important to investors.

The research also provided deep insights on how different geographical regions and industry sectors are responding to the demand for greater ESG commitments. The research found that 70 percent of respondents from Asia-Pacific agreed that their company is committed to achieving net-zone emission, while only 33 percent of respondents from the Middle East agreed when asked the same question.

At a sector level, the research found that balancing profit with sustainability is easier for some sectors than for others, with 68 percent of respondents from the technology sector agreeing they were able to balance customer demands for sustainability with shareholder expectations for profits. However, responses from the transport sector were much lower, with only 38 percent agreeing that the sector was able to balance customer demand and shareholder expectations.

The ESG research was supported by a series of high-level interviews with industry leaders, including Dietmar Siersdorfer, Managing Director of Middle East and UAE at Siemens Energy, who said, "It is extremely gratifying to see the topics around ESG and sustainability draw more mainstream recognition," said Dietmar Siersdorfer. "These issues need to recognized not just as a showpiece of corporate strategy but as a fundamental necessity of doing business. As a company founded to drive the energy transition and promote ESG and sustainability values, Siemens Energy has set an ambitious target of net zero emissions by 2030. We are dedicated to energizing society in line with the UN's Sustainable Development Goals, to ensure the highest impact on societal development."

At an employee level, businesses cannot overlook the growing role of sustainability in the battle to recruit and retain high quality talent at all levels of the company. The extent to which a company embraces ESG is becoming a crucial factor in whether people want to work for them – even more than remuneration policies for some. Strikingly, 52 percent of respondents say they would be prepared to take a pay cut to move to a company with a better ESG performance.

More than half of the respondents (51 percent) intend to create new ESG-focused management positions in the next 12 months, with organizations based in Asia-Pacific and the Middle East & Africa leading the way in this area.

Even before the pandemic, sustainability was rising up the corporate agenda, but this trend has accelerated dramatically during the crisis: improved ESG performance is now a core strategic objective for most organizations.

Crucially, the determination to embrace ESG principles is shared by all stakeholder groups, including investors, employees, customers and suppliers. And those organizations that are rising to the challenge are already beginning to see returns.

With business leaders now recognizing that we have moved past the tipping point: ESG is now a key battleground in the competition for investment and talent – and, ultimately, to attract and retain customers.