21 JAN 2018
ADSW 2018 draws to a close after delivering on promise to "Drive the global energy transformation"
More than 180 Government Ministers and 500 business leaders convened at Opening Ceremony to address key issues defining the sustainability agenda

More than US $15bn of business deals announced during the week, with over 850 companies showcasing their expertise during World Future Energy Summit

Most inclusive sustainability gathering inspired youth to be future industry leaders
Abu Dhabi, January 21, 2017: Abu Dhabi Sustainability Week (ADSW) 2018, hosted by Masdar, Abu Dhabi Future Energy Company, came to a successful conclusion on 20 January after further cementing its role as the world's most inclusive sustainability gathering. The event brought together more than 38,000 attendees representing 175 countries, ranging from Heads of State and leaders of industry to students and local communities.
Under the theme of 'Driving the Global Energy Transformation', this year's edition of ADSW addressed key global trends which are impacting the shift to sustainable energy, including climate change, urbanisation, and digitisation. Youth were a key focus throughout the week, with a series of high profile events aimed at ensuring young people are equipped to be future sustainability leaders.
ADSW 2018 began on 13-14 January with the sixth General Assembly of the International Renewable Energy Agency. The Opening Ceremony took place on 15 January in the presence of His Highness Sheikh Mohammed bin Zayed Al Nahyan, Crown Prince of Abu Dhabi and Deputy Supreme Commander of the United Arab Emirates Armed Forces. Also present were HE Mohamed Ould Abdel Aziz, the President of Mauritania, Danny Faure, the President of Seychelles, and His Royal Highness Prince Al-Hussein Bin Abdullah II, Crown Prince of the Hashemite Kingdom of Jordan, as well 500 senior business executives from 150 countries, representing a 20% increase on 2017.
HH Sheikh Mohammed announced the focus on youth at the Opening Ceremony, and a series of youth-focused events took place throughout the week, including a dedicated Youth Panel, a Youth Circle and the Student Exclusive. This year's Student Exclusive was held over three days, and was integrated as part of the first Climate Innovation Exchange (CLIX), in order to inspire and enthuse young people about new sustainable technologies and the importance of entrepreneurship and innovation.
As part of the World Future Energy Summit, under the patronage of the UAE Ministry of Climate Change and Environment, CLIX proved to be huge success, achieving its aim of providing emerging entrepreneurs with a platform to forge partnerships and secure funding from leading global investors. In total, a quarter of the 27 semi-finalists for CLIX were from the UAE, demonstrating the strong potential for home-grown entrepreneurs to help drive industry innovation.
Throughout the week of ADSW, 22 global events were held including eight exhibitions and special zones; five conferences; six leadership and policy events; and three community events. Commercial deals worth more than US$ 15 billion were announced, while more than 10,000 business meetings were organised, cementing ADSW's reputation, both as a catalyst for clean-tech innovation and a global platform for business development and industry growth.
This was further demonstrated by the participation at ADSW of major delegations from Asia, including more than 30 companies from China, as well as strong representation from India and Japan. For the second successive year, the week also attracted strong participation from the Kingdom of Saudi Arabia, with more than 18 companies and organisations represented.
As host of ADSW, Masdar played a prominent role throughout the week, underlining its position as a global industry leader which is supporting UAE's drive to establish a resilient, knowledge-based economy. The company's executives announced multiple business deals and memorandums of understanding, while its experts shared their knowledge and thought leadership across the conference and event programmes.
The World Future Energy Summit (WFES), the anchor event of ADSW, celebrated its 11th edition this year from 15-18 January. This took place alongside the sixth International Water Summit which is held in strategic partnership with Abu Dhabi Water & Electricity Authority and the fifth EcoWaste exhibition, held in partnership with TADWEER – Centre of Waste Management, Abu Dhabi. International pavilions were hosted within the exhibitions from 20 different countries.
The tenth edition of the Awards Ceremony for the Zayed Future Energy Prize took place alongside the Opening Ceremony, honouring the achievements of winners from across the world for their leadership in renewable energy and sustainability. Once again, this important event attracted significant media attention, particularly in the countries of the nine winners.
Held for the third consecutive year, ADSW also hosted the Women in Sustainability, Environment & Renewable Energy (WiSER) conference, which advocates the role of women in building a sustainable future. To round off a very busy and successful week, the Festival at Masdar City attracted thousands of attendees to enjoy fun, food and live entertainment for the whole community.
Related News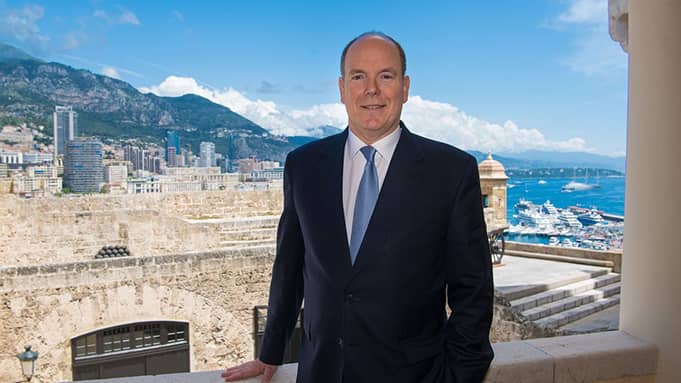 16 JAN 2021
Prince Albert of Monaco to deliver keynote address at Abu Dhabi Sustainability Week Summit
Reimagined ADSW 2021 comprises high-level virtual events including ADSW Summit, IRENA Assembly, Abu Dhabi Sustainable Finance Forum, Atlantic Council Global Energy Forum, Youth 4 Sustainability Virtual Forums and World Future Energy Summit Webinars
Global leaders from policy, industry and technology to explore social, economic and technological opportunities for delivering a green recovery
Abu Dhabi, United Arab Emirates; January 16, 2021: H.S.H Prince Albert II of Monaco, Head of State, Principality of Monaco will deliver a keynote address at Abu Dhabi Sustainability Week (ADSW), the global platform for accelerating sustainable development, hosted by Masdar, which runs from 18-21 January 2021 as a reimagined virtual event this year.
His speech on national resilience in the face of COVID-19 at the ADSW Summit on 19 January, will follow the keynote by His Excellency Dr. Sultan Ahmed Al Jaber, UAE's Minister of Industry and Advanced Technology and Special Envoy for Climate Change and Chairman of Masdar, and is expected to help set the agenda for a green recovery in a post-pandemic world.
ADSW Summit will feature more than 70 high-level speakers from around the world and broadcast online across different time zones to engage audiences across various geographies and markets. The agenda runs over three two-hour sessions that focus on the pillars of "Live & Move," "Care & Engage," and "Work & Invest," with each pillar exploring social, economic and technological opportunities to set and support a sustainable recovery.
The speakers at the one-day virtual ADSW Summit will also include: H.E. Khaldoon Khalifa Al Mubarak, Managing Director and Group CEO Mubadala Investment Company; H.R.H Prince Khaled bin Alwaleed bin Talal Al Saud, Founder and CEO, KBW Ventures; H.E. Grace Fu, Minister for Sustainability and the Environment of the Republic of Singapore; H.E. Sheikha Bodour bint Sultan Al Qasimi, Founder & CEO, Kalimat Publishing Group; H.E. Eng. Awaidha Murshed Al Marar, Chairman of Abu Dhabi Department of Energy; Francesco La Camera, Director General, IRENA; Maimunah Mohd Sharif, Executive Director UN-Habitat; Noel Quinn, Group Chief Executive Officer, HSBC Holdings; Laurence Fink, Chairman and CEO BlackRock; and Dr. Lucas Joppa, Chief Environmental Officer, Microsoft, in addition to many other high-level speakers.
ADSW 2021, which is supported by Abu Dhabi's Department of Energy as a Principal Partner, will feature a series of high-level virtual events, including the ADSW Summit, IRENA Assembly, Abu Dhabi Sustainable Finance Forum, Atlantic Council Global Energy Forum, Youth 4 Sustainability Virtual Forums and the World Future Energy Summit Webinars.
Through initiatives and events, ADSW is committed to the sharing of knowledge, implementation of strategies and the delivery of real-world solutions to address the challenges related to sustainability and climate change. As the first global event in the UAE's Golden Jubilee year, ADSW 2021 will help galvanize further collaboration among government, business and community stakeholders to achieve the United Nations' Sustainable Development Goals
For over a decade, Abu Dhabi has provided a sustainable platform for the global community that has grown through its initiatives and events to emerge as a thought leader and catalyst that accelerates sustainable development around the world.
The 2020 edition of Abu Dhabi Sustainability Week hosted around 45,000 attendees from 170 countries, with more than 500 high-level speakers from around the world.
To ensure the safety of all participants, ADSW 2021 and all related high-level events will take place virtually. The physical program of ADSW will return in 2022.
Register now for the ADSW Summit at www.adsw.ae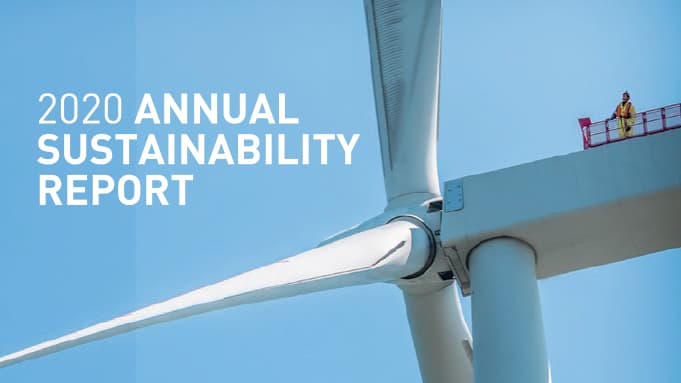 01 FEB 2021
Masdar more than doubles clean energy capacity over 2 years generating enough electricity to power over 4 million homes
• 2020 Annual Sustainability Report reveals Masdar's global operating clean energy portfolio displaces close to 6.5 million metric tons of CO2 annually


Abu Dhabi, United Arab Emirates; January 20, 2021: Masdar, one of the world's leading renewable energy companies, released its 2020 Annual Sustainability Report that revealed it more than doubled its clean energy capacity over two years to generate enough electricity to power over four million homes. The capacity of the renewable energy projects that Masdar is a partner in has risen to over 10.7 GW in 2020 from 4 GW in 2019, with the company's global operating clean energy portfolio displacing close to 6.5 million metric tons of CO2 annually.

The report spans the entire scope and scale of Masdar's operations in the UAE and overseas and has been prepared in accordance with Global Reporting Initiative (GRI) Standards: Core Option. It discloses Masdar's impact in 2020, amidst the pandemic, examining KPIs across operational and environmental impact, social contribution, human capital, and governance.

"Masdar's mission, since we launched in 2006, has been to put the UAE on a path to a sustainable, diversified economy, and we have grown to become an integral part of the UAE's efforts to shape the climate change conversation globally. We have always led by example, in communicating the importance of sustainability, and last year was no exception. Our 2020 Annual Sustainability Report provides more information about our own ESG philosophy and offers greater insight into our activities and achievements in the past year," said Mohamed Jameel Al Ramahi, Chief Executive Officer, Masdar.

Top takeaways from the report, include:
Over 6.5 million tons of CO2 displaced by clean energy portfolio during reporting period
11,000 GWh+ energy produced from clean energy sources during reporting period
561 (kgCO2/m2) consolidated embodied carbon intensity for Masdar-owned real estate assets
100,000+ m2 approximate gross floor area added to Masdar City
"When we published our first report dedicated to sustainability in 2012, the topic was rarely discussed in corporate boardrooms in the region, and indeed around the world. I am delighted to see that since then, Environmental, Social and Governance (ESG) reporting has moved from the exception to the rule for enterprises and businesses, and across diverse industries and sectors," he added.

In spite of the pandemic, Masdar continued to make considerable progress on its business objectives, as a sustainability pioneer, and crucially while responding to COVID-19 and ensuring the health and safety of its staff, tenants, and partners across all Masdar's entities. The year saw Masdar consolidate its leadership position in sustainable urban development and expand its footprint across the entire spectrum - from energy storage solutions, mobility and transport, green hydrogen and other essential parts of the wider clean energy value chain.

Key highlights from Masdar in 2020, include:
• Entering Azerbaijan and Uzbekistan with utility-scale solar and wind projects
• Signing a deal with EDF Renewables North America for the acquisition of 1.6 GW clean energy portfolio
• Expansion of presence in Australia with investments in two waste-to-energy projects in Western and Eastern Australia
• Signing an agreement to deliver the first floating solar photovoltaic plant in Indonesia
• Named as part of consortium that will develop the world's largest solar power plant in Abu Dhabi, at a new record low rate
• UAE-Caribbean Renewable Energy Fund (UAE-CREF) successfully completes new development and funding agreements for eight Caribbean nations
• Masdar's sustainable real estate investment trust (REIT) becomes the first 'green' REIT to be introduced in the UAE

#ENDS#

About Masdar
Abu Dhabi's renewable energy company Masdar is advancing the commercialization and deployment of renewable energy, sustainable urban development and clean technologies to address global sustainability challenges. Wholly owned by Mubadala Investment Company, the strategic investment company of the Government of Abu Dhabi, our mandate is to help maintain the UAE's leadership in the global energy sector, while supporting the diversification of both its economy and energy sources for the benefit of future generations. Today, Masdar is active in more than 30 countries, including the UAE, Jordan, Saudi Arabia, Mauritania, Egypt, Morocco, the UK, the US, Australia, Spain, Serbia, India, Indonesia, Uzbekistan, and many more.
Contacts:
E-mail: press@masdar.ae
Tel enquiries in Arabic: +971 2 653 3333
Tel enquiries in English: +971 2 653 6014
For more information please visit: https://www.masdar.ae and connect: facebook.com/masdar.ae and twitter.com/masdar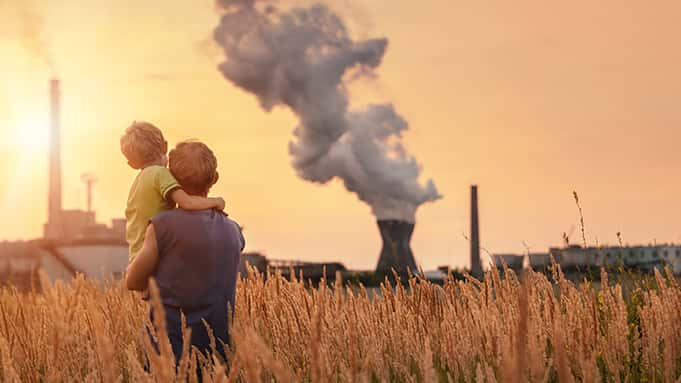 11 MAR 2021
Abu Dhabi Sustainability Week releases the first of three white papers capturing the key takeaways of the 2021 ADSW Summit
Today Abu Dhabi Sustainability Week has released the first of a three part white paper series, which will capture the key takeaways from the 2021 ADSW Summit.
The ADSW Summit, the flagship event of Abu Dhabi Sustainability Week, featured more than 90 global leaders from around the world and ran over three sessions focusing on the pillars of "Live & Move," "Care & Engage," and "Work & Invest," with each pillar exploring social, economic and technological opportunities for delivering a green recovery.
Each white paper will feature insights and quotes from global leaders across government, business and industry. To watch sessions from the ADSW Summit, please visit the ADSW YouTube channel
The "Live & Move" white paper examines how societies need to adapt to mitigate global challenges from climate change and the opportunities for delivering a green recovery post-COVID-19.