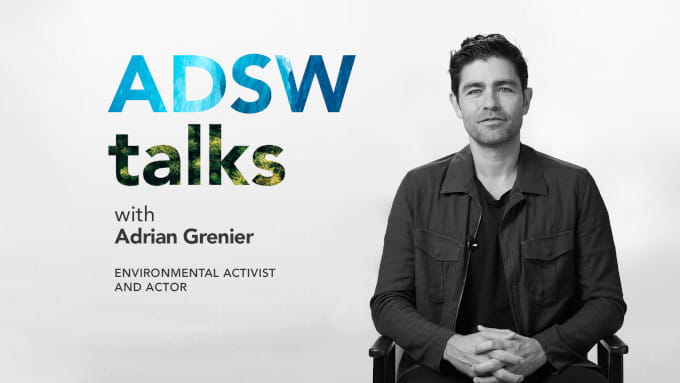 Featured
30 JAN 2023
COP28 will be stage for 'big deals,' actor and conservationist says on ADSW Talks
Hollywood actor and environmental activist Adrian Grenier believes the COP28 climate change conference, to be held in the UAE later this year, will go down in history for securing 'big deals.'
"I'm excited about the Emirates Climate Conference, COP28. I find it's going to be a very promising COP. "I think it will go down in history," Grenier - who starred in 'Entourage' and 'The Devil Wears Prada' - said on the latest edition of ADSW Talks. The former United Nations Goodwill Ambassador shared his views while attending Abu Dhabi Sustainability Week in the UAE capital this January.
Grenier, who is also Chief Earth Advocate for space tourism firm World View, added that he believed the right leadership and vision were in place to achieve results at COP28.
"The stage is set for countries around the world to come together and really make some big deals," he said. "Based on my experience here, so far, it feels like there is the right vision and the right leadership to set the stage."
The actor also said that he was beginning to hear different people using "similar rhetoric" at ADSW 2023, which indicates a growing willingness to work toward the same goal.
"So, I'm very much encouraged," he said. "People are starting to talk in the same direction. So, it's now just a matter of how to start implementing the programs and putting the money in the right place, so that we can make the changes that we as a collective, united planet want to see."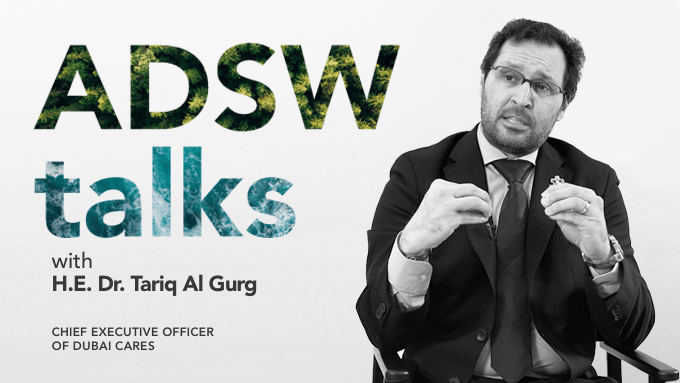 Featured
12 JAN 2023
Education - key to tackling climate change, HE Dr Tariq Al Gurg, CEO of Dubai Cares tells ADSW Talks
Climate change is a largely man-made problem, and can be solved through education, HE Dr Tariq Al Gurg, CEO of Dubai Cares, said on the latest edition of ADSW Talks. Education is a "core pillar" running through strategies to tackle climate change, he said, and education programs should have climate change lessons "embedded" within them.
"Climate issues are man-made, the majority of them," said Dr Al Gurg. "And if problems are man-made, then solutions can be man-made too. With the right education, we can make that happen. And vice versa, education, and the future of our children, and the prosperity of humanity cannot happen without having a clean planet and without saving the Earth."
Dr Al Gurg said he hoped future generations would look back at our efforts to tackle climate change with pride. "I always dream that in the future, children will look back at us and say that we were the generation that actually changed education (in order) to secure a better and more prosperous, sustainable future," he said.
Dubai Cares was founded in 2007 under the patronage of HH Mohammed bin Rashid Al Maktoum, Vice President and Prime Minister of the UAE and Ruler of Dubai. The philanthropic organization focuses on education and the UN Sustainable Development Goals. It connects its large network of allies together to secure maximum benefits for children, said Dr Al Gurg.
"It's only via partnerships that we can achieve the goal that has been set for us, which is global education," he said. "We have a very big voice in the education sector, globally. And we have a connection with climate through our other networks. So, we decided to play that convening role."
He added that connecting different organizations allows them to share knowledge about best practice. As a result, they can design education programs that deliver the best results for children around the world.
Dr Al Gurg said Abu Dhabi Sustainability Week also plays a crucial role in connecting important agencies. "The beauty of Abu Dhabi sustainability week is that it's about sustainability," he said. "Education is about sustainability; the climate is about sustainability and health is about sustainability. So, these long-term goals need a platform that connects them together. Because these goals cannot work in isolation."